Although our workplaces have undergone significant change in recent years, one question still remains: are sneakers business casual? It depends on the dress code at your workplace. Generally speaking, business casual attire does not include sneakers.
For many years, it was frowned upon to wear sneakers to the office because they were originally designed for use in the gym or on a sports field.
There are always, though, exceptions to the rule. Always check with your boss or human resources if you have any questions about the dress code at work.
Let's explore this further and give you more details about the types of sneakers you can wear with business casual attire.
Are Sneakers Business Casual in 2023?
"Can you wear sneakers for business casual?" is a question we often get. I don't think there is a single solution that applies to all situations.
Your workplace and business culture will determine this. Some workplaces have strict dress codes that only permit specific types of attire.
In some, employees are permitted to wear more laid-back attire. Some businesses will permit a combination of both.
In order to find out if sneakers are appropriate for business casual at your place of employment, it is best to ask your boss or HR. On what is and isn't appropriate for your workplace, they will be able to provide you with detailed advice.
Sneakers are typically not regarded as business casual, however, in general. For most workplaces, they are typically too informal and basic. We advise staying away from sneakers altogether if you want to err on the side of caution.
It is always possible for the rule to be broken. You might get away with wearing sneakers to work, for instance, if you work in a creative industry or start-up. Most of the time, we would advise doing this.
Related Post:
Materials Of Business Casual Sneakers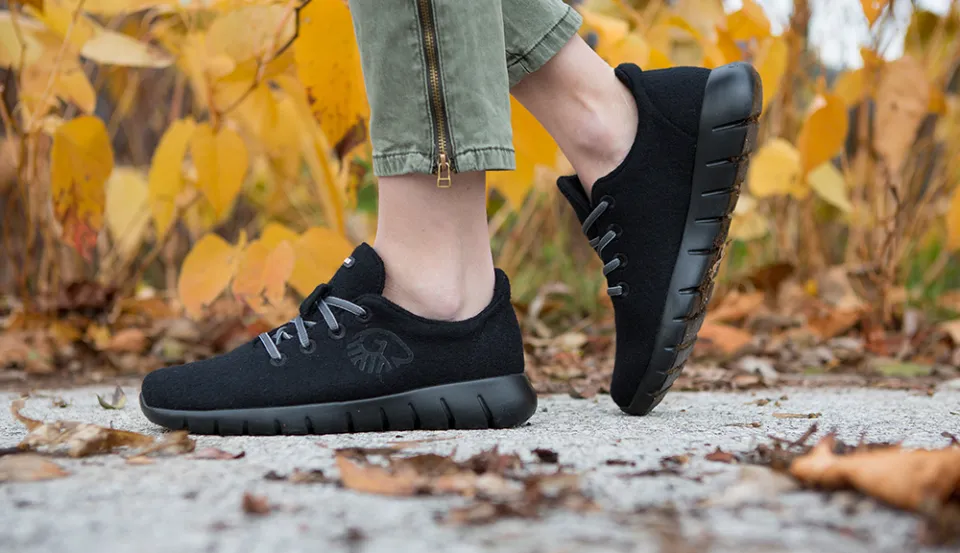 The material from which a sneaker is made is frequently the first step in dressing it up. Instead of being made of materials typically used in gym sneakers, the ideal business casual sneaker should be made of suede or leather.
Regardless of the sneaker's actual style, this upgrade is a key component in making sneakers appropriate for the workplace.
Opt for a material in a neutral color if your workplace is more formal. The safest color choices are always black and brown.
Have some fun with colors or other designs, like stitching or distinctive laces, if your workplace permits a little more casual attire. Even your office shoes, in this case, reflect your individual sense of style.
Read More:
What Are Different Styles Of Business Casual Sneakers?
Below we list some different styles of business casual sneakers:
Lace-up Sneakers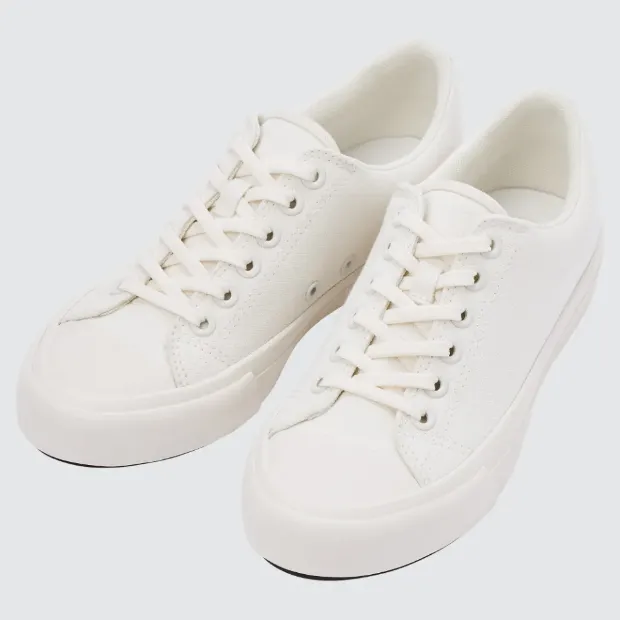 A business casual workplace can look great with the standard lace-up sneaker. Due to the more casual appearance of lace-up sneakers compared to slip-on, a neutral color and leather material will help create a polished appearance appropriate for the workplace.
In addition to material, there are other options to consider when selecting a lace-up business casual sneaker.
Low-top Sneakers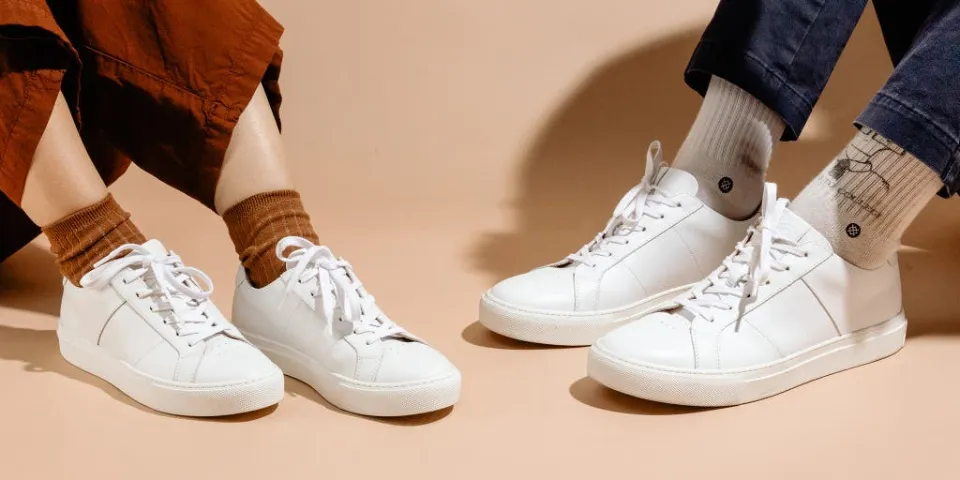 A low-top sneaker is a great option for a straightforward and laid-back appearance. The most versatile footwear is low-top footwear, which goes with everything from tapered pants and a blazer to jeans and a t-shirt.
Try a neutral shade like gray or brown to keep them business casual in the office.
Slip-on Sneakers
Slip-on sneakers fall somewhere between a loafer and a regular sneaker. Slip-on sneakers, as opposed to traditional lace-ups, can give off a more formal appearance while combining comfort and a stylish design.
To fit in with an office setting that is formal, choose slip-on sneakers with dark leather and a few decorative details.
Try substituting a shoe in a non-neutral color or one made of suede rather than leather for settings that are more casual.
High-top Sneakers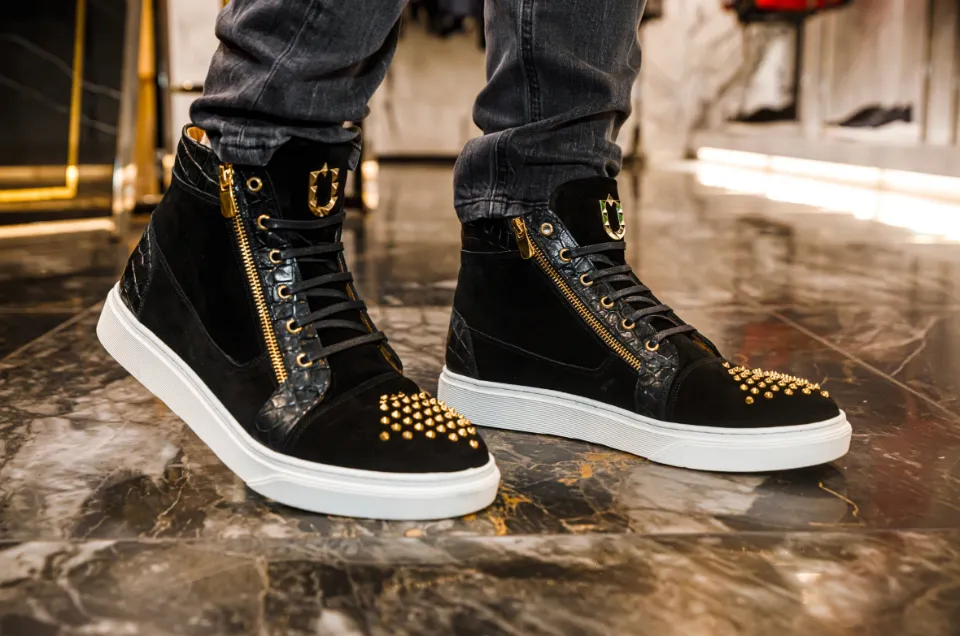 While still a great option for business casual footwear, high-top sneakers are more stylish than low-top. The man who wants to stand out with his style, even at work, should wear high-top sneakers.
What is Standard Business Casual Attire?
Now that we've covered some of the factors to take into account when determining whether sneakers are appropriate for your place of employment, let's look at what constitutes standard business casual attire.
Slacks and a collared shirt are the typical business casual attire for men. Additionally, khakis and a sweater or sports coat are acceptable outfit choices.
When it comes to footwear, loafers, dress shoes, or boat shoes are preferable to sneakers.
Slacks, a skirt, or a dress are typically considered business casual for women. Business casual attire also typically includes a shirt, sweater, or blouse.
Pumps, dress shoes, or loafers are all acceptable shoe choices. Avoid sneakers once more.
Which Jobs Permit Daily Wear Of Sneakers?
You might be pondering the kind of job that would permit you to wear sneakers every day.
Jobs that typically permit sneakers include a few different categories. For instance, you might be permitted to wear sneakers if you work in the retail or food service sectors. The color could indicate the condition. Black sneakers are acceptable for some of these jobs.
A physical labor job is another that might allow sneakers. For instance, you might be able to wear sneakers if you work in landscaping.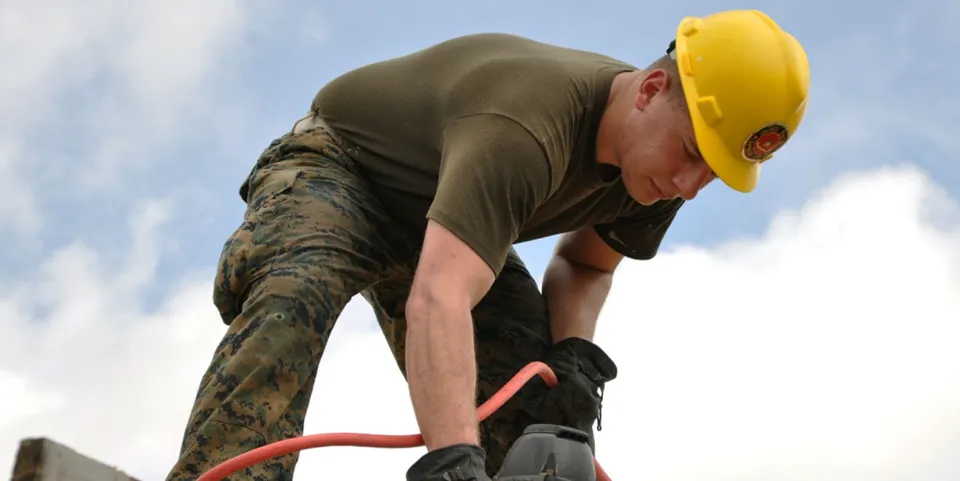 It's well known that tech companies are very informal. Therefore, if you work in the technology sector, you can probably get away with donning sneakers every day. There is no strict dress code in this industry, so hoodies and t-shirts are also frequently worn.
Of course, there are always exceptions to the rule. Even if you work in one of these positions where sneakers are typically permitted, it is always a good idea to check with your HR department or supervisor to make sure.
You May Also Like: Are Black Jeans Business Casual?
Final Thoughts: Are Sneakers Business Casual?
So, are sneakers appropriate for business casual? The answer is based on the dress code at your workplace. Sneakers can be great for business casual wear, as long as you follow a few rules:
Minimal Design
Mostly Solid Colors
Knit, Cloth, Canvas, or Real Leather Materials
Nothing too Bright or Decorated
It's always preferable to be overdressed than underdressed when in doubt. So, whenever you're unsure of what to wear to work, it's always best to err on the side of caution and dress up rather than down.
You shouldn't have a problem finding the ideal business casual sneakers for the office as long as you abide by those guidelines!
Read More: Are Scarves Still In Style?
FAQs about Are Sneakers Business Casual
Are White Sneakers Business Casual?
We recommend white fashion sneakers as opposed to athletic styles to avoid looking too laid-back.
Are Converse Business Casual?
Yes, Converse shoes can be worn as business casual in a lot of workplaces these days.
Are Jordans Business Casual?
A pair of Jordans is not a good choice unless you work in the fashion industry. If suits and ties are required for office attire, flashy shoes are almost always inappropriate.
Can I Wear Running Shoes for Business Casual?
In a business casual office, athletic shoes and sneakers, loafers, clogs, leather boat shoes, and dress heels or flats are acceptable and may be worn with or without tights or stockings as the weather dictates.
Are Nike Sneakers Business Casual?
The short answer is yes, Nike sneakers are business casual.
Are Black Sneakers Business Casual?
Although black shoes are typically regarded as being too formal for the business casual dress code, there are a few exceptions to this rule.
Are Tennis Shoes Business Casual?
Are Tennis Shoes Business Casual?
Tennis shoes may work with business casual attire, but it all depends on the situation. There may be specific requirements set forth by your employer regarding acceptable footwear.