As difficult as it can be to solve a quantum physics puzzle, determining Boohoo sizes can be. So does Boohoo run small? Are Boohoo sizes accurate?
This well-known clothing company probably enjoys leaving us in suspense. You should know that Boohoo products can run small, so always order one size up.
Don't worry, I'm here to give you a thorough explanation of how to choose the appropriate size when purchasing clothing from Boohoo.
You can also check our complete Boohoo Reviews 2023 for more details about this brand.
Does Boohoo Run Small?
So is Boohoo true to size? Do Boohoo sizes come up small?
The answer is Boohoo clothing runs a bit small in general, but it all depends on the product.
When deciding whether to size up, size down, or stay true to size, you must pay close attention to the product's dimensions.
You Might Also Like:
How Do Boohoo Clothes Fit?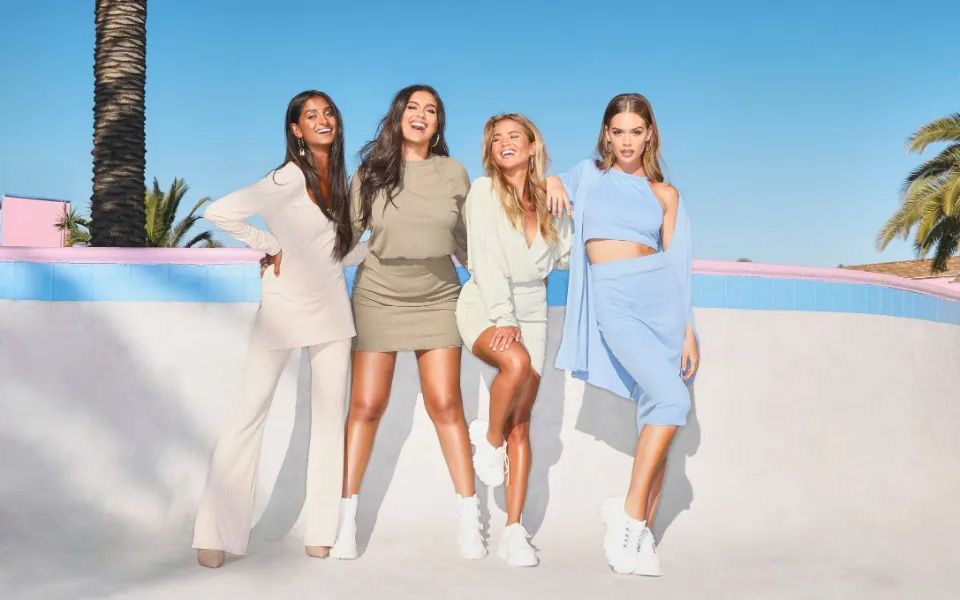 How does Boohoo clothing fit?
Boohoo products can vary drastically across sizes. While the majority of their clothing has a tendency to fit closely, their men's line runs true to size.
The sizing at Boohoo is absolutely ridiculous, to be honest.
My girlfriend ordered three jeans of the same size but they all ended up fitting her differently (despite the product dimensions being the same). Since each product is a little bit different, it is crucial to carefully follow the sizing guide on their website.
Although the lack of quality control can be quite annoying at times, Boohoo is undeniably the only retailer that can offer designer-caliber clothing at fast fashion prices.
Which Boohoo Items Run Small?
| | |
| --- | --- |
| Boohoo Clothing | Sizing |
| Shoes | Half-size small. |
| Boohooman | True to size. |
| Jeans | Run small. |
| Tops and Shirts | Run small. |
Boohoo Sizing Guide
Boohoo Shoes
Do Boohoo shoes run big or small? Boohoo shoe sizing runs about half a size small.
In this case, sizing up is an option but not really necessary if you are in between sizes.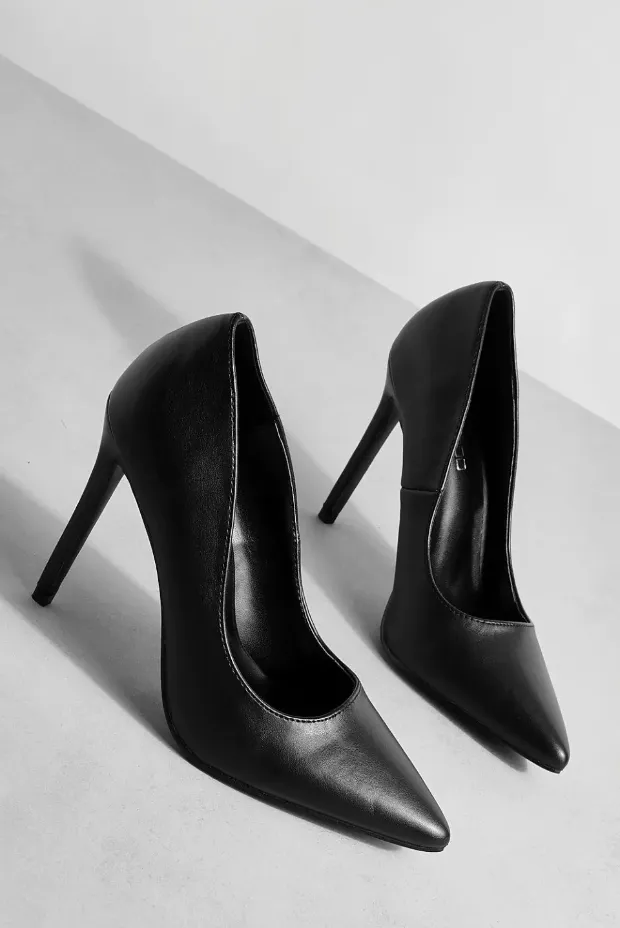 Boohoo is renowned for its stylish footwear selection, particularly its boots, which are absolutely stunning.
The majority of the boohoo shoes I ordered run about half a size small compared to my Nikes, I also noticed. But the difference isn't that noticeable, so sizing up is definitely up to you (no pun intended).
Boohooman
Boohoo offers a distinct line of men's clothing referred to as Boohooman. So is Boohooman true to size?
Generally speaking, Boohooman's items run true to size, though obviously, individual items may vary.
While the rest of the clothing is mostly true to size, the jeans in particular are perhaps half a size smaller than brands like Levis.
The collection, however, and the storefront as a whole, offer excellent value. On their website, some tops can be purchased for just $5! By clicking the following link, you can see those.
Boohoo Jeans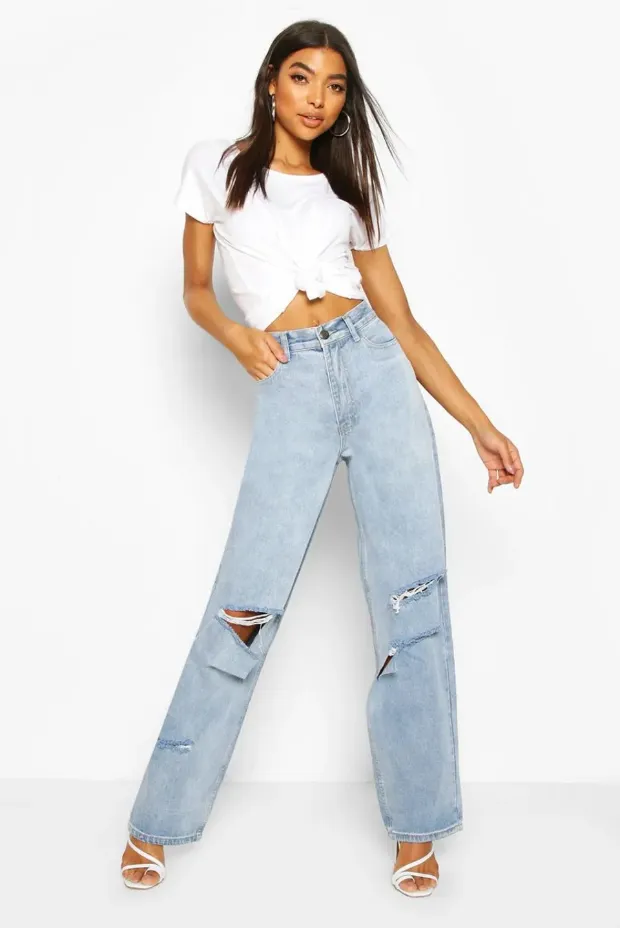 Are Boohoo jeans true to size? We found that Boohoo jeans run small. You are better off buying your jeans one size larger because their sizing is actually all over the place.
Due to Boohoo's absurd sizing system, customers who ordered three pairs of jeans in the same size ended up with radically different fits and waistlines.
In order to ensure a proper fit, I advise ordering both sizes of your jeans—one up and one down—and keeping only the size that fits. It's not too difficult because Boohoo's returns procedures are fairly straightforward.
Boohoo Tops
The t-shirts, shirts, hoodies, crop tops, and pretty much everything else at Boohoo run about one size small.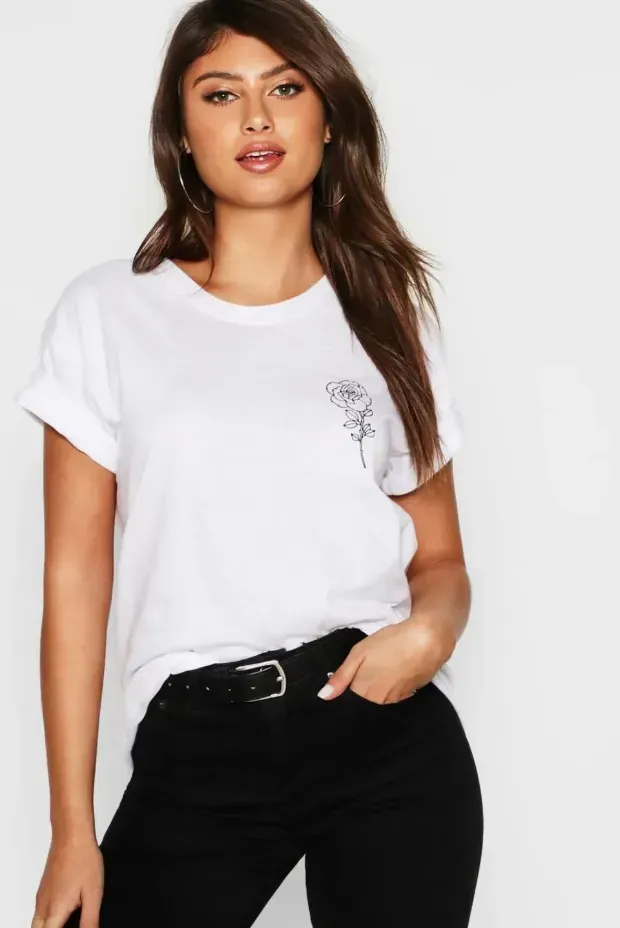 Every topwear item I've ordered from Boohoo has been a little small for me in terms of actual size.
You can get a top that is just right—not too small, not too big—by simply ordering one size larger.
You Might Also Like: Is Bershka True to Size?
Is Boohoo Plus True to Size?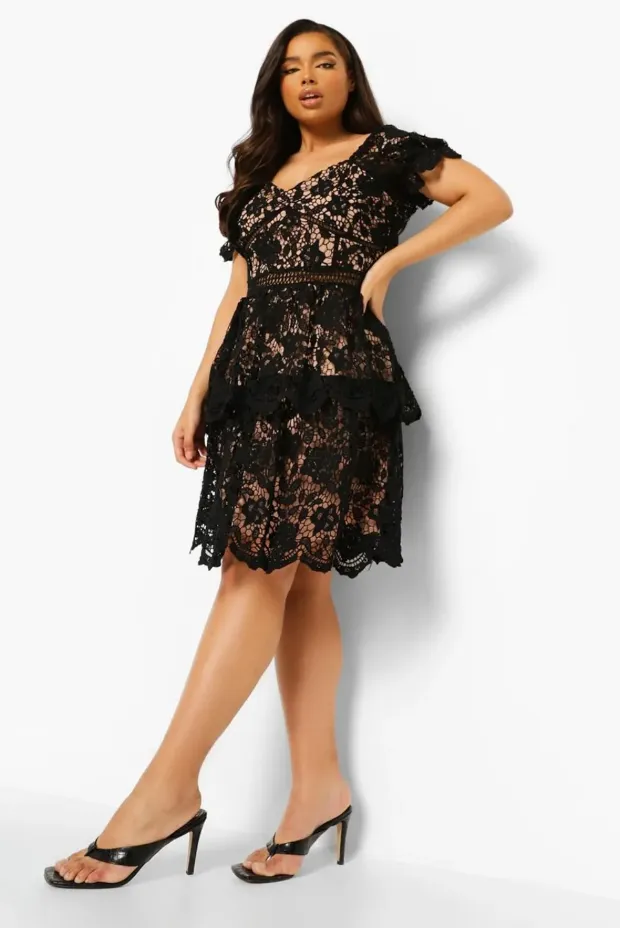 Boohoo plus sizes are quite satisfactory for the most part, and they've even outdone some brands that cater to plus-sized individuals. I'll admit that the company has put a lot of work into their plus-size dresses. Even if it's just for one item, they offer a variety of unique designs.
Customers who are plus size at Boohoo are generally pleased with the way their dresses turned out. Both the designs and the material are decent quality for the price.
Overall, the brand makes its dresses look good on the wearer without resorting to body-hugging techniques for a curvy look.
For plus-sized people, however, Boohoo also has a great selection of tops and jeans. They only offer 26 in jeans and 3XL in their largest size for tops.
However, if you're curious about is Boohoo plus true to size, the answer is YES. Boohoo plus-sized wearers also have to size up, just like every other There is a Boohoo customer out there.
Conclusion: Does Boohoo Run Small
In conclusion, is Boohoo sizing accurate?
Boohoo is undoubtedly loved for its quirky designs, unique fabrics, and affordable price tags. You should know that Boohooitems can run small, so it's better always order one size up.
I hope this post was helpful to you. Thanks for reading!
Read More: How Long Does Boohoo Take to Ship?
FAQs about Boohoo Sizing Reviews
Are Boohoo Shoe Sizes Big Or Small?
Are Boohoo shoes true to size? Boohoo shoes typically run half a size small.
Is Boohoo in US Or UK Sizes?
Since Boohoo is a UK brand, many people as what size is Boohoo plus.
Is Boohoo Same Size as ASOS?
Overall ASOS has the smallest sizing guide and Boohoo.com has the largest. A customer wearing an ASOS size 8 would be a size 4 at Boohoo.com.
Do Boohoo Jeans Run Small?
Boohoo denim is small-sized. You are better off buying your jeans one size larger because their sizing is actually all over the place.