As people with pixies and bobs can attest, the most stunning hair dye ideas short hair aren't always the same ones that work for long lengths.
There are a ton of different hair color trends available that are ideal for short hair, and we're going to break down some of the best for you.
Hold on tight and keep reading for some cute new hair color inspiration.
What Hair Color Looks Best on Short Hair?
One of the best ways to upgrade your look is to go with a new hair color idea. Color styles that look best on short hair are not always the same as those for longer hairstyles. But don't worry, this doesn't imply that gorgeous hair color is only appropriate for those with long, flowing locks!
While there might be not enough vertical space for a gradual fade, shadow roots look stunning on short hair. In order to draw attention to the edges of your short haircut, highlights, babylights, and lowlights also look fantastic.
Consider colors that complement your skin tone, taking into account whether you have warm or cool undertones, when selecting a suitable shade. Selecting the ideal hair color can enhance the color in your skin, lips, and eyes. If in doubt, consult a qualified colorist or choose a semi-permanent dye to get a new color with little commitment.
To provide you with some new hairstyle inspiration, we've chosen the best short colored hairstyles. Which coloring scheme are you going to use?
1. Chocolate Brown
Try a rich chocolate brown out if you don't want to make a major commitment and want to keep your hair neutral. With lobs and bobs, it looks stunning.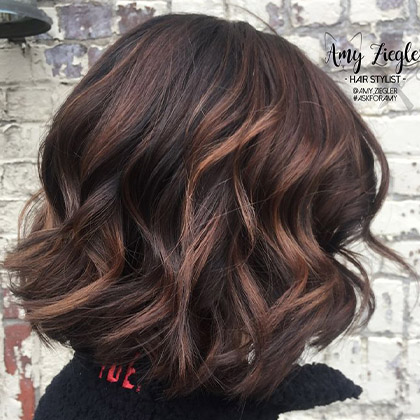 2. Rainbow
Try out this stunning rainbow hair color if you really want to stand out in the crowd. Fashion colors are still in.
3. Ombre
With short hair, ombre hair always looks great and gives you many color and style options.
4. Lavender Dreams
Hair dyed in lavender looks bright and lovely.
5. Baby Lights
The younger sibling of highlights is called a baby light. When lightening your hair, it's a less difficult and dramatic step.
6. Blonde
When switching up your appearance, blonde hair is always a great choice.
7. Ash Gray When you get this edgy hair color for your short hair, it becomes even more edgy. It's flattering for any skin tone as well, so try it if you want a new hair color that suits your morena complexion.
8. Cool Tones
To create a distinctive color and mixture, cool tones work well when combined with your natural medium-length hair.
9. Bright Strands
You can add more texture and a lovely look to your hair by running highlights through it that are one to two shades lighter than your natural hair color.
10. Burgundy
Try a deep, dark burgundy color if you enjoy having dark hair but want to switch things up.
11. Caramel
Rich and vivid caramel coloring is ideal for a brand-new look.
12. Dark Balayage
There is nothing stopping you from getting a balayage with darker tones just because the majority of them are light and bright.
13. Auburn
Beautiful auburn hair maintains a neutral coloring.
14. Platinum Blonde
If the standard blonde shade isn't bold enough for you, try a platinum blonde shade.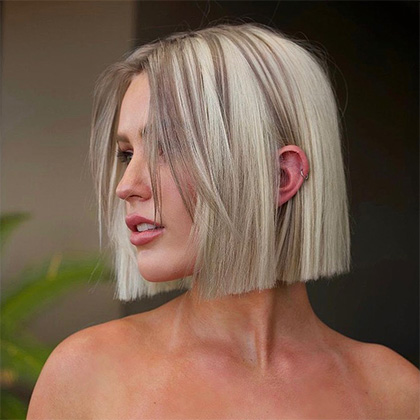 15. Honey
A honey color gives you amazing texture and style because it is both light and warm.
16. Silver
People are embracing their grey and making the transition to this lovely silver color.
17. Rose
For a softer shade, try this rose. Pink hair has been a popular hair color for a while.
18. Black
Try black if you want a deep, low-maintenance color.
19. Orange Burst
Even though a significant color change may not be in your future, you can still add subtle hints of it.
20. Cotton Candy
It's always entertaining to have two colors all over your hair, like in this cotton candy combination.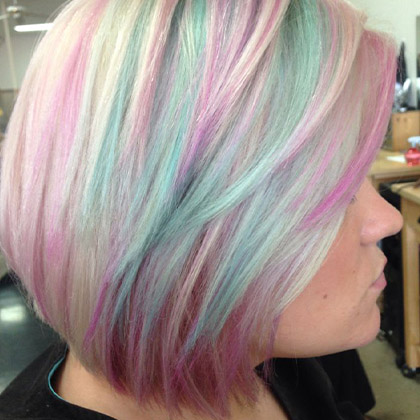 21. Caramel We adore this lovely summertime hair color, but you can wear it all year round. Get it as highlights to give your hair depth and more defined layers.
Read More:
Final Words on Hair Dye Ideas Short Hair
There you have it, 21 short hair dye ideas that can inspire you for your next visit to the salon. Your favorite shade was which one?
How do you choose the ideal hair color to carry you through the season from the dazzling array of options available this year? Determine your skin tone and whether you have warm or cool undertones first. Finding a flattering shade is largely dependent on knowing this. Consult a qualified colorist prior to making any significant changes.
You May Also Like: