TikTok helped the fast fashion website Zaful gain attention from the public. Do you know how long does Zaful take to ship?
Zaful shipping takes about 1-3 weeks on average, depending on the type of shipping method used and the delivery location.
Continue reading to find out all the pertinent details about Zaful shipping, including delivery times and shipping costs!
What is Zaful?
Zaful is a fast fashion online store that offers clothing and accessories to a large demographic. It was founded in 2013 and has since built a reputation as an affordable yet premium online fashion retailer.
Despite having their main office in Hong Kong, Zaful also has one in Redwood City, California, which is their American branch.
Zaful, which has grown significantly in recent years, has more than 100 suppliers who produce its clothing and fashion accessories globally.
Related Reading: Is Zaful Legit?
How Long Does Zaful Take to Ship?
In general, Zaful shipping takes 1-3 weeks depending on factors like the mode and destination of shipping. Standard shipping would take 2-3 weeks, and Express shipping can ship within 1-2 weeks.
As previously stated, the total shipment time includes both the processing time for the order as well as the shipping time. Certain factors may result in delays during order processing.
For instance, the item you ordered might currently be out of stock, in which case the processing time for your order would be longer. The scenario involving stock availability, though, is what matters most.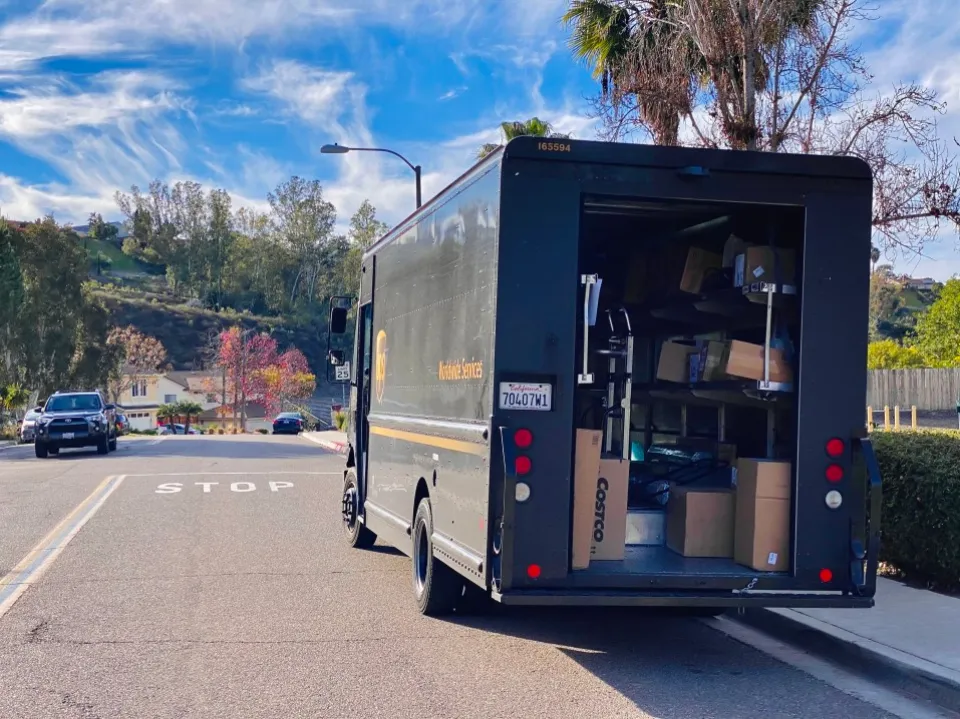 The kind of shipping service you select is a further important factor. With standard shipping, the goods will arrive in a maximum of three weeks, and with express shipping, goods will be at your doorstep within 2 weeks max.
Other factors like national holidays, protests, lockdown scenarios, import clearance issues, and wrong delivery addresses can also influence the shipping time. To avoid any such problem, however, make sure to read the information you enter twice.
To get an exact shipping time estimate, go to the Shipping Info page on the Zaful website. The shipping schedule and price are displayed in the table after choosing your nation from the drop-down menu.
If no table appears, Zaful does not support shipping to your chosen location.
Related Reading:
5 Tips for Faster Zaful Shipping
Do you want to get your Zaful order quickly shipped to your doorsteps? You're covered by the helpful advice in the section below!
Explore further to learn more about them.
1. Choose Zaful Express Delivery Service
The first piece of advice is to pick Zaful Express delivery over Standard delivery. By doing this, you can cut the shipping time by up to one week.
If you want to compare the price variations, look at the tables above. Express delivery typically comes at a $20 premium.
2. Select An In-Stock Item
Make sure to choose products that are in stock when placing your order. If not, the business will need to restock the product, which will lengthen the time it takes to process orders.
The most popular items are frequently on the verge of running out of stock and are also the most alluring. If so, you can either wait for them to restock or look for alternatives.
3. Consider the Order Processing Timing
Read the product description carefully because some products require more time to process for a variety of reasons. Similarly, shipping for some items might take longer. You must speak with Zaful's customer service to learn more about the precise order processing and shipping times.
4. Get in Touch With the Customer Support
Before placing an order, you can check with Customer Service to see if they can deliver your order as soon as possible.
You might occasionally be fortunate enough to obtain a favor.
5. Don't Skip Tracking Your Order
One of the most important things that we should all be aware of is this. Zaful offers order-tracking services for customers.
Gaining from it, you can learn in real-time when your order will arrive. Identifying specific delays, if any, also makes it easier to get in touch with customer support and ask about them.
How Much Does Zaful Shipping Cost?
At Zaful, shipping costs are calculated using a tiered system, so the more you order, the cheaper shipping will be.
The tiers are typically divided into 3-4 different order values depending on the country and shipping method.
For Shipping to the United States with Standard Shipping the following costs are expected:
Order value up to $18.99 = $9 Shipping Fee
Order value from rom $19.00 to $38.99 = $6.99 Shipping Fee
Order value from rom $39.99 to $58.99 = $5.99 Shipping Fee
Order value above $59.00 = Free Standard Shipping
For Shipping to the United States with Express Shipping the following costs are expected:
Order value up to $58.99 = $15.99 Shipping Fee
Order value from rom $59.00 to $98.99 = $12.99 Shipping Fee
Order value above $99.00 = Free Express Shipping
Does Zaful Offer Free Shipping?
Both Standard Shipping and Express Shipping are offered by Zaful at no additional cost.
The order value thresholds depend on the country and you may take below as a reference:
Zaful Free Standard Shipping: At about $50 – $60 Order Value
Zaful Free Express Shipping: At about $90 – $100 Order Value
Does Zaful Offer Shipping Insurance?
Zaful provides accidental damage and lost item insurance for its shipping services. Once shipping insurance is purchased at the time of checkout, an order may be covered under its terms and conditions.
Zaful may communicate directly with the shipping company in the event that items from your order are damaged or missing in order to speed up the claims procedure. Following that, Zaful will pay you directly.
Conclusion: How Long Does Zaful Take to Ship
Conclusively, Zaful delivers orders within the span of 1-3 weeks, and the cost varies depending on the shipping method you have chosen and your order value.
Every significant aspect of Zaful shipping, including price, timing, and more, has been covered in this article. I hope you find this information interesting!
If you don't want to shop at Zaful anymore, you can also delete your account easily, please check our guide on How to Delete Zaful Account.
FAQs About How Long Does Zaful Take to Deliver
Its headquarters are in Germany's Berlin.
What Shipping Carrier Does Zaful Use?
ZAFUL is using UPS to deliver their order.
How Do I Track My Order from Zaful?
Open a Zaful account and log in. Tick "My Orders" on your account page. All of your Zaful orders will be displayed. The order you want to track will appear when you tap it.