Depop is an excellent platform to generate extra income for starting a business or selling as an individual. If you want to know how to cancel Depop order as a buyer or seller, you've come to the right place.
Buying happens every day. However, we always have the option to regret our purchases or make hasty purchases, as would occur in any online store.
Keep reading to learn more about canceling orders on Depop, we will also clarify returns & refunds on Depop.
How to Cancel Depop Order as Buyer?
Many people may wonder can you cancel a Depop order as a buyer in 2023.
It is completely normal for you as a customer to occasionally want to cancel an online order. You can cancel your orders on Depop, and it works in the same way.
However it is not as simple as going to your shopping list and canceling your order in this application because they are individual sellers.
If the seller were a business and had an automated notification system that the product had been sent to you, this would be a simple process.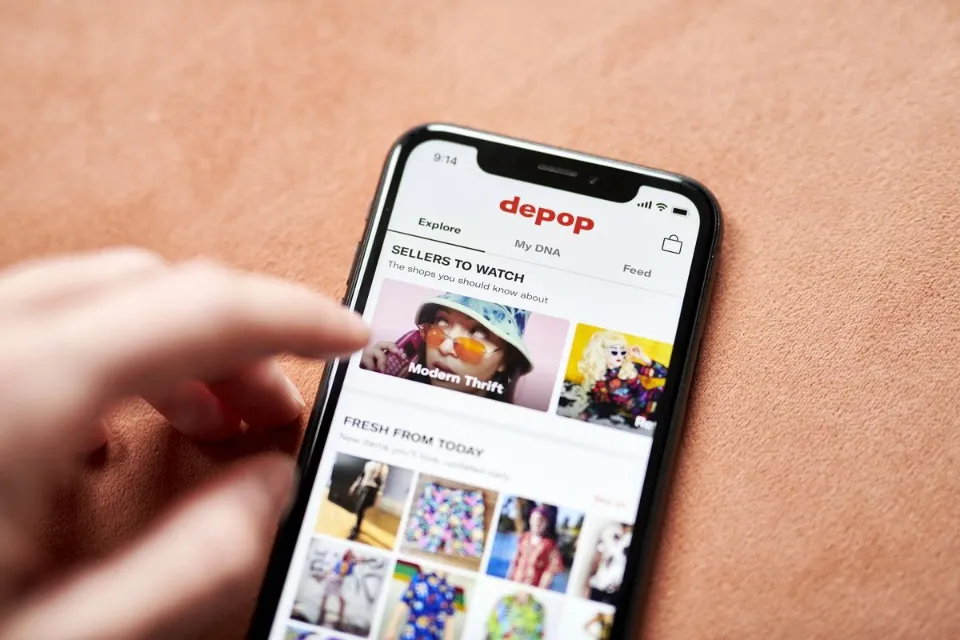 However, since this is not the case, it becomes more difficult to cancel the order because the seller might have already sent the item and you are unaware of it.
At this time, if you want to cancel an order on Depop like a buyer, you must chat with the seller responsible for your order and ask them to cancel the order and refund.
If the seller is unsure of how to proceed, you can always outline the steps for him to follow since I will do so in more detail in the following section.
You Might Also Like:
How to Cancel Depop Order as Seller?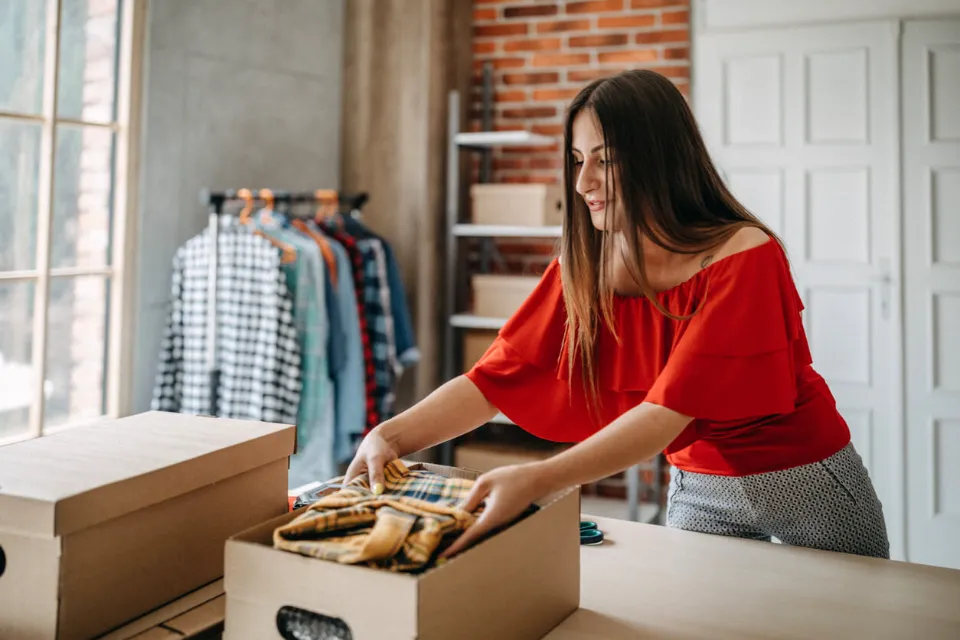 As a seller, you might also want to cancel an order on Depop if there is an issue with the items being shipped, the delivery schedule, or if the customer requests it.
But how to cancel an order on Depop as seller?
To cancel your order if you are a Depop seller and your customer has paid by the Depop Payments refunds method, you only have to visit the "All sold items" list in your profile and click on "Refund" to the products of the order that you want to cancel and in this way, you will be able to cancel the order.
You can make a partial or full refund by selecting it when you click on "Refund". This is a very helpful option, for instance, if the product is damaged when it reaches the customer and you want to give him a small refund as compensation.
You should be aware that Vinted is launching new ventures and intends to use Vinted Go to update the second-hand market. You will enjoy the novelty that Amazon brings you if you want to try clothes on without having to pay first; read more about it here.
But if your client has paid through Paypal then you will have to visit your Paypal account and in your "Activity", then in "Transaction Details" click on "Issue a refund" to return the deposit corresponding to the order that you want to cancel.
Related Reading:
How to Refund on Depop?
Depending on how they bought your item, a buyer's refund will be handled differently on Depop.
1. How to Refund For A Payment Made With Depop Payments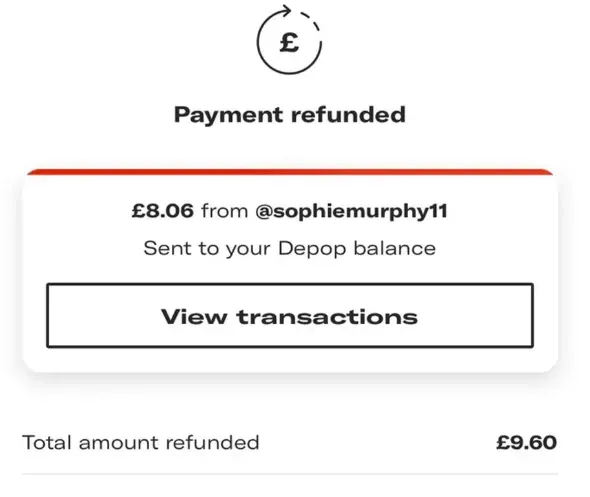 This is how you refund a buyer paying with Depop payments:
Open up Depop and log in
Click on the home icon
Tap on "All Sold Items"
Find the transaction you would like to refund > Click "Refund"
If you are issuing a full refund, Click Full Refund and follow the steps on the app
If you are issuing a partial refund, Click Partial refund and follow the steps on the app
To complete the action, click "confirm refund" after you've finished.
According to Depop, in order to use this refund method, you must have an attached, active debit or credit card.
This makes a lot of sense because you will be able to issue refunds to customers who used Depop Payments even if your overall balance is low.
2. How to Refund For A Payment Made With Paypal
Find the Summary page on your PayPal account
You'll need to conduct a search on the Summary page to locate the precise transaction that the buyer completed.
Find and click on the Transaction Details button
Click on the Issue a refund button that you will find on the Transaction Details page
Complete the steps to refund the buyer
Ensure that the refund is completed before exited out of the page
You should be aware that PayPal charges a fee for the transaction. When you give a refund for the transaction, you won't be able to get the fee back. The fees associated with using PayPal's service will therefore be lost to you.
In order to keep the Paypal fee and be sure you have Depop's Seller Protection, we advise using Depop payments. Learn more about Depop's Seller Protection and how selling on Depop may benefit from it in the sections below.
The buyer must always be given a refund from the initial transaction, regardless of whether you use PayPal or Depop Payments. In other words, send the refund using the methods we've already discussed and nothing else!
This will guarantee that your refund has a valid trial behind it. Any other method of sending Depop refunds can be a surefire way to be conned.
For more information, check out our guide on Depop Reviews.
How to Prevent Returns & Refunds On Depop?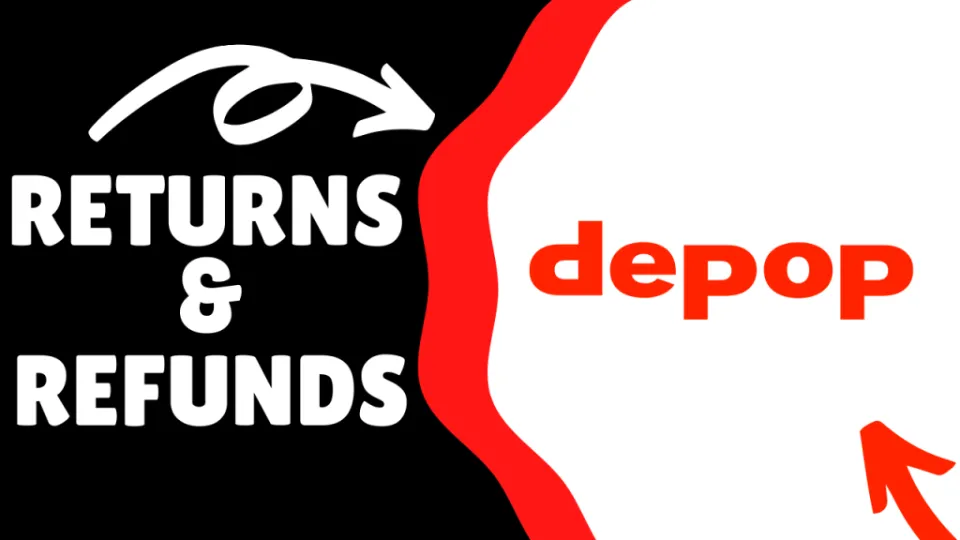 Although you might not be able to completely prevent a buyer's request for a return. There are undoubtedly some actions you can take to help lower the likelihood.
The aim of the advice we provide below is for you to provide as much information about the item's specifics as you can. When a customer receives your products, you want them to be exactly what they were hoping for, creating excitement in them.
Use the three tips below to reduce return requests and boost sales!
Accurate Listing Images
We stress the importance of images in our guide on boosting sales on Depop.
Therefore, having accurate, high-quality photos will not only help you with marketing but also with reducing the volume of return requests that you receive.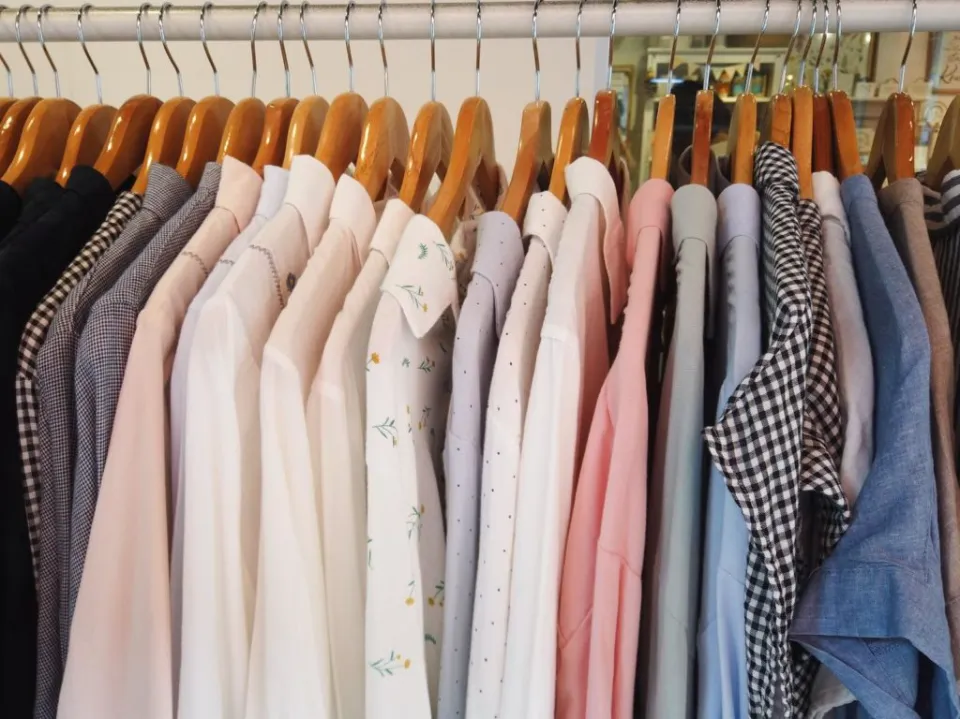 Additionally, you want the item to be as visible to the customer as possible, including the print, fabric, quality, and any flaws.
To show the actual item the customer will receive, you should typically use your own photos. Use of stock photos, if you have them, is also beneficial.
This is due to the fact that stock photos have already been produced for advertising. They can therefore enhance the customer's visual experience.
For the kind of photos that will help you reduce the number of return requests, follow the advice below.
You should only take photos that will fit within the square format that Depop uses.
Make sure the lighting is ideal so that the clothing's colors appear true. To avoid overexposure and avoid artificial light from changing the color of the item, it is best to use natural light.
To prevent distractions, make sure the background is uncluttered, neutral, and light.
Display the object from all sides and in close-up shots.
Accurate Listing Descriptions
You must include accurate descriptions on your Depop listing in addition to a photo that accurately represents the item. The benefits of accurate descriptions are numerous.
For instance, having precise and clear descriptions will help with the Search Engine Optimization (SEO) components of your listing.
This is advantageous because it will make it easier for your buyer to locate your goods if they are looking for something that matches your description.
Setting your buyer's expectations is a major advantage of accurate listing descriptions. Before making a purchase, the buyer should be provided with all the information they require in the product description.
The number of return requests you receive will be reduced thanks to the honesty of your listing. The best listings answer the following questions that customers may have:
What company makes the product?
How big is it, and what are the dimensions?
Does the product have any flaws?
Item condition: new or used
How old is the item?
What is the object's condition?
What color or colors does the object actually have?
What type of style would you call it?
Take Advantage Of Depop Seller Protection
Depop Seller Protection is a useful feature of using the platform in addition to being a fantastic place to find buyers for your goods.
It will be helpful in situations like refunds or other disputes if you adhere to the rules Depop has established for eligibility to receive protection.
You must adhere to the platform's detailed policies if you want Depops Sellers Protection to protect you. The following breaks down these stipulations to ensure you will have coverage from Depop:
You must only use Depop payments, and all of your transactions must take place within the app.
The shipping address listed on the Depop receipt is where the orders must be delivered.
We must quickly fulfill your orders.
Make sure your items are tracked so you have evidence of delivery and shipping.
Emailing Depop promptly will enable them to assist in resolving the issue in a timely manner.
Your item was fairly described and displayed.
You are not qualified for Depop Seller Protection when:
Outside of the platform, your transaction was completed.
Your product is on Depop's list of prohibited items.
It has been established that you misrepresented your item to the customer because it was not accurately described. This includes exaggerated claims about the sizes, hues, flaws, authenticity, state, absence of, or wrongness of the items.
You don't reply to Depop's emails in a timely manner.
Accordingly, if you follow the platform's rules, they will return the favor and provide you with some additional security to allay your concerns.
What is the Best Way To Manage Depop Returns & Refunds?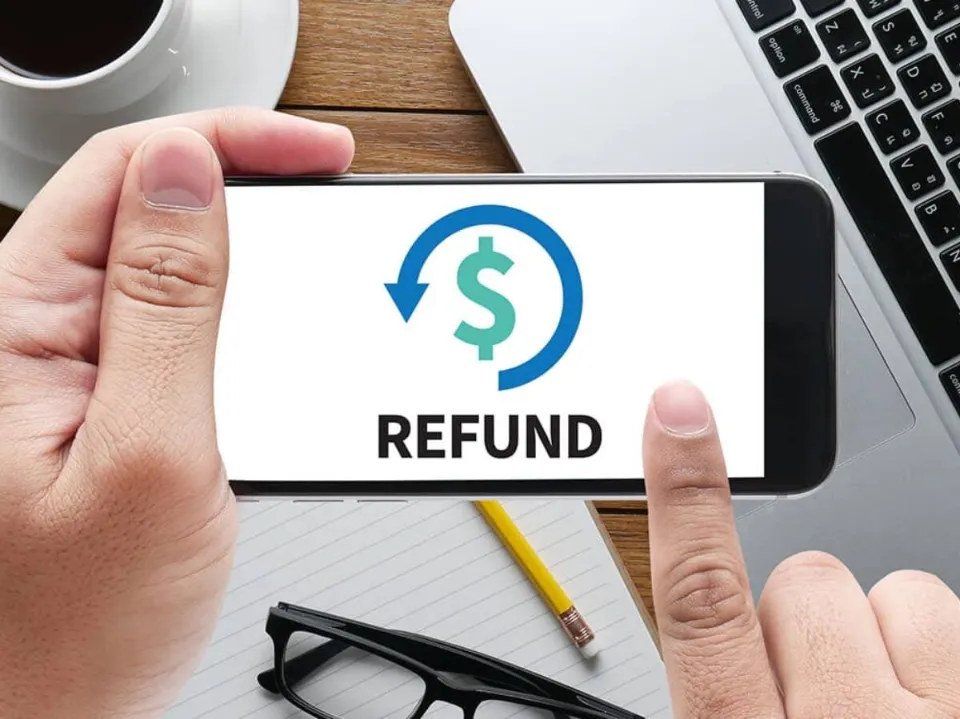 You will undoubtedly have to handle a refund or a return while selling on Depop, that much is certain. These things might be a waste of your time because every second a listing is shipped back to you is a second it loses its chance to sell again on Depop.
Because they understand that time is money, the top sellers on Depop use automation to increase productivity and get around these problems.
With tools by SellerAider, you can automate a lot of the tedious work associated with running a Depop shop such as:
Refreshing/Relisting Items: With just one click, you can help refresh and relist your items on Depop by using SellerAider's Grow tool!
Crosslisting to other marketplaces: Our cross-listing app enables you to manage your inventory as well as automatically list to various marketplaces.
Boosting your engagement: Engagement is necessary for success on Depop, including liking posts, following other Depop users, and responding to messages. You can complete this task using our tool in a fraction of the time required by manual labor.
The Bottom Line: How to Cancel Depop Order
So can you cancel a Depop order? The answer is yes! And you should also be clear about how to cancel a Depop order after reading our guide.
As you can see, it is easier to cancel and refund with Depop Payments refunds, but once you use First-time users will find it much simpler to cancel an order through Paypal.
You can find more advice on selling used clothing in this blog, and I hope this article has been helpful to you!
For more Depop information, please continue reading:
FAQs about How to Cancel Depop Order
Can You Cancel An Order on Depop?
Yes, Depop orders can be easily canceled, no matter as a buyer or seller.
Can You Refund a Depop Purchase?
If you want a refund for an item you haven't received or is significantly not as described you need to start a dispute either through Depop or PayPal depending on your payment method.
Do I Have to Refund on Depop?
Unless your item has not been sent or is not as described, you are not required to offer a refund when selling as an individual.
How Long Does Depop Take to Refund?
Once marked as completed it will automatically go back to your bank account or credit card but takes up to a week to process through to the bank and a bit longer for a c.c.
Where is the Refund Button on Depop?
Log in to the Depop app.
Tap. > tap All sold items.
Choose the transaction you want to refund, then tap Refund.
Your Depop Balance displays the revenue you've earned from sales made using Depop Payments (such as Apple Pay, Google Pay, or credit/debit cards).
How to Retract Offer on Depop?
No, you can't change your offer while it's pending review by the seller currently.
How to Cancel An Order on Ebay?
Select the order and there should be a "cancel order" option, according to eBay. Following your decision to cancel, eBay claims it contacts the seller and requests a response from them within three days.