Want to sell some of your gently used clothing and earn a little extra money? Here's our complete guide on how to sell on Depop.
As more people look for ways to lessen their impact on the environment, sustainable fashion, vintage items, upcycled clothing, and custom clothing are becoming more and more popular.
We'll walk through everything you need to know, from how to sell on Depop, to why Depop is the best place for you to do it.
What You Need to Know Before Selling on Depop
Before you start selling on Depop, there are a few things to consider, like the Depop listing and selling fees can assist you in building a solid foundation for your future financial success.
Depop Fees
Depop will automatically add a 10% fee to the sale price (which includes shipping) once an item sells. The fee will be taken from your connected PayPal account or the card you are using on your Depop account.
A PayPal transaction fee of 2.9% + $0.30 in the USA and 2.9% + £0.30 in the UK is also charged.
Listing Fees
It costs nothing at all to list a product on Depop. The 10% flat selling fee, as we previously discussed, is only assessed when an item is sold.
Related Post: How to Delete a Depop Listing?
How to Sell on Depop: a Beginner's Guide
Now let's see how to sell things on Depop?
Although setting up your very own Depop shop isn't particularly complicated, there still are a few steps that you need to go through before you start selling.
Additionally, it's critical to pay close attention to detail because the strength of your seller profile may have a direct bearing on whether or not customers choose to do business with you.
Check below Depop tips 2023 for better selling experience.
Create An Account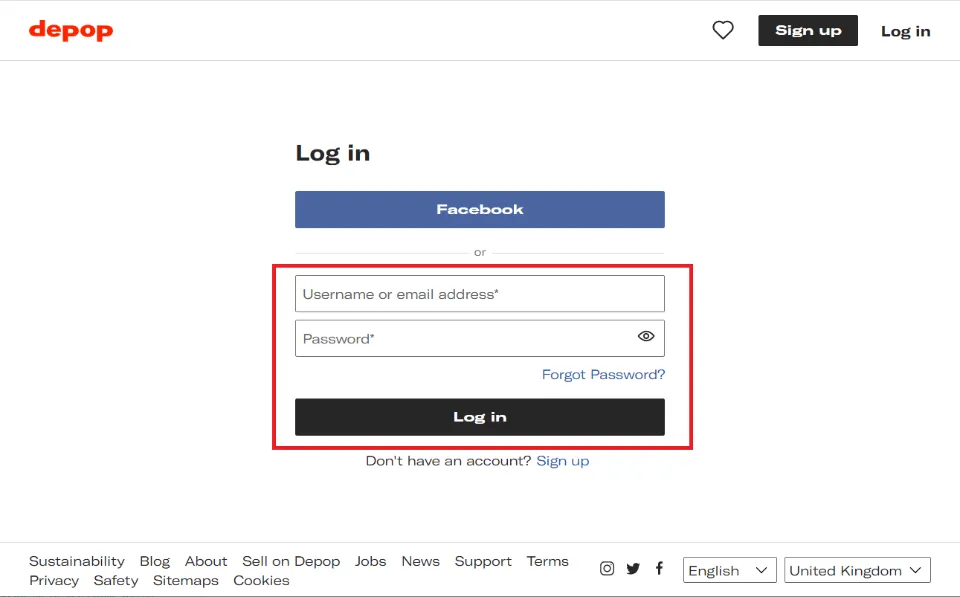 It's pretty simple with this one. Just like any other social media or eCommerce website, you can sign up for Depop.
A phone number, email address, and some basic personal data, like your first and last names and the nation you're currently in, are all you really need to set up your first Depop profile.
Also Read: How to Delete Depop Account?
Become a Seller
In order to sell on Depop, you will need to link your PayPal account to your existing Depop account.
You might think it's a little annoying that you have to use that specific Depop payment method to get paid for your sales, but in reality, it's the best and one of the only ways to guarantee that everything is done securely and quickly, with things like deducting the Depop fees being done automatically rather than taking up more of your (and your buyer's) valuable time.
As soon as the sale is completed, the money will appear in your PayPal account where you can quickly transfer it into your bank account.
It is advised that you continue saving up your hard-earned money until you can withdraw a sizable sum to avoid having to pay a PayPal transaction fee each time you withdraw. However, who are we to tell you what to do with your money if you're short on cash?
Related Post: Depop Seller Protection
Take Photos of Your Items
It is impossible to overstate how crucial this step is. Don't rush the photo-taking part of your Depop selling process, as it's likely the most important one of them all.
If the item description is inaccurately depicted in the images, it doesn't really matter what you write there. You are aware of the high caliber of the hoodie you are selling, but your customers are not.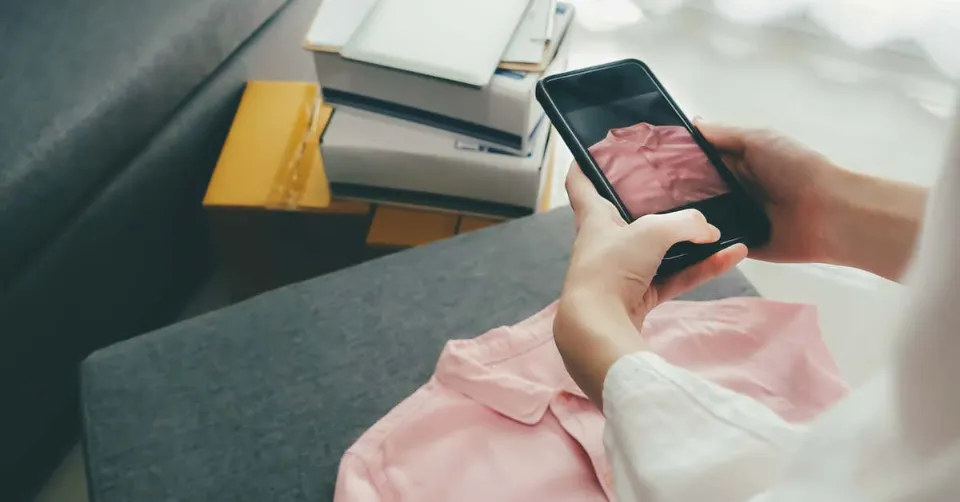 The photos are the only way for them to decide whether or not the hoodie is actually worth the asking price, so if they aren't good enough, you'll have trouble selling it.
Try to take the photos in the middle of the day when nice, bright daylight is illuminating your clothes because lighting is very important. Don't put it off until after noon.
Don't limit yourself to just one image! Along with the standard front-facing image of the item of clothing, you should also take pictures of it from the back and the sides, particularly if you're asking a high price for it.
Don't be afraid to occasionally pose for the camera; it's always a good idea to include a picture of how it appears on a real person!
Create An Eye-Catching Listing
Spend some time considering what to write in the description and what hashtags you'll use to get your clothes to appear in user searches after you've taken the appealing photos that will draw customers to your profile and encourage them to look further.
Keep it brief and to the point. Reserve the verbose, colorful descriptions of the designs for fashion blogs. Your Depop store descriptions ought to be precise and direct.
Use pertinent hashtags in addition! Depop algorithms adore them, and the digital overlords will definitely favor pertinent tags and descriptions while penalizing bloated language or brand spamming.
As there is no guarantee that you will find a buyer right away and some clothes tend to remain on Depop for months before being picked up by someone, try to list a few items at once to increase your chances of making a sale.
Set a Price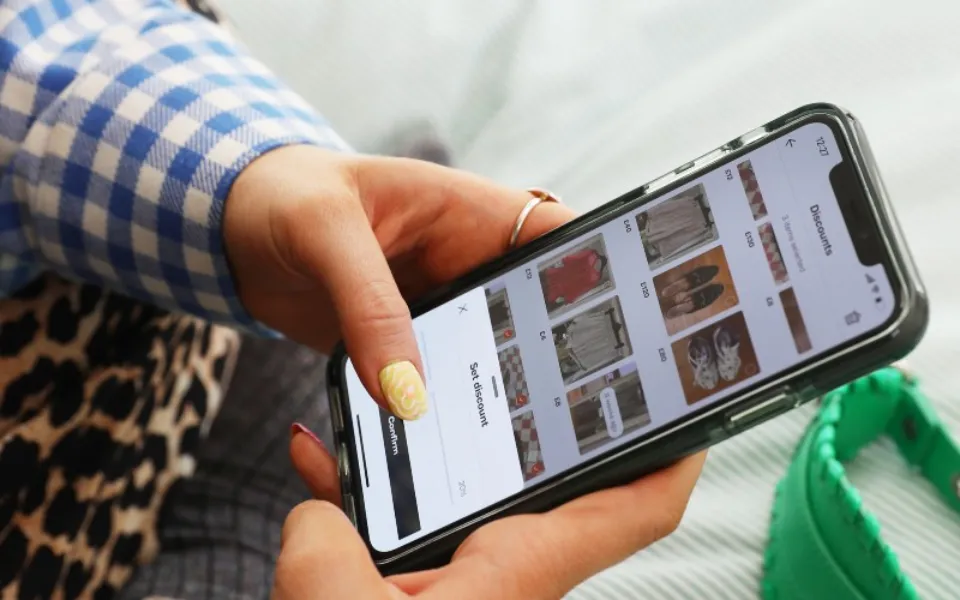 There are a few things you should take into account when setting the price of your items.
First of all, the original price. A year-old hoodie won't sell for the same price you paid for it, but if you took good care of it, you shouldn't have to set the price too low either.
This brings us to the second point: the item's condition. It's easy to get banned from Depop by selling damaged goods there, but that doesn't mean you can't sell items that have minor flaws as long as you're upfront about it and adjust the price.
Finally, include delivery costs in the price. Although adding a shipping fee to the price initially seems shady, it's actually a smart business move. As buyers already pay for shipping as part of the item's price, it will make calculating your profit easier and enable you to offer free shipping on certain items.
Ship the Items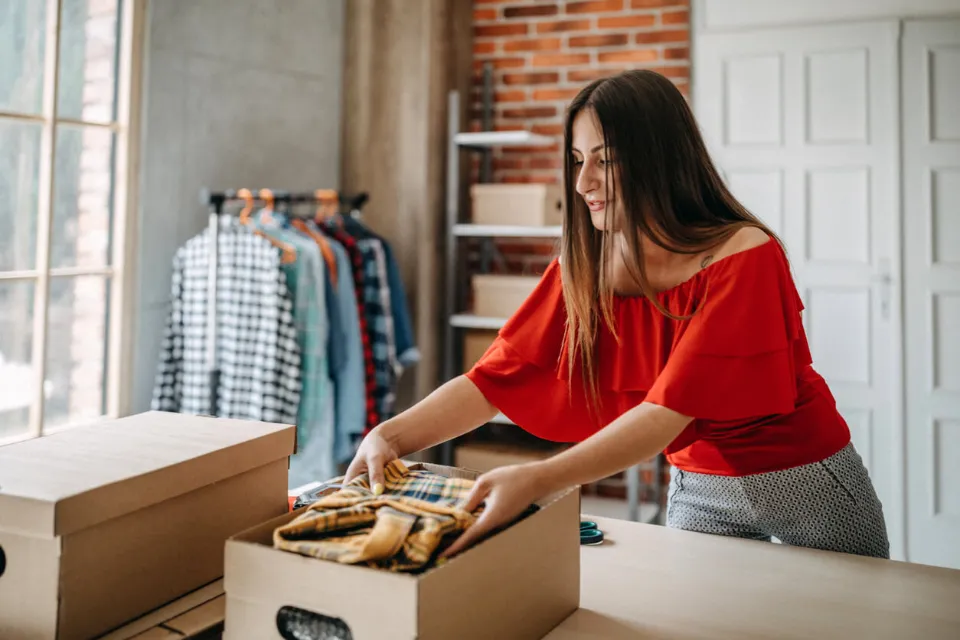 Choosing the best shipping service to deliver your clothes is the next step after finding a buyer.
A tracking number or express delivery should never be promised to a customer unless you are certain that it is included in the courier service's scope of services.
Related Post:
What Can You Sell on Depop?
A marketplace for second-hand fashion, you can sell anything on Depop from clothes and shoes to bags and accessories.
There are three main categories:
Menswear
Womenswear
Jewellery
Read More:
Benefits of Selling Fashion on Depop
You can make extra money on Depop, and expanding your business can make it a reliable source of income. There are thousands of sellers on Depop who earn a living by selling clothing. If you source standout items and work hard on making your shop unique, you can see impressive growth for your business.
Decluttering with Depop helps reduce the carbon footprint of your item. Clothes will be used for longer if used clothing is kept out of the landfill.
You can clean out your wardrobe and earn cash to fill it up with new-to-you clothes. Rather than buying new clothes and throwing the old ones away, this may be more cost-effective and better for the environment.
With millions of users, Depop has so many potential buyers for your shop, whether you're selling casual basics or rare designer items.
People from all over the world participate in the community and use Depop to express themselves and experiment with their personal style. Selling can be a great way to find new sources of style inspiration for yourself as well.
Final Words on How to Sell on Depop
That's all about how to start selling on Depop.
While there are many online marketplaces, Depop is probably one of the easiest to use, making it simple to start selling items right away without any long-form verification.
Nevertheless, no matter how simple it is to begin selling on Depop, selling on any platform for the first time may initially seem confusing. Before selling on any marketplace, there are numerous things you should be aware of. We've covered a lot of crucial information in this article that you should be aware of before selling on Depop.
Stop wasting time right now! Start selling your own goods on Depop by following the instructions in this article.
Read More:
FAQs about Selling on Depop
Is Selling on Depop Worth It?
It's worth a shot, and trying doesn't harm.
Do You Need a Business Licence to Sell on Depop?
You don't need any particular licences, but protecting yourself and your business with insurance is sensible.
Is Depop Better Than Vinted?
Both platforms are great for selling clothes online, but the general consensus is that Depop is better for business sellers whereas Vinted might work best for casual sellers and those looking to avoid seller fees.
Read More: Depop Vs Poshmark
Is It Easy to Sell on Depop?
While there are many online marketplaces, Depop is probably one of the easiest to use, making it simple to start selling items right away without any long-form verification.
How Much Does It Cost to Sell on Depop?
The total transaction amount (including shipping fees) is subject to a 10% Depop fee.