If used correctly, dry shampoo can revolutionize the hair care industry. But how to use dry shampoo?
Dry shampoo is a beauty arsenal staple for many reasons. It quickly and conveniently absorbs excess oil, instantly adds volume to day-old (or two- or three-day-old) hair, and can greatly prolong the life of your blowout.
This is how to use dry shampoo the right way, keep reading and find out more!
What is Dry Shampoo?
The term dry shampoo typically refers to powered or spray powder products that are designed to refresh hair between washes and reduce oil.
Numerous companies have recently begun to develop novel dry shampoos in the form of foams or creams that dry to a powder. If you are considering buying dry shampoo, please read our guide on Best Dry Shampoo.
Related Posts:
How to Use Dry Shampoo?
Here is a step-by-step guide to use dry shampoo.
Step 1: Shake the Bottle.
This step is frequently skipped in a hurry, despite its importance, especially if you want to reduce the amount of white powdery residue.
In order to maximize the effectiveness of the dry shampoo, shake the bottle to combine all the beneficial ingredients. Therefore, add the extra bottle shimmy and enjoy the results!
Step 2: Section Hair, Then Spray in Short, Powerful Bursts.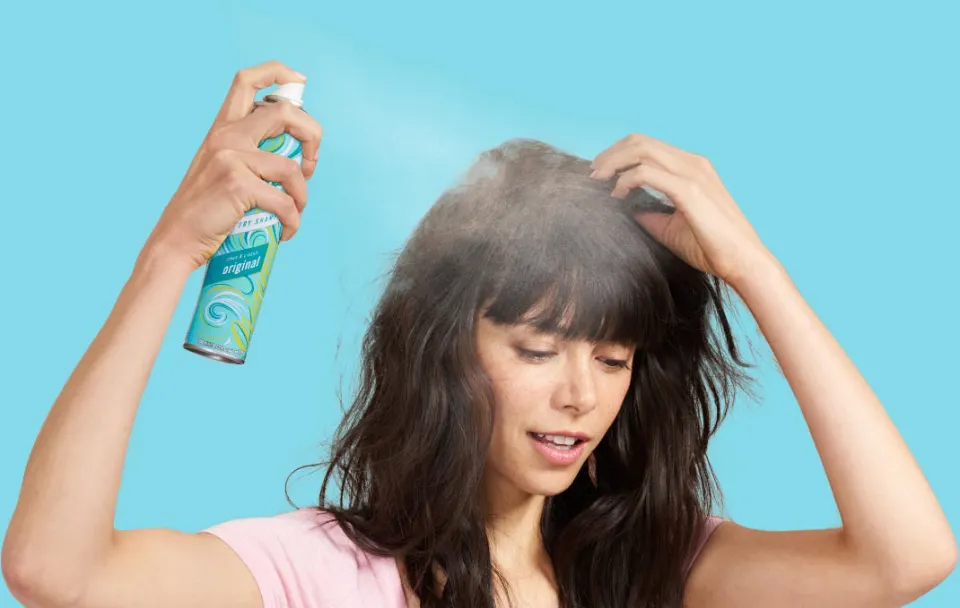 Make medium-sized sections out of your hair so you can work Batiste into every crevice at the base of your roots.
Holding the container 12 inches (or the length of the can) away from your roots will create space between you and the product before you spray. This separation prevents hair from looking like you just powdered your wig and helps the product fall evenly where it should.

If you have oily hair, product buildup, perspiration, or grease from your hands can make the roots appear heavy. This is the sweet spot where dry shampoo works best and where you should concentrate your spray.
Also Read: Can You Use Baby Powder as Dry Shampoo?
Step 3: Massage into Roots With Fingertips Or a Brush.
This simple massaging action activates the starch component, aiding in the acceleration of absorption so that any white residue starts to fade. Who doesn't enjoy a quick scalp massage?
Step 4: Style as Desired. Or Not. Whatever You're Feeling.
It's time for you to do your thing. Use your wand, iron, or go back to the days of a crimper!) to add the final touches to your hair.
Dry shampoo also improves the hold of braids, ponytails, and messy buns by giving hair grip. You don't want to do anything more, do you? That's fine too.
Tips on How to Use Dry Shampoo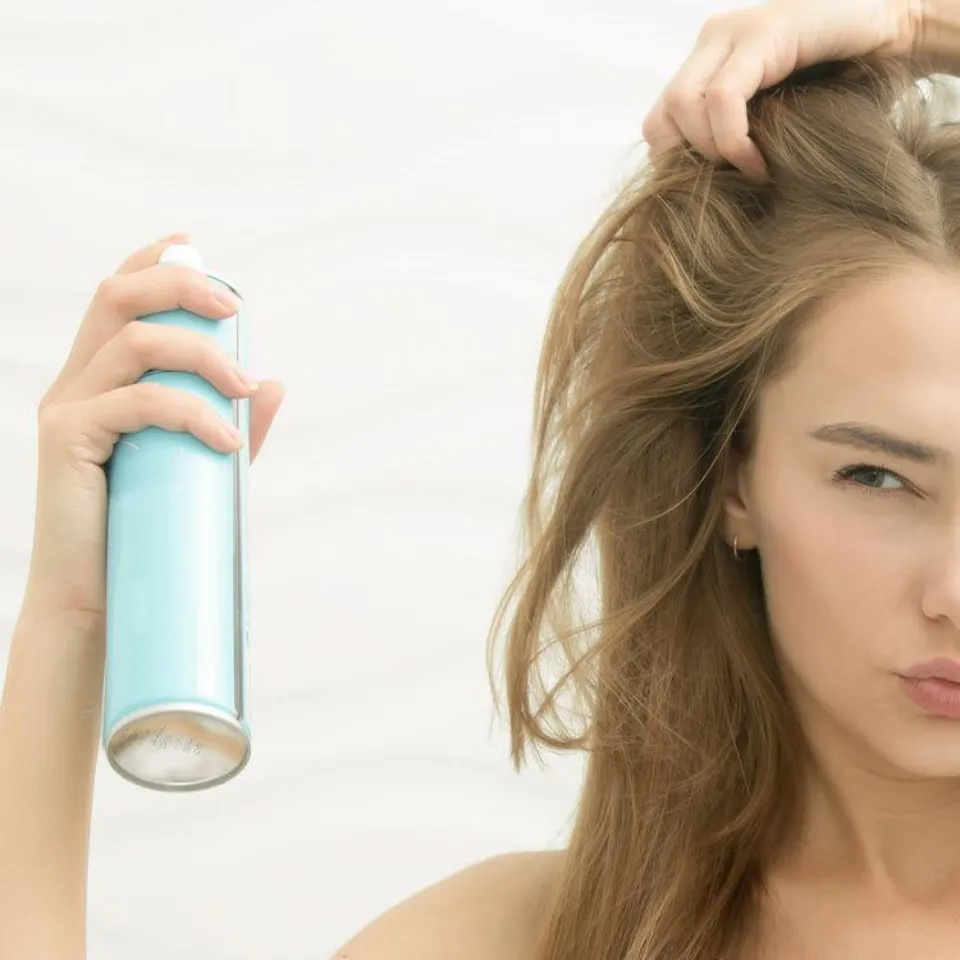 1. Add Hold and Texture to Fresh Hair
Clean hair sometimes struggles to hold a style, particularly if it has a fine or silky texture. Spray some dry shampoo lightly throughout your hair for extra grip before attempting a braid, waves, or messy bun.
Related Post: Can You Use Dry Shampoo on Wet Hair?
2. Make a Blowout Last Longer
Nothing is more annoying than washing, blow-drying, and applying product to your hair only to discover that you used too much shine spray or heavy moisturizing serum.
Spray it into problem areas to help mitigate damage if your hair is beginning to feel heavy after using too much styling cream.
3. Help Bobby Pins Stay in Place
By spritzing them with dry shampoo before inserting them, bobby pins or clips that are slick and unwilling to hold hair in place will gain more grip.
4. Help Repair and Protect Your Hair
Contrary to popular belief, a little dry shampoo can help reduce static and brittleness in ends that feel dry.
Related Post: How to Get Dry Shampoo Out of Hair?
Conclusion: How to Use Dry Shampoo
Dry Shampoo is any item that refreshes hair without water, making it a must-have for people on-the-go.
To remove visible grease at the roots—a telltale sign that hair hasn't been washed—this wonder product typically contains corn or aluminum starch.
Read More:
FAQs
Should You Use Dry Shampoo on Clean Hair?
Dry shampoo works best when used on wet hair right after washing because it can absorb oil before it causes hair to become greasy.
When Should You Apply Dry Shampoo?
How Long Should I Leave Dry Shampoo in My Hair?
Let the dry shampoo sit for at least 30 seconds, allowing it to fully absorb oil from your scalp.