Consider Vitamin E if you've been searching for a skin-care magic elixir. Here is a complete guide on how to use vitamin E oil on face.
Vitamin E helps maintain healthy skin and eyes and strengthen the body's natural defence against illness and infection.
Continue reading to learn more about how to use it and the necessary safety measures.
What is Vitamin E Oil?
When it comes to Vitamin E and skincare, Since more than 50 years ago, dermatologists have used vitamin E, a significant fat-soluble antioxidant, to treat skin conditions. Typically in the form of an oil or cream, it can be found in many cosmetic products.
Vitamin E can be found in a variety of forms. There are eight different types of the synthetic version, one of which is exactly like vitamin E in its natural state.
Tocopheryl acetate, also known as natural Vitamin E, will appear on the ingredients list of skincare products, indicating their presence of the natural form of the vitamin.
But the cost of natural vitamin E is about eight times higher than that of synthetic vitamin E. As a result, cosmetics, particularly those with high potencies, typically contain the synthetic form of it.
Is Vitamin E Oil Good for Your Face?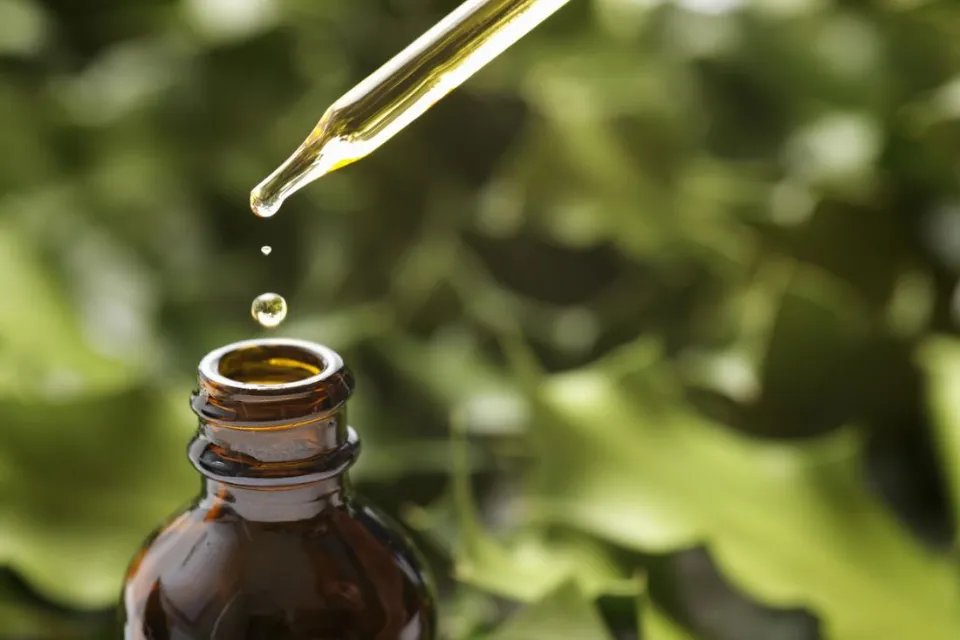 Yes, one of the best things you can use to heal your skin is vitamin E.
A nutrient and an antioxidant, vitamin E oil is both. Our skin becomes hydrated and is made smoother by it. As a powerful fat-soluble antioxidant that can rejuvenate our skin, it blocks free radicals, which can be a major contributor to the ageing process, from harming the body.
There are many ways to use vitamin E capsules for your skincare, and they are easily accessible over the counter.
You Might Also Like: Disadvantages of Almond Oil on Face
How to Use Vitamin E Oil on Face: 5 Ways
Here are 5 ways you can use vitamin E for the benefit of your skin:
Vitamin E as a Skin Serum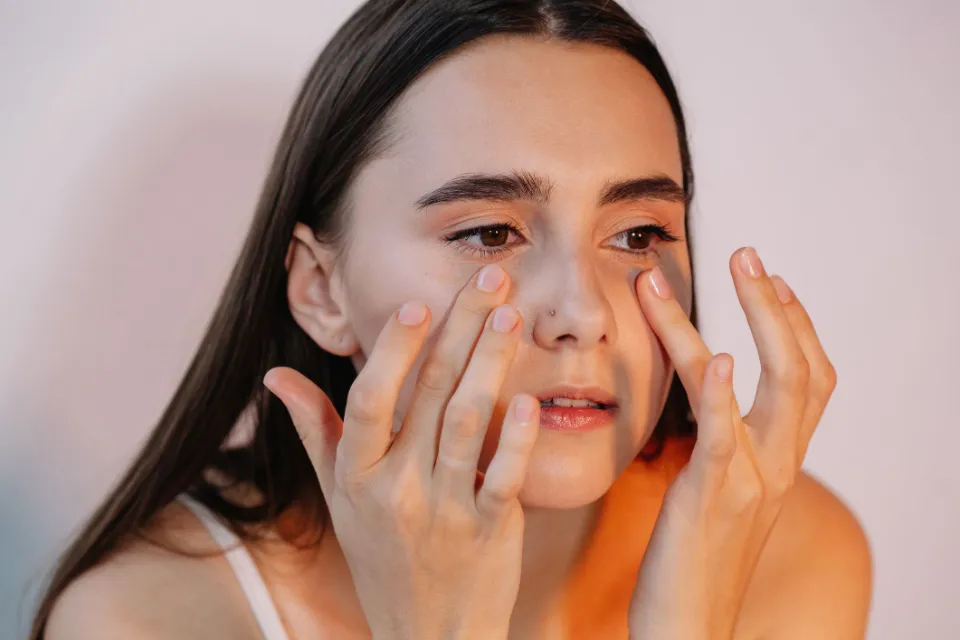 Simply poke a hole in a vitamin E capsule and squeeze the liquid onto your palms. Apply some to your face, paying special attention to the areas around your eyes, forehead, and mouth. All night long, leave it on. Make sure you don't use too much of this oily and sticky liquid.
Vitamin E oil will protect you from developing wrinkles before they actually appear. Make sure to do this every day because it moisturizes your face and prevents wrinkles.
Vitamin E as a Skin Cream
Add a vitamin E capsule to your night cream to create your own vitamin E skin cream. Additionally, you can include it in body lotions to make vitamin E-enriched lotions.
Vitamin E as a Cuticle, Knee, and Elbow Softener
Around these areas, do you have dry, flaky skin? Give them a concentrated vitamin E dose. Rub the oil on the troublesome areas after exfoliating your elbows and knees. Additionally, it will smooth out any rough edges. To your delicate cuticles, you can apply the remaining product.
Vitamin E as a Treatment for Chapped Lips
Your problem with chapped lips will be solved by vitamin E. Simply apply the liquid from a vitamin E capsule to your chapped lips to achieve the desired results. Instead, you could simply add it to your lip balm jar and you'd be good to go!
Vitamin E as a Sunburn Treatment
Has prolonged exposure to the sun caused irritation on your skin? Apply vitamin E oil to it to soothe it. Open two to three vitamin E capsules, then combine yogurt and lemon juice in a bowl.
All over your face, apply the mixture, let it dry, and then wash it off. The minute you wash it off, you will be able to experience the soothing effect it has on your skin.
For more face oil information, keep reading:
Steps to Apply Vitamin E Oil to Face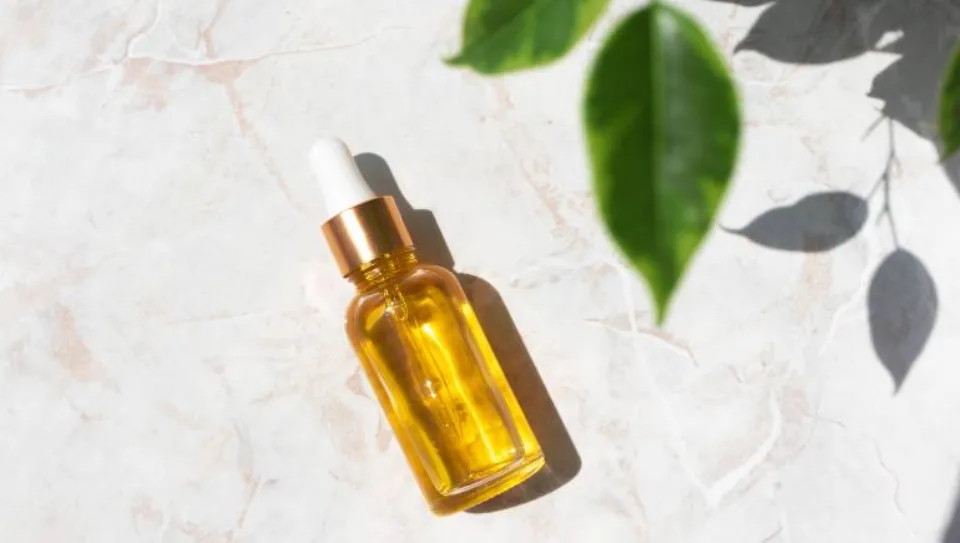 If you're using pure Vitamin E oil, follow these steps while applying it to your face:
Step 1: Cleanse your face, then gently pat it dry. Always start your skincare routine by cleansing; it's the most important step.
Step 2: For two to three minutes, place a hot or warm towel around your face. This will enable your pores to open up and better absorb the oil.
Step 3: Try combining the vitamin E oil with a carrier oil like coconut oil, olive oil, or almond oil if you have sensitive skin.
Step 4: Take a pea-sized amount of the oil. Gently rub the oil into your skin with your fingertips. Avoid being too rough on your skin.
Step 5: The oil can be left on all night if you have dry skin. After 15 minutes, wash it off if you have sensitive skin or are prone to breakouts.
Read More: How to Use Facial Steamer at Home?
Tips for Vitamin E Oil
The vitamin E oil is greasy. Pillowcases and sheets may become stained. Wrap a soft towel around your pillow if you decide to leave it on over night to prevent stains.
Bedtime is ideal for application as the oil doesn't allow makeup to stay for long hours. Your skin may also appear greasy as a result.
Make sure to wash your hands thoroughly after application to avoid them from feeling greasy and slippery.
Ice cubes should be applied to the skin right away if it is itchy or extremely irritated. It will calm your skin's irritation.
Vitamin E oil applications are typically left on for the night. To get rid of the vitamin E oil from your face, wash it in the morning with a gentle cleanser.
Make sure it doesn't come in contact with your clothing if you decide to apply the oil to the rest of your body. You want the oil to benefit your skin, not leave stains on your clothes.
Vitamin E Oil Precautions and Safety
Not all skin types can use vitamin E oil. Allergy symptoms are frequently connected to it. Vitamin E oil may make your existing skin issues worse if you are allergic to it. If they use Vitamin E oil for skin, people with a history of allergies may experience minor side effects. You might see some mild skin redness and irritation. The best choice for you might not be to use it if you have oily skin. It does not, however, have any harmful side effects.
The use of vitamin E supplements in cosmetics is not governed by the U.S. Food & Drug Administration. This is due to the possibility that various vitamin E oil products may have varying amounts of the specific oil.
Additionally, over-the-counter products frequently contain additional ingredients in addition to vitamin E oil. Please read the label carefully before buying the product and consult your doctor in case of any queries.
Also Read: Can You Put Coconut Oil on Your Face?
Wrapping Up: How to Use Vitamin E Oil on Face
Using vitamin E oil for face is a foolproof way of keeping your skin smooth and hydrated.
If you include it in your regular skincare routine, it has a wide range of advantages to offer.
The above application instructions and advice are very helpful if you are new to using vitamin E oil.
Additionally, proceed cautiously with your vitamin E oil experiment and don't forget to perform a patch test prior to the actual application. Just keep in mind that prevention is always preferable to cure.
Read More:
FAQs
Can I Use Vitamin E Oil on My Face Every Day?
Absolutely, skin benefits from vitamin E oil are great.
Can You Apply Vitamin E Oil Directly to Skin?
Vitamin E oil is derived from vitamin E and can be applied directly to the skin, or added to lotions, creams, and gels.
Can Vitamin E Oil Clog Pores?
One of the main reasons why vitamin E oil is not recommended for acne-prone skin is because it can clog pores. In fact, any heavy, oil-based product can exacerbate your breakouts, so this is true of all of them.
Will Vitamin E Oil Darken the Skin?
Contrary to popular belief, vitamin E oil cannot make your skin darker. In some cases, it even aids in the treatment of uneven skin tone and pigmentation.