Is jewelry a good investment is a frequently asked question. Jewelry is not just a woman's favorite accessory – it is also a fantastic investment opportunity. In our guide, we'll explain how to make investments in it.
Obviously, we're not discussing inexpensive costume jewelry. Designer goods and expensive jewelry never go out of style. In fact, they grow more value over time. They are a great investment because of this!
Fine jewelry is the best option if you're looking for an investment that you can also wear. Find out why jewelry is a wise investment by reading on!
What is Jewelry Investing?
Investing in jewelry is similar to investing in collectibles like blue-chip art rather than a commodity like platinum. Fine jewelry pieces don't follow the stock market, so investors look at alternative assets like jewelry, fine Bordeaux wines, and famous modern artworks to protect their wealth. Many experts believe that well-made items from renowned designers are an excellent store of value, even though some items' prices may not increase significantly over time.
Jewelry, however, is solid. It's not always simple to sell your investment because you have to go through the frequently lengthy process of finding a buyer. Finding fine jewelry that is worth investing in also requires knowledge, whether it be rare vintage rings, fancy-colored and fancy diamonds, or genuine saltwater pearls.
Jewelry is usually sourced from retailers, so it's vital that you only buy from a reputable jeweler. To ensure that your jewelry pieces are of investment quality, you might also want a third party appraisal. If you're looking for a gold necklace from a specific designer or era, getting in touch with people in the business can help you find it.
Investments in jewelry should also take storage and insurance into account. Despite the fact that jewelry can be worn or kept in a jewelry box, it is best to store it in a safe or a bank safety deposit box to protect your investment from loss or theft.
While most insurance policies will cover theft and damage, finding a policy that will protect your jewelry portfolio as an investment might be more complicated. Calculate whether you believe your potential returns outweigh the cost of insurance before purchasing it.
Read More: Is Zales Jewelry Real?
Why Should You Invest in Jewelry?
Plain and simple, jewelry is always a wise investment.
1. It is Very Durable and Long-Lasting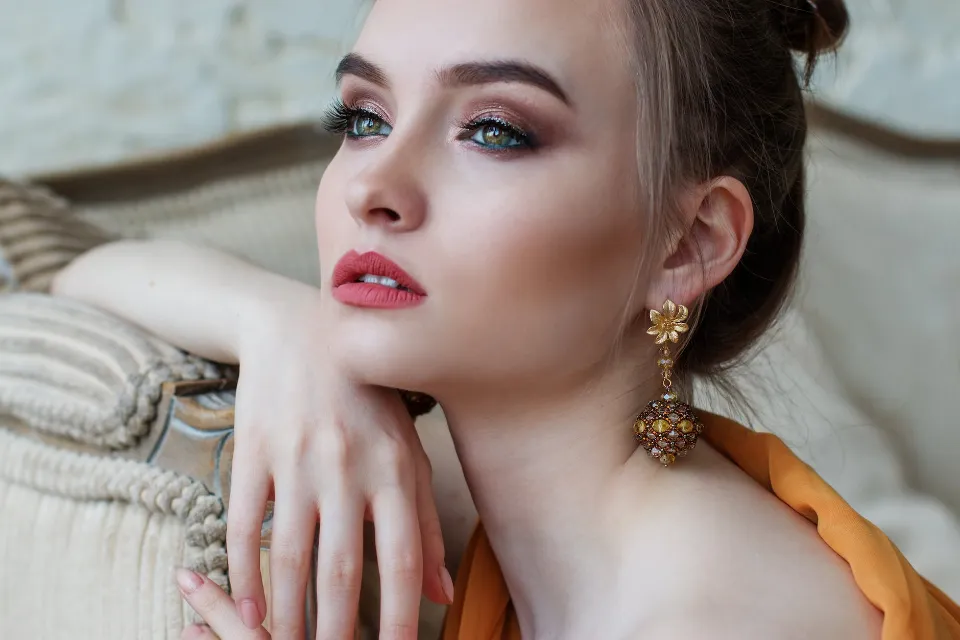 It is extremely strong and long-lasting because it is made of only pure gems and metals. Fine jewelry doesn't rust, corrode, or tarnish like inexpensive metals and alloys do. They are a great investment because they are hard to break and can last you for years. It will still be worth something when you sell it at any point in your life, even years later.
This is also the main reason why fine jewels are typically passed down as heirlooms from one generation to the next.
2. You Can Easily Customize It
For someone who enjoys keeping up with trends and wants to invest in pricey fashion choices, fine jewelry is the best choice. By molding it in the design of your choice, you can easily alter it. As a result, investing in fine jewelry can pay off for years; all you need to do is have it altered as needed to reflect current trends.
3. It is Versatile
Anything is possible when it comes to fine jewelry. You don't have to stick to just wearing necklaces and earrings; you can also get anklets, bracelets, rings, and other items made of fine jewelry. Unlike fashion jewelry, fine jewelry can be ordered in your size and style of choice.
Is Jewelry a Good Investment?
Diamonds are often referred to as people's best friends, and for good reason. High quality jewelry by high-end designers tends to keep their value, if not go up in price.
Take the Oppenheimer Blue diamond, for example. This famous blue diamond became the most expensive jewel to sell at auction, for $50.6 million at Christie's in 2016, before being surpassed by the Pink Star diamond, which sold for $71 million at Sotheby's in 2017. Meanwhile, a blue diamond sold for over $57 million at a Sotheby's auction in April, while a smaller dark grey-blue diamond sold for $6.8 million in 2018.
What to Look for When Investing in Jewelry
Avoid rushing to the closest Tiffany & Co. immediately if you want to purchase high-quality jewelry. just yet. Like all alternative investing, fine jewelry requires knowledge and research. Reading books, going to museums, talking to business professionals, or going to auction previews are all ways to learn about the jewelry market. Many collectors will focus on collecting from specific jewelry designers or periods like the art deco era.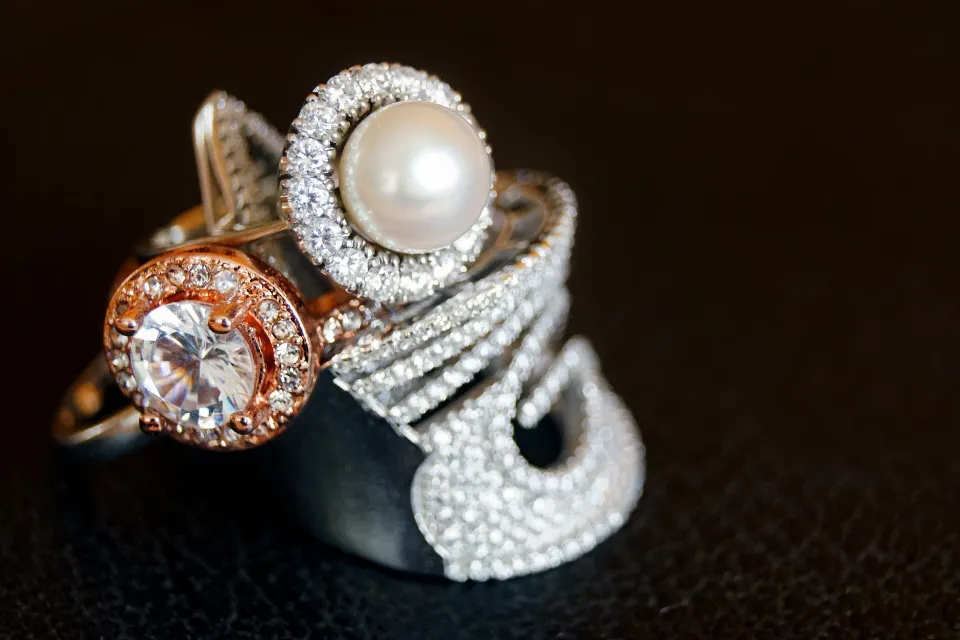 Think about the jewelry's age, quality, condition, and whether the maker has signed it before purchasing a new item. To guarantee their authenticity, gemstones should come with recent authenticity certificates from unbiased labs. Here are some additional factors to take into account when adding to your jewelry collection.
Rarity
If a piece is rare, it's more likely to increase in value as time goes on. This is also true when it comes to vintage jewelry like rare vintage rings. Depending on which years you're referring to, jewelry houses have had various owners over the years, which may have changed the craftsmanship and designs. Use Tiffany and Company as an illustration. Many customers complained about the pieces' quality after it was sold to the cosmetics company Avon in 1978.
The history of a piece is a different aspect that affects rarity. Did a famous person own or wear it? This could affect the resell price. For instance, Elizabeth Taylor's entire jewelry collection sold for $115 million at Christie's in 2011.
Type of Stone
Although diamonds are frequently regarded as a wise investment, there are other precious stones that are equally worthwhile. Ruby, sapphire, and emerald prices are frequently very high. Depending on the type of jewelry, natural saltwater pearls can also cost a few thousand dollars.
Untreated stones are some of the most sought-after pieces, although even pieces from top manufacturers are likely to have lightly treated stones. That's because flawless gemstones are hard to come by and are frequently enhanced with heat or oil.
Where the precious stones are from is another aspect that affects their value. Because of its velvety color, a Kashmiri sapphire, for instance, is much more valuable than a sapphire from another region. Burmese rubies can also go for millions—such a ring went for $2.2 million in 2005.
Design
When investing in jewelry, the year and stone are important, but the person who designed the item is occasionally just as important, if not more. At auction houses, you'll see designs from Bulgari, Cartier, and Van Cleef & Arpels—all known for their distinct designs and impeccable craftsmanship.
Depending on the period, these three designers' jewelry is more in demand. For example, Bulgari's La Dolce Vita pieces from the 1960s are in high demand among collectors. Cartier's art deco pieces from the 1920s and 1930s are probably the most distinguished from that period, especially a Cartier bracelet. In particular is the Tutti Frutti, inspired by Early 1900s trips to India by Jacques Cartier. A Tutti Frutti bracelet sold for $1.3 million in 2020, while a similar one sold for $842,500 in 2011.
Related Post: What Does 925 Mean on Jewelry?
Final Words on is Jewelry a Good Investment
In life, there are a few things you can be certain of being a wise investment. Real estate is undoubtedly one of them. The stock market is also. Even though these are two of the more well-known investment opportunities, you have many other options. Even jewelry can be a fantastic investment!
It is not only fashionable and will help you make a style statement, but it is also extremely valuable and can last you for years. Why not invest in fine jewelry since it occasionally yields a profit?
Read More:
FAQs
Is Gold Jewelry a Good Investment?
Gold is an excellent investment because it retains its value over time. In other words, you could later sell it for the same or even more money.
Is 14k Gold Jewelry a Good Investment?
14K gold jewelry is an excellent investment. It is long-lasting, simple to maintain, and unlikely to lose value over time.
How Much Does Jewelry Increase in Value?
According to the U.S. Bureau of Labor Statistics, prices for jewelry are 85.93% higher in 2022 versus 1986 (a $85.93 difference in value). The average annual inflation rate for jewelry between 1986 and 2022 was 1.74%.