The brand experienced rapid growth over time and now generates a profit of $120 million. But is Nasty Gal ethical? Yes, Nasty Gal does adhere to ethical sourcing. Here is everything you need to know about Nasty Gal.
Nasty Gal still has a lot of work to do even though it does not use any materials derived from animals and has taken a few small "sustainable" steps.
In the beginning, Nasty Gal existed only as an eBay store called Nasty Gal Vintage. Sophia Amoruso founded Nasty Gal in San Francisco in 2006. Only two years later, in 2008, Sophia formally debuted the brand we know today and sold out on day one. Now it has become one of the best online clothing stores.
Keep reading, let's dive into the world of Nasty Gal. You can also check Nasty Gal Reviews for more information about this popular fast fashion brand.
Is Nasty Gal Ethical?
Boohoo Group PLC, the company that owns Nasty Gal, was charged with modern slavery in July 2020. A Sunday Times investigation revealed that the company was paying its garment workers in a factory in Leicester an hourly wage of £3.50, significantly less than the minimum wage of £8.72 for workers over 25.
Workers' rights organization Labour Behind the Label discovered that staff members were being "forced to come into work while sick" with the virus at the same time the COVID-19 pandemic was spreading throughout the globe.
It comes as no surprise that this was later connected to a rise in cases in the city.
According to Good On You, Sedex Members Ethical Trade Audit – SMETA Best Practice Guidance has certified a portion of Nasty Gal's supply chain during the final stage of production.
Sadly, it received a dismal score of 0–10% on the Fashion Transparency Index. On its website, the brand does not disclose any information about its supplier policies or audits, nor does it provide any details about the procedures it uses to guarantee gender equality or to address issues like forced labor and the right to associate freely.
Additionally, there is no proof that it maintains a living wage in its supply chain.
The fast-fashion company also refuses to disclose any policies it may have in place to safeguard its suppliers and garment workers from COVID-19 and any potential financial consequences.
Related Reading:
Is Nasty Gal Sustainable?
Now let's talk about Nasty Gal sustainability.
Nor has Nasty Gal made much of an effort to cut back on the use of dangerous chemicals or water in its supply chain. The company does not use eco-friendly materials.
While it reports greenhouse gas emissions from its direct operations, it is unconcerned with the emissions from its supply chain.
The sustainability of Nasty Gal's 40-item sustainable shop is not entirely clear. The priorities of the brand are evident from the fact that the new in section of the website features more than 500 items.
In June 2021, the company collaborated with model and stylist Jen Ceballos of Endlessly Love Club to release a sustainable collection. The limited-edition line featured clothes made from recycled materials, organic cotton, and repurposed vintage items.
While there hasn't been any word on comparable collections, Nasty Gal's commercial director Kelly Byrne revealed in the Glossy Podcast that the company hopes to end the fiscal year with 20% of its inventory made up of eco-friendly goods. Additionally, according to Byrne, the company plans to raise that to 40% by the following year.
If you are looking for other fast fashion brands, read on Stores Like Nasty Gal.
Is Nasty Gal Fast Fashion?
Have you wondered is Nasty Gal fast fashion?
Although Nasty Gal began in 2006 as an eBay store selling used, vintage-inspired clothing, it has since expanded to become a part of the Boohoo Group, one of the largest fast-fashion retailers in the world.
Due to the vast array of clothing the company carries and the rapidly shifting fashions it creates, Nasty Gal is classified as a fast-fashion brand. These garments are also frequently made of subpar materials and are priced affordably.
Related Reading:
Is Nasty Gal Carbon-Neutral?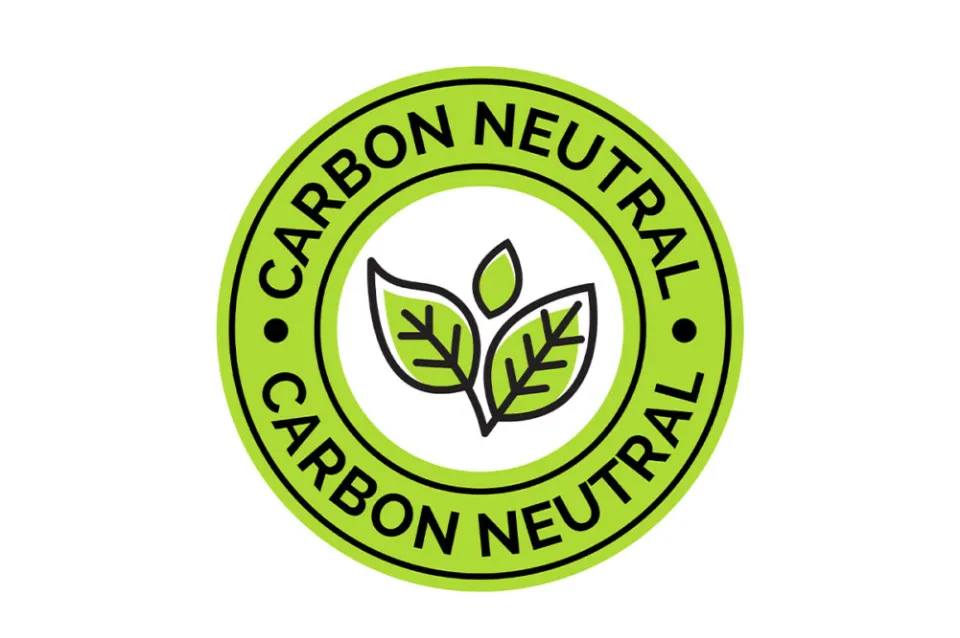 No, the brand Nasty Gal is not carbon neutral. The parent company of Nasty Gal, the Boohoo group, claims to have calculated the carbon emissions generated by its operations and will set carbon-related goals in light of this.
However, neither the group's carbon footprint nor the company's strategies for dealing with and lowering its carbon emissions are made public.
The Boohoo Group states that by 2030, they want to achieve a 52% reduction in emissions compared to our growth, but they don't say how close they have come to achieving this target.
It would be better in the future if businesses like Nasty Gal and Boohoo disclosed their carbon emissions and had a transparent plan in place for reducing them.
Where Are Nasty Gal's Clothes Made?
Although Nasty Gal does not list its suppliers on its website, the parent company of Nasty Gal, Boohoo group, first made public the full list of tier 1 global suppliers in 2021, which you can access here. China, India, and Turkey are the three countries with the most suppliers.
However, the parent company of Nasty Gal withholds any information regarding the pay or working conditions of these factories, as well as whether or not they routinely audit these suppliers and the results of those audits.
Investigations into allegations of forced labor at Boohoo suppliers in the UK and elsewhere have also been conducted into the parent company of Nasty Gal, a Boohoo group company.
Boohoo group has a low score of 20% in the Fashion Transparency Index 2021 despite revealing its suppliers and making insufficient efforts to ensure fair worker treatment throughout its supply chains.
What Materials Does Nasty Gal Use For Cloth?
Although polyester and cotton are the two materials that make up the majority of Nasty Gal's clothing, neither of these materials is as environmentally friendly or sustainable as it could be.
Cotton is widely known to require a lot of lands to grow, and Nasty Gal uses a lot of it. Additionally, it necessitates heavy irrigation and pesticide use, both of which deplete the soil and have the potential to release chemicals into nearby waterways. Forced and child labor is also a factor in unregulated cotton farming when it comes to cotton production.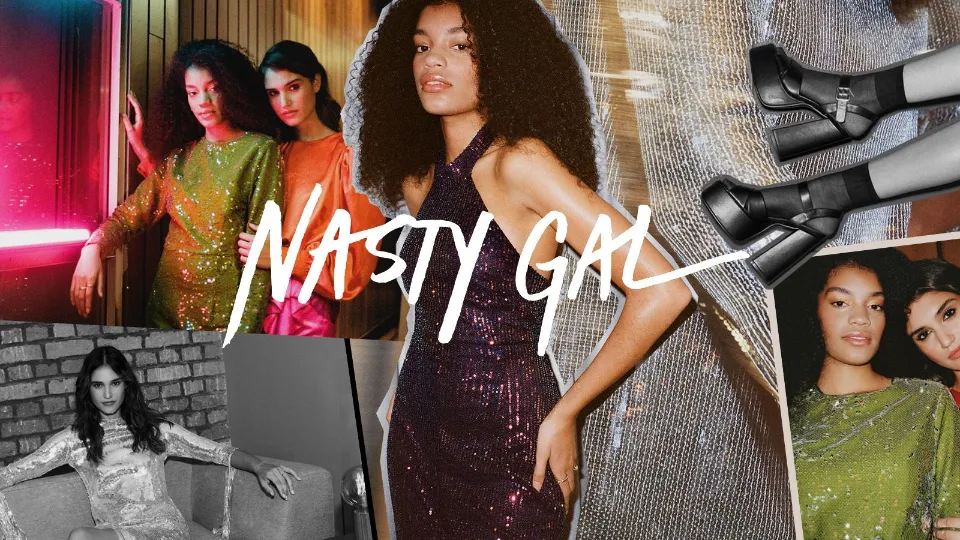 The Better Cotton Initiative, a non-profit organization that informs farmers about sustainability and controls cotton farming and labor, includes Nasty Gal as a member. However, Nasty Gal can't track BCI cotton all the way to finished goods, and they currently only get 10% of their cotton from BCI.
Nasty Gal states that by 2025, "all polyester and cotton will be recycled or more sustainably sourced"; however, there are no metrics or figures on what percentage they are currently sourcing, so until proven, this is an empty statement.
The company does have a small selection of items made with recycled materials and organic cotton, but this only makes up a small portion of the overall lineup.
Related Reading: Is Nasty Gal Clothing Worth It?
Nasty Gal Environmental Impact
Unfortunately, Nasty Gal receives a "Not Good Enough" rating for its impact on the environment. Even though the company collaborated with stylist Jen Ceballos to launch a sustainable collection, the 40 items made from organic cotton and recycled materials are insufficient to balance the rest of the brand's offerings.
Nasty Gal doesn't typically use environmentally friendly materials. Additionally, we could find no proof that it had taken any significant steps to lessen or do away with dangerous chemicals or start water conservation projects.
Nasty Gal Labour Conditions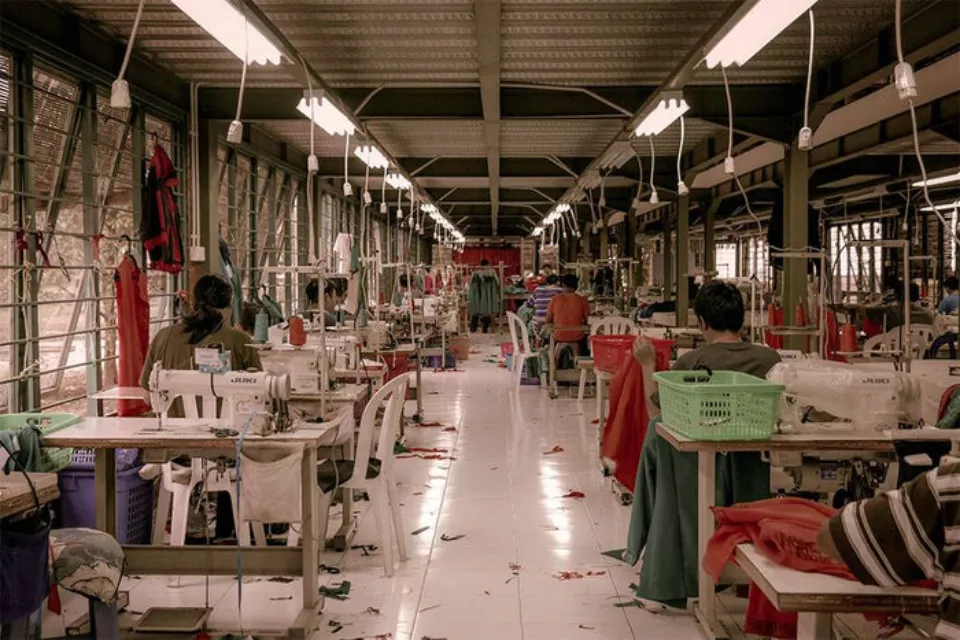 The lowest score we can give Nasty Gal for labor is "Very Poor." The good news stops there, though, because only a portion of its supply chain has been certified by Sedex Members Ethical Trade Audit during the final production stage.
With a score of 0–10% on the Fashion Transparency Index from the previous year, the brand is about as opaque as it can be. It does not disclose any information about forced labor, gender equality, or free association, and it publishes very little to no information about the policies and audits it conducts on its suppliers.
Even more troubling, we discovered no proof that it guarantees the payment of a living wage in its supply chain or any policies or safeguards to defend suppliers and workers in its supply chain from the effects of COVID-19. Describe something "nasty"!
Nasty Gal Animal Welfare Policy
The animal rating for Nasty Gal is "Good," which is a plus.
Although the company claims it is vegan, it does not use any animal products.
Final Thoughts: Is Nasty Gal Ethical?
We sincerely hope you enjoyed reading the article and now have the knowledge necessary to decide on the morals of Nasty Gals.
If you want to take a look at more posts of other brands, read our post below:
FAQs about Is Nasty Gal Ethical
Is Nasty Gal Cruelty-Free?
The policy of Nasty Gal regarding animal protection is not stated. Although the company claims to be vegan, some of its clothing does contain real leather.
Is Nasty Gal Bad Quality?
Nasty Gal is definitely worth it! Unlike most fast-fashion websites, they have adorable, reasonably priced clothing that is of higher quality.
Why is Nasty Gal So Expensive?
They are a little pricey, according to some customers, but they offer better quality than other fast-fashion stores.
Does Nasty Gal Use Child Labor?
The brand does not use any animal products, but it does not state that it's vegan.
Is Nasty Gal a Good Brand?
Yes, Nasty Gal is a legit company and not a scam company.
Yes, Nasty Gal is a legit company and not a scam company.