The global fast fashion market has been disrupted by Shein. With its makeup and cosmetics offerings, the Chinese online marketplace also completely revolutionized the cosmetics sector. But is Shein makeup safe?
Since Shein's products are so inexpensive, some have questioned their authenticity. There may have been rumors about carcinogens in Shein's beauty products.
Let's find out more about Shein makeup safety.
Is Shein Makeup Safe to Use?
So is Shein makeup safe or dangerous?
Shein textiles have abnormally high levels of phthalates, poly-fluoroalkyl substances, and lead, according to a 2021 Canadian Broadcasting Corporation report. The company's safety standards are questioned as a result.
Despite the fact that the CBC report only covered Shein's apparel business, it caused consumers to have second thoughts about other Shein goods.
Should we believe Shein's claims that the ingredients in its cosmetic products are 100 percent safe? It's challenging to have faith in a business that has a poor track record of upholding safety standards.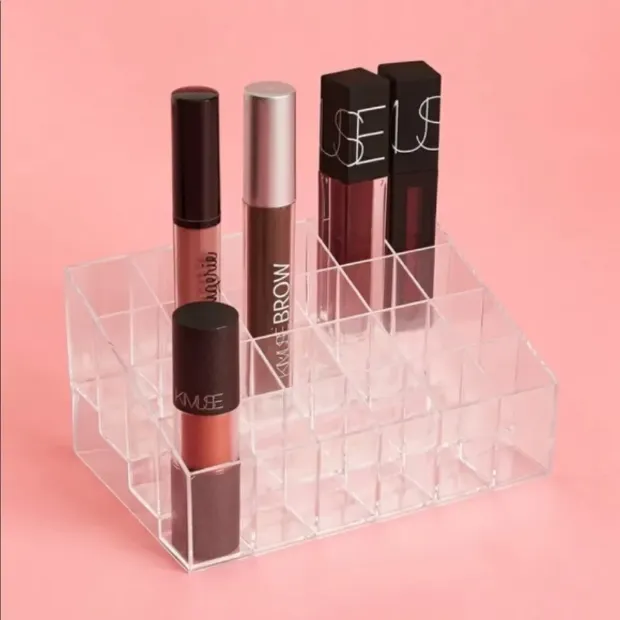 No highly regulated substances are listed in the ingredient list for Shein's SHEGLAM cosmetic products. So, on the surface, they seem safe for use.
The ingredient list provided by Shein has not yet been found to be inconsistent by US, Canadian, or EU regulators. But newer and newer chemicals continue to be added to the list of regulated substances.
As a result, you should always stay current. The fact that something is currently safe to use does not guarantee that it will remain so in the future.
Related Post: Does Makeup Age Your Skin?
Is Shein Makeup Safe to Use?
Many people may wonder: is Shein makeup safe to use? Is Sheglam ingredients safe?
I used the essential Shein makeup products that I always carry with me to apply makeup to my face, and the results astounded me. I learned how recent they were and how they could defend skin from aesthetic harm.
Foundation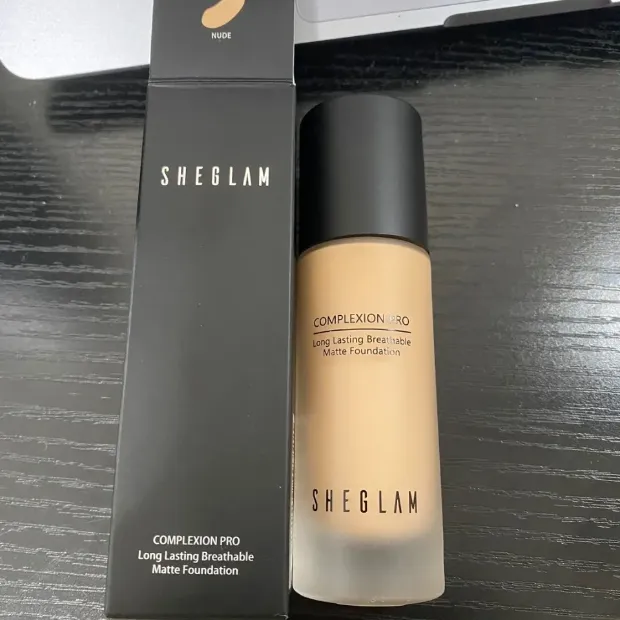 In order to look flawless, foundation is a crucial step. I applied Complexion Pro Long Lasting Breathable Matte Foundation with a beauty blender, and the oil-free foundation effortlessly glided on my face giving me a smooth, matte finish.
Additionally, it was so thin that I wondered if I was just using moisturizer.
My pores were not clogged by the foundation, which allowed my skin to breathe freely. In addition, since it has SPF, you can use this foundation without wearing additional sunscreen.
Setting Powder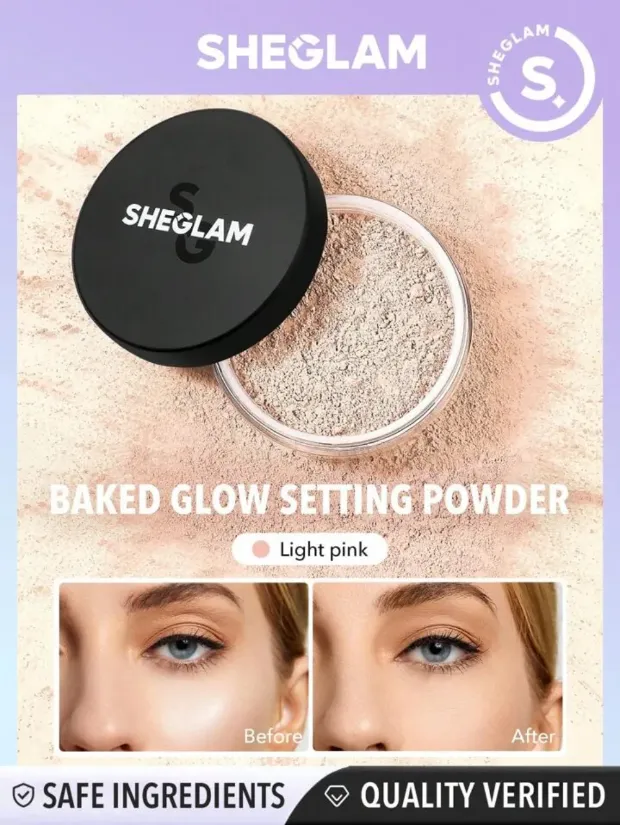 The following product I tested was Shein SheGlam Insta-ready Face & Under Eye Setting Powder Duo-BISQUE.
The setting powder's soft-to-the-touch granules quickly absorbed extra oil from my face. A velvety feel could be felt in the powder, which had no scent.
With coloring agents like iron oxide, titanium dioxide, and the appropriate pigments, it covered up my wrinkles and cakey base and gave me a sheer matte finish.
I should point out that this two-in-one setting powder contains some talc to cover the under-eye area but does not contain asbestos in the moisturizer texture on the face.
Concealer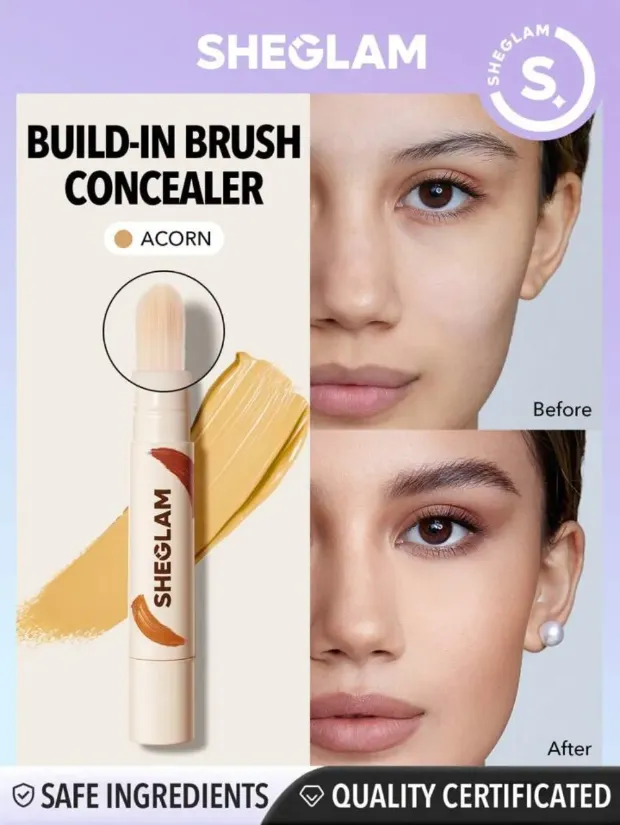 I got on a 12-hr To cover my dark spots, I use a full coverage concealer. It effectively covered up all imperfections with its thick consistency, erasing creases.
Furthermore, I didn't experience any itching after using this concealer. This concealer can be built up, making it possible to conceal acne scars with it as well.
Eyeliner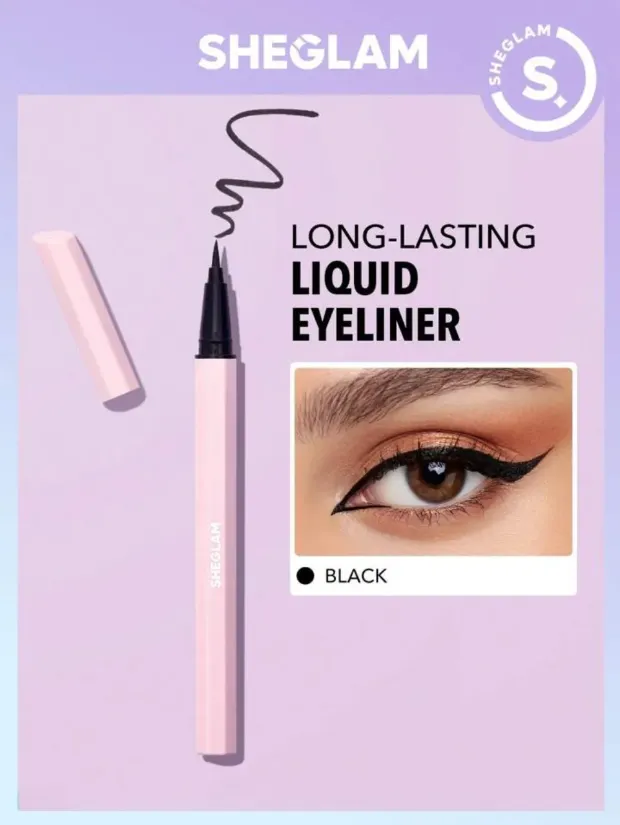 I enjoy wearing marker eyeliners, so I was thrilled to discover what I was looking for at Shein. The Eternal Beauty Liquid Eyeliner is a pen-shaped liquid eyeliner that makes my eyes more definite and decked up.
My hooded eyes had no trouble gliding through its fine tip. You can achieve long-lasting pigment due to its waterproof consistency.
Mascara
For the entire eye makeup look, mascaras, in my opinion, are a game changer. I bought Sheglam mascara to put this to the test. How did it perform? Let's talk about it.
The Max Impact Easy-Off Volumizing Mascara provided excellent volume and lengthening effect to my lashes. For my everyday wear, I fell in love with this product.
Shein mascara has no added essential oils and no fragrance.
Blush
The Color Bloom Blush Liquido from A gel-cream liquid blush is called Sheglam. I observed that after applying it, my cheeks had a natural flush, and the blush appeared radiant because of its creamy consistency.
Color Bloom Blush Liquido is alcohol-free, infused with vitamin C and has a deliberate amount of SPF, which is a good choice for skin security.
Eye Shadows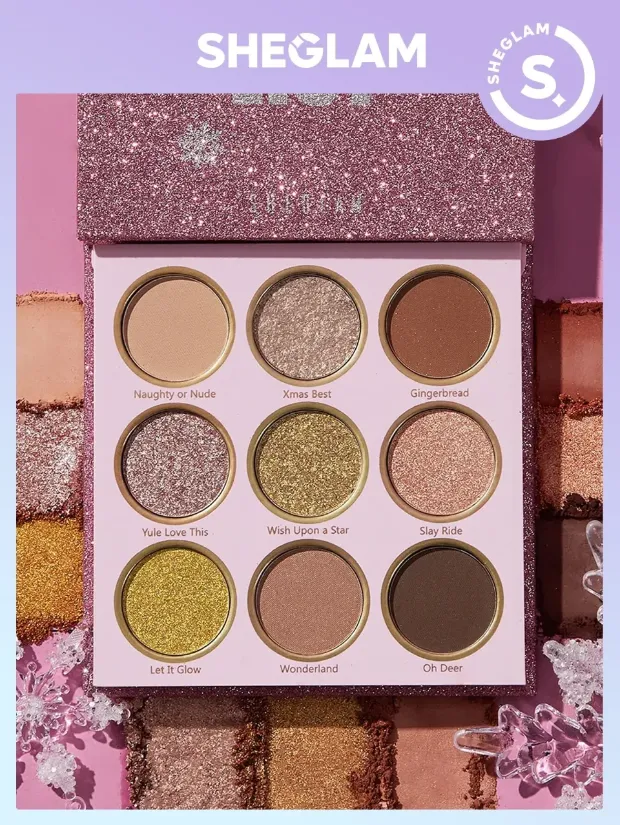 The most reviewed eye shadow palette was the Sheglam Breeze Palette, so without wasting any time, The packaging resembled a high-end palette, so I ordered it. The palette is packaged with matte, glitter, and neutral shadows.
I liked applying it with brushes; however, I was a little let down by how matte it was, but the glitters wrecked havoc on my eyes. For myself, I enjoyed it.
Lipstick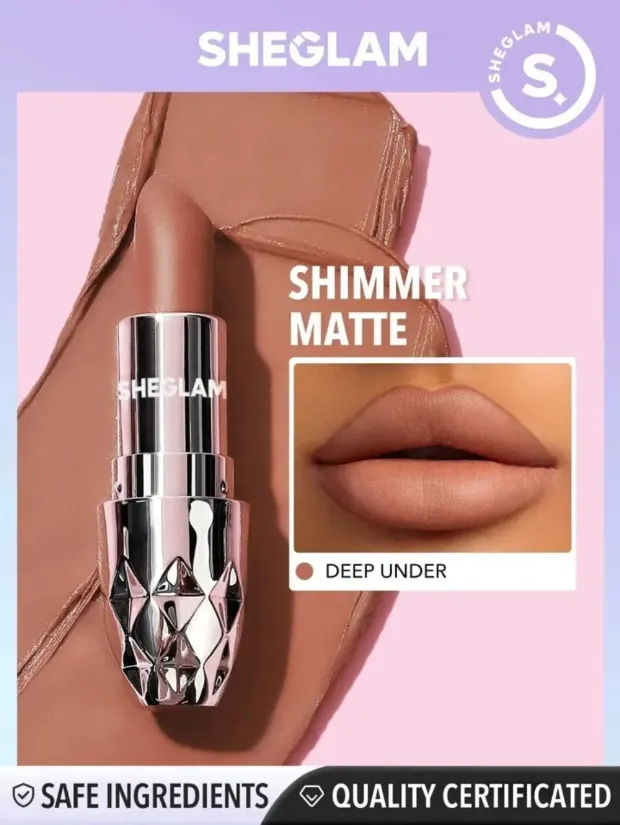 Is Shein lipstick safe? Shein offers lipsticks, tints lip creams, but I opted for Velvet Lipstick in Starlight by Sheglam.
My lips absorbed it with ease and didn't become dry after I applied it.
The lipstick had a rich, creamy texture that perfectly captured its full coverage appearance.
Things to Know About Shein Makeup Safety
Every makeup company, as we all know, takes into account the skin tone and texture preferences of its target market when producing its products.
When creating products, designers take into account the different skin tones that makeup wearers have. Let's discuss the factors that make Shein makeup safe and formulate an honest conclusion.
Cruelty-free
I must admit that Sheglam upholds this standard for its manufacturing because the company insists that it does not test its cosmetics on animals.
According to their website, cruelty-free products are secure and healthier. You can therefore draw the conclusion that Sheglam's makeup is more chemically, chemically-free, and friendly to the skin.
Non-comedogenic
Shein products don't build up a layer on the skin or close pores, allowing for proper pore breathing. The cosmetics it produces, however, have anti-clogging qualities.
You will experience a smooth finish after using Shein products, and they won't give you breakouts. In addition, it tends to absorb extra oil the same way it does mine.
Vegan
Sheglam informs its audience that no makeup product contains components derived from animals.
By avoiding vegan ingredients, Shein cosmetics prevent skin rashes and allergies. I can say that, in general, Shein products may contain ingredients that are derived from plants, such as vegetable glycerin or oils from soy and corn plants.
Talc Free
As a consistent Shein buyer, I want to highlight that Shein claims its products are 100% talc free. It means Shein pressed powders do not contain asbestos, which causes lung cancer.
Read More: Cider Vs Shein
Why Are Shein Cosmetics So Cheap?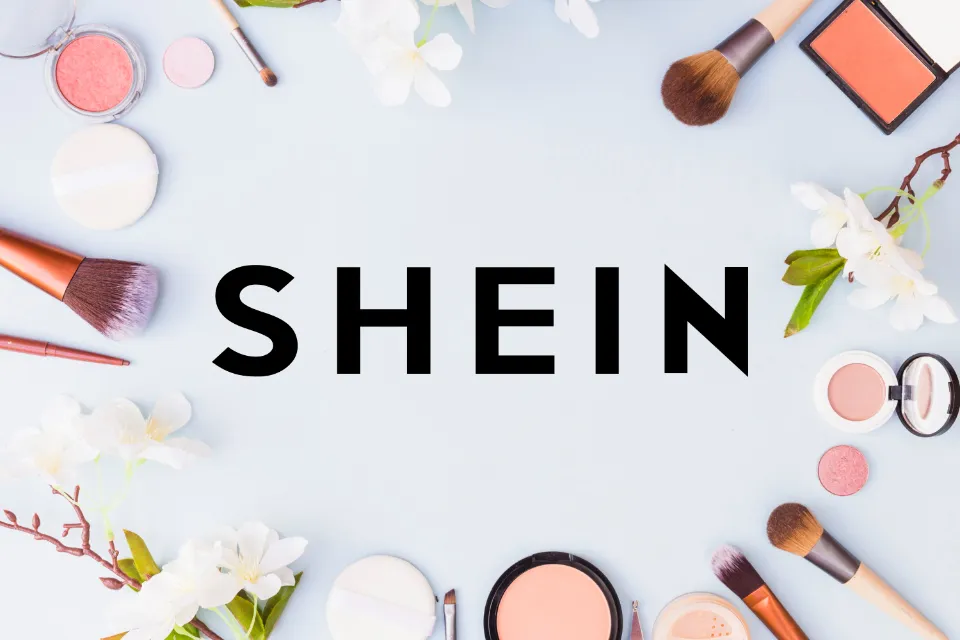 If Shein has been doing everything by the book, how is it keeping the price so low? With Shein's low pricing, the brand keeps upsetting the most important competitors in the market.
First off, China has much lower production costs than either Europe or North America. China accounts for more than 28% of the world's manufacturing output because of this.
Shein has grown into a sizable corporation, second. Therefore, its cosmetics division has the luxury of having access to the R&D innovations of its sister companies.
Manufacturing costs can be significantly reduced without sacrificing quality thanks to the enormous economies of scale that a large company can offer.
Read More: Is Shein Ethical?
Final Words: Is Shein Makeup Safe
So is Sheglam makeup safe? At the moment, the answer is yes. Shein's other ventures have caught up to it, but its cosmetics division is still standing.
There is no proof that Shein's manufacturing division for cosmetics engaged in subpar safety regulation practices.
Therefore, there is currently no justification for avoiding Shein cosmetics.
Read More: Ilia Beauty Reviews
FAQs about Is Sheglam Safe to Use
Is Shein Makeup Good for Your Skin?
Shein products, according to some, do not create a layer on the skin and do not obstruct the pores' ability to breathe.
Does Shein Makeup Cause Cancer?
There is no proof that Shein clothing or any of the specific materials used to make Shein clothing can cause cancer.
Is Shein Makeup from China?
Shein, originally named ZZKKO, was founded in China in 2008.
Does Shein Makeup Have Lead?
Many people want to know does Sheglam have lead. A 2021 investigation into Shein by Canadian Broadcasting Corporation found elevated levels of lead and phthalates.
Is Shein Makeup Cruelty Free?
All of SHEGLAM products are 100% cruelty-free!
Is Sheglam Owned by Shein?
Sheglam is a Shein beauty brand, but Shein does not control how it conducts business. For investment purposes, it is connected to Shein.
Yes, Shein products are FDA-approved and safe.