Topshop is a popular retail fashion company located in the UK. But is Topshop fast fashion?
That's right—Topshop is a fast fashion retailer. Despite all that Topshop's fast fashion empire lacked in morality, it did contribute to bringing some moral advancements to an antiquated sector of the economy.
Keep reading and find out more about Topshop.
Is Topshop Fast Fashion?
So should people consider Topshop as fast fashion brand?
Yes, it is one of the oldest fast-fashion brands. Every few days, Topshop offers its customers brand-new collections and designs.
Along with other well-known fast fashion companies like Zara, Uniqlo, H&M, Urban Outfitters, SHEIN, Boohoo, Fashion Nova, Forever 21, and Primark, Topshop is leading the fast fashion market.
Is Topshop Ethical?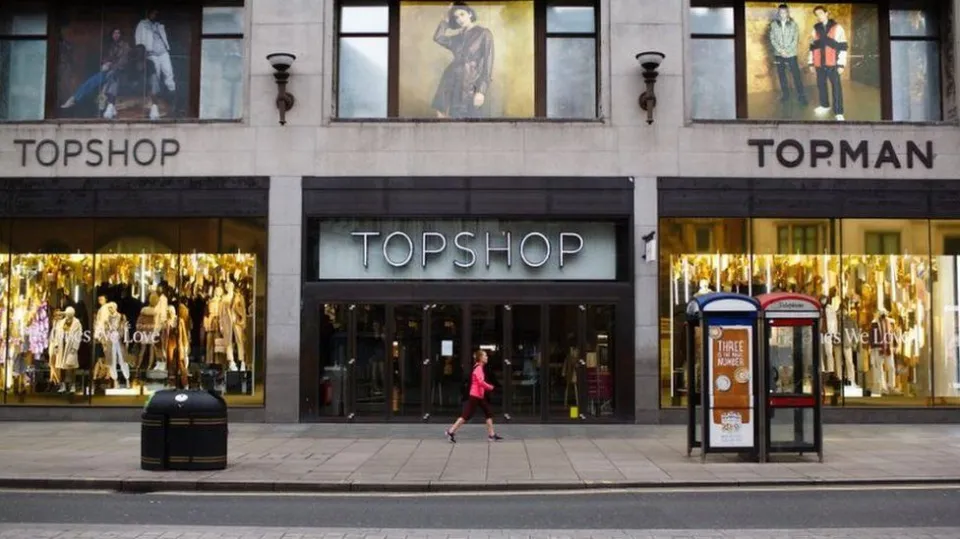 Topman and Topshop are one part of a wider agenda working towards a number of ethical trade priorities.
Topshop participated in the ACT initiative, a partnership between brands and the Global Union Federation IndustriALL, through its parent company, the Arcadia Group.
Through this agreement, Topshop and Topman acknowledged that all workers in their supply chains should be entitled to a living wage that covered their basic needs—such as food and water—as well as some extra cash without the need for overtime.
The ACT initiative (Action, Collaboration, Transformation) is the first global agreement of its kind, and it was established to bring together manufacturers, trade unions, international brands and retailers, and other parties to address the issue of living wages in the textile and apparel industries.
Also Read: Does Topshop Run Small?
Topshop Environmental Impact
Topshop has made some small efforts over the years to improve its impact on the planet, but it still has a long way to go before it can be considered an environmentally responsible brand.
The fast fashion behemoth has a significant impact on the environment because it continues to rely on the mass production of brand-new clothing despite the launch of its CONSIDERED collection and a vegan shoe collection in 2019 in an effort to reduce its impact.
Furthermore, there is no proof that it has made any significant efforts to reduce textile waste in its supply chain, nor does it seem to be protecting biodiversity.
Topshop does incorporate some lower-impact materials, but its fast fashion business model is inherently unsustainable.
By emphasizing fleeting trends over timeless designs and producing huge amounts of poorly-made clothes, it's hard to see how Topshop can become a more sustainable brand without ditching this practice.
For all these reasons, Topshop's environmental impact is "Not Good Enough".
Topshop Labor Conditions
We gave Topshop a labor rating of "Not Good Enough". There haven't been many changes, despite the fact that it now has a better score of 51–60% in the 2022 Fashion Transparency Index.
Important labor standards that support worker health, safety, and other rights are not adhered to by any part of Topshop's supply chain.
It has a modest policy to support diversity and inclusion in its direct operations and supply chain, and while it disclosed some policies to protect workers in its supply chain at the height of the COVID-19 pandemic, one major problem still persists: there is no proof that it ensures that workers are paid living wages in its supply chain.
If Topshop wants to raise this score, it needs to prioritize paying its employees a living wage.
Topshop Animal Welfare
Topshop received a score of "It's a Start" for animal welfare.
Although Topshop doesn't use down, fur, angora, exotic animal skin, or exotic animal hair in its products, it still uses leather and wool in its products without providing any information about where they are sourced from.
Sadly, it doesn't offer any proof to back up its claims despite having a policy to only purchase wool from sheep that haven't been mulesed.
Topshop has a formal policy that is in line with the Five Freedoms of animal welfare, but there aren't many clear implementation mechanisms in place, and there's no proof that it traces any animal-derived materials to the first production stage.
When the source of these materials is unknown, the welfare of both animals and workers cannot be guaranteed. Topshop could raise its rating in this category by being more forthcoming about the sources of its leather and wool, or even better, by using no materials at all that come from animals in its clothing.
Conclusion: Is Topshop Fast Fashion
We know that fast fashion brands are often not very eco-friendly and they are causing harm to our environment in one way or another.
Topshop is not going to reduce the greenhouse gas emissions produced by its own operations any time soon.
In order to lessen water pollution, it does not intend to use less water or stop using dangerous chemicals and substances. Our rivers have been contaminated by these dangerous chemicals.
Topshop still has to improve its ethical standards and sustainability plans before it can be called an eco-friendly brand.
Read More:
FAQs About Is Topshop Fast Fashion
The cosmetics available at Topshop don't use any animal products. From the very beginning to the very end of production, it does not test any of its cosmetics on animals.
The quality is just OK, you get what you pay for.
Undoubtedly, ASOS is a fast fashion retailer.