From the beginning, Zara's business strategy was to market incredibly stylish, cutting-edge clothing that drew inspiration from the collections of well-known designers. Is Zara fast fashion?
Zara certainly remains a fast fashion brand with some pretty major ethical and environmental issues.
How moral are their hiring practices? Is Zara causing environmental damage in ways we haven't even considered? Let's focus on Zara's sustainability problems.
What is Zara?
Zara is one of the most prominent multinational fashion labels that offer a vast collection of high-fashion, super-chic apparel and accessories for women, men, and children. Additionally, many people who enjoy modern interiors adore its "Home" section.
Zara has established itself as the ultimate shopping destination for fashionistas all over the world as a flagship brand owned by the Inditex Group.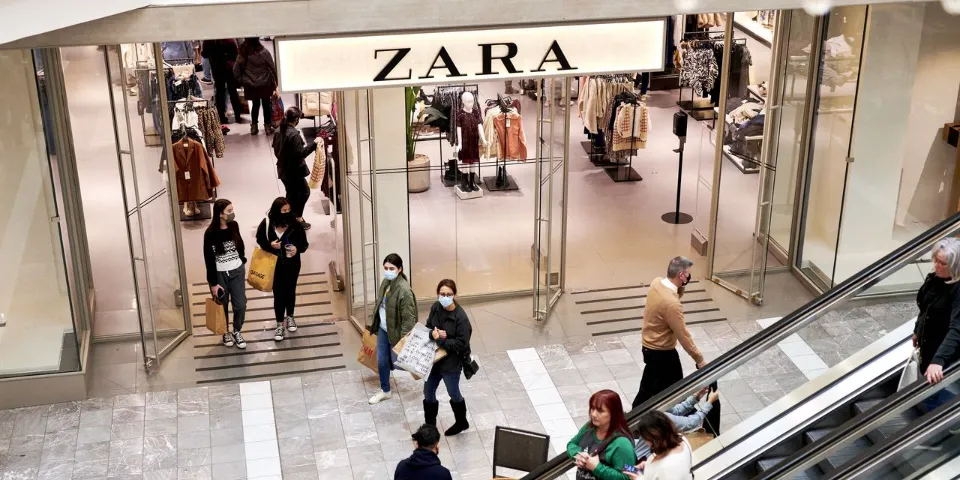 Although its categories cover all of your home's requirements, its primary market is millennial women consumers between the ages of 24 and 40 who love to follow trends and look fashionable.
12–14 collections are released by this fashion hub each year. The foundation of Zara's business strategy is the development of high-end designs that are inspired by the catwalk or celebrity culture and then transformed into finished products that are shipped to stores in 4 weeks.
Additionally, designers of the current inventory have two weeks to make changes.
Is Zara Fast Fashion?
So is Zara considered fast fashion?
Yes, Zara is a fast fashion pioneer. It is one of the venerable brands that pioneered the idea of fast fashion, which encourages consumers to buy excessive amounts of clothing in order to keep up with passing fashions.
Zara has always operated under the same business philosophy as fast fashion companies, which sell their products at low prices to consumers.
Each piece is duplicated by its designers who work in the HQ after being inspired by runway looks or current fashion trends.
At Zara's factories, fabrics are always kept in large quantities, so all that is required of the garment makers is to quickly sew up the designs and send them to stores for sale.
Related Reading:
Why is Zara Considered Fast Fashion?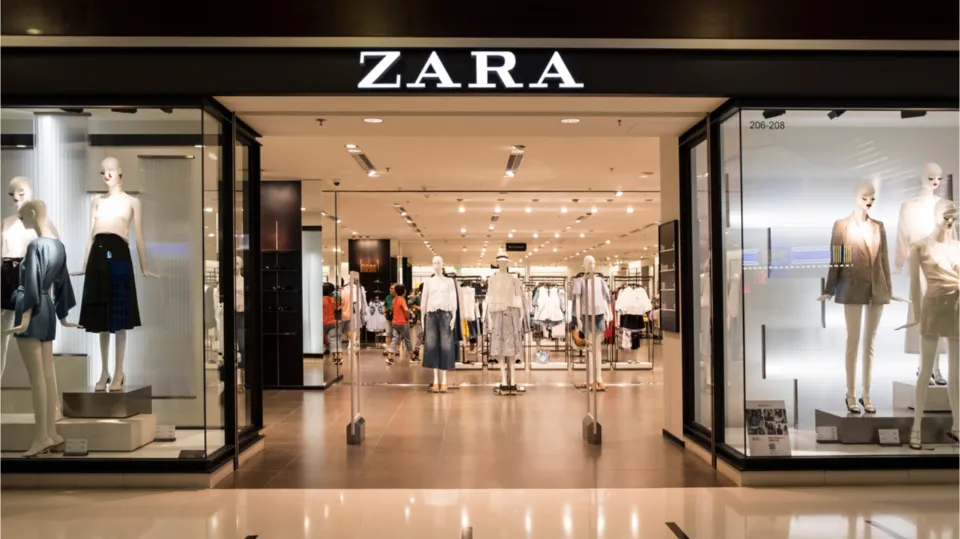 Zara is the reason why the term "fashion fashion" exists today. The phrase "fast fashion" was first coined when Early in the 1990s, Zara opened its doors in New York.
The New York Times coined the phrase to describe Zara's objective of completing a garment's lifecycle from conception to retail sale in less than 15 days.
What is their mission statement? "provide customers with what they require quickly and more efficiently than anyone else."
Currently, the fast fashion company produces over 450 million items annually and 500 new designs every week. Zara became one of the biggest retailers in the fast fashion industry thanks to this exact quick turnaround.
Also Read: Is Zara Expensive?
Is Zara Ethical?
No, Zara is not ethical. It has a code of conduct that is intended for its manufacturers and suppliers and is written to follow ethical standards.
By adhering to these guidelines, the brand can be sure that it opposes child labor and forced labor and supports fair pay and secure working conditions.
But regrettably, there have always been debates over the use of forced labor in sweatshops where workers were allegedly treated like slaves.
Does Zara Use Child Labor?
Yes, Zara has been linked to multiple allegations by the media about using child labor in its factories in Turkey, Argentina, and Brazil.
Inhumane living and working conditions were discovered for underage workers in these factories. In essence, the children in this group are undocumented immigrants or refugees.
Therefore, it is tempting for uncertified factories to make some extra money by exploiting them for just pennies and a place to live.
Zara denied these accusations by saying that they were unaware of such practices being held by their partner factories and immediately worked on cutting ties with these production units.
The reason why it isn't taking its Code of Conduct seriously and fixing its entire supply chain is a mystery, though, as one of the top fashion retailers and a huge revenue generator.
Zara Animal Welfare Policy
Zara uses wool, leather, down, and exotic animal hair, but their Fur, angora, and animal testing are all prohibited in clothing produced under the Animal Welfare Policy.
Unfortunately, Zara does not provide any proof that any animal products are used from the beginning of production.
You Might Also Like:
Is Zara Sustainable?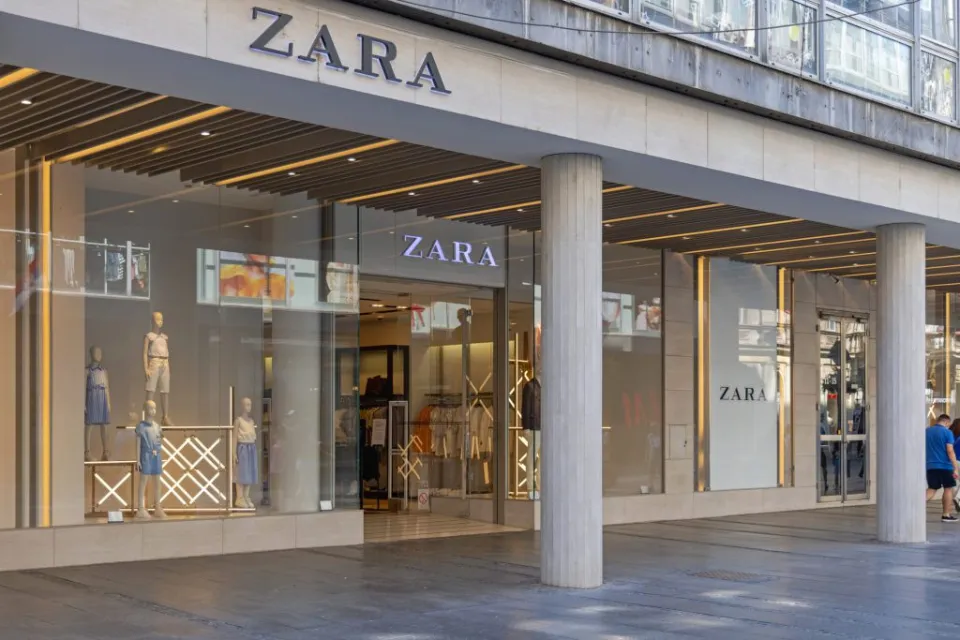 Under the slogan "Working towards sustainability," Zara recently posted a sustainability manifesto on its website.'
This manifesto highlights what work Zara has been putting in to become more sustainable in 2020, including:
The proportion of goods with the Join Life label exceeded 35% of the total, exceeding the year's initial goal of 25%. These clothes are created using techniques and supplies that lessen Zara's environmental impact, like organic cotton, TENCEL®, or recycled polyester.
100% in-store clothing collection. To give used clothing a second chance at life, Zara is working on a clothing collection program. The clothes collected are donated to nonprofit organizations that assist in the reuse or recycling of the clothing.
100% eco-efficient stores. With systems that enable us to match water and energy consumption to the actual needs of the store, Zara's retail operations are "adapted to reduce our environmental impact."'
100% training in circular design. All design teams have gone through specialized training programs on raw materials and procedures that aid in the promotion of textile recycling as part of Zara's commitment to the Global Fashion Agenda.
The dedication of CanopyStyle to preserving the rainforest. In order to use fibers like modal and viscose that don't endanger endangered forests, Zara claims to have worked with suppliers on the necessary steps. This dedication is consistent with CanopyStyle, an initiative created by the non-profit organization Canopy that aims to protect forests and of which INDITEX is a founding member.
Is Zara the Same as Shein?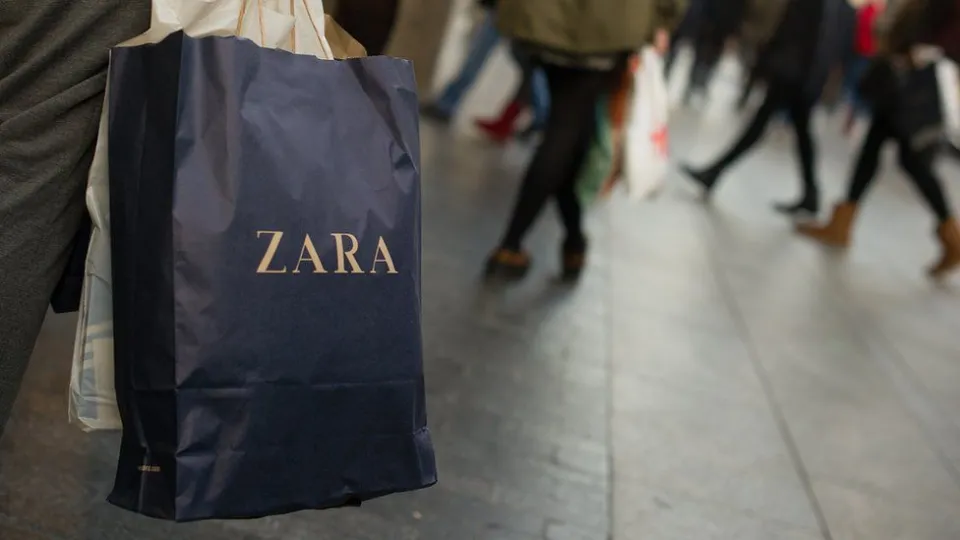 People became aware of Shein's plethora of designs that can be used as Zara knockoffs last year. But people compare the two fast fashion brands on more grounds than just their designs.
Zara's efforts to be environmentally friendly and sustainably produced are currently insufficient, according to the sustainable fashion index Good On You. But compared to Shein, Zara has taken steps in creating good supply chain management through their program for closing The Loop.
Shein also received the worst possible rating from Good On You ever—avoid at all costs.
Read More: Is Zara Good Quality?
Conclusion: is Zara Fast Fashion
The fast fashion industry is wreaking havoc on the entire planet. And Zara isn't the only fast fashion brand around that is contributing to this destruction.
True, as the parent company for all of its labels, the Inditex Group is making efforts to improve its ethical and sustainable practices.
Although there is still a long way to go, Zara is striving to be more ethical and sustainable, like many high-street clothing companies.
Read More: Where Are Zara Clothes Made?
FAQs
Yes, high-quality clothing has a long lifespan.
In the unsustainable fast fashion industry, Uniqlo is still very much a player.
Yes, Aritzia is fast fashion.