Are you interested in the Nike Blazer Mid 77? It is perfect for a lifting shoe, a streetwear shoe, or even a basketball sneaker. This Nike Blazer review will analyze its pros & cons and help you decide whether it is worth buying.
Even though this classic shoe has been around for more than 50 years, it continues to rank among the most widely used high-top sneakers.
Keep reading, here is everything you need to know about Nike Blazer.
What Are Nike Blazers? About Nike Blazer Sneaker History
The Nike Blazer is one of the oldest sneakers in Nike's history.
The Blazer began life in 1973 as a basketball shoe worn by players like George Gervin. Since then, it has been modified into a well-liked sneaker for everyday wear and even for skateboarding.
This mid-cut silhouette, praised for its simplicity, has been featured in some of the best collaborations in history.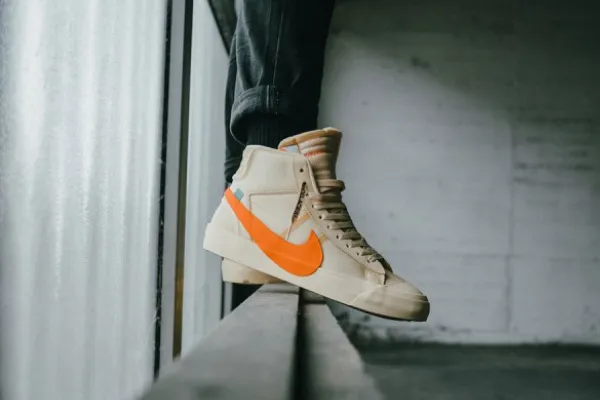 Nike Blazer Pros & Cons
Here are the pros and cons of Nike Blazers.
Are Nike Blazers Supportive?
What you intend to use Nike Blazer for will determine whether it is supportive.
Nike Blazers were designed to be basketball shoes, but I wouldn't wear them for that anymore because they don't provide enough arch support.
They are fairly supportive of a shoe with a vulcanized rubber sole when lifting weights, in my opinion. The same goes for the many skaters I know who wear and adore them. Contrary to popular belief, they are really much more helpful.
Without a doubt, they won't provide the same level of support as the Nike SB or Nike Air Max, but they still do the job.
You Might Also Like:
Are Nike Blazers Comfortable?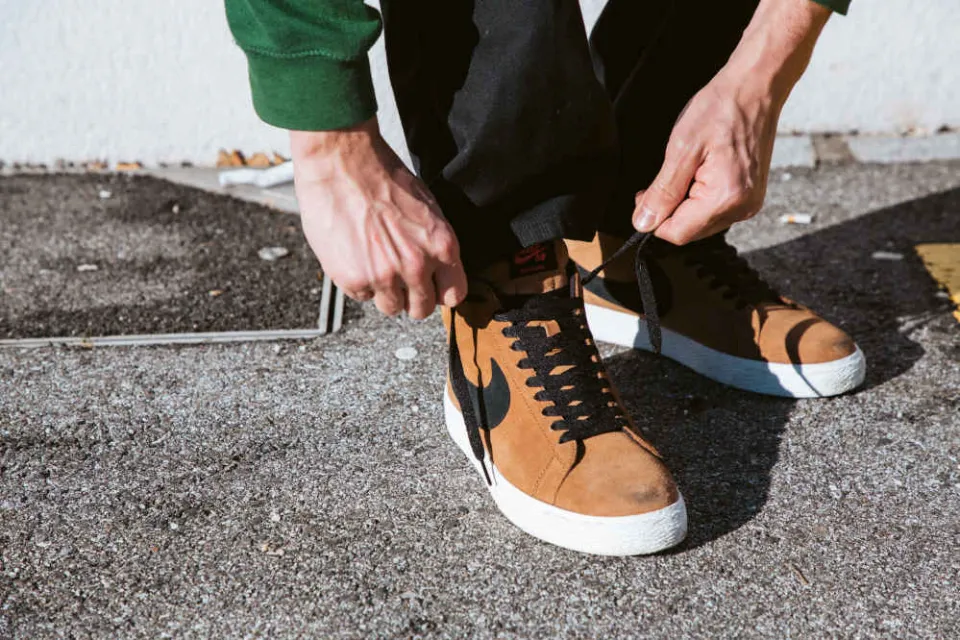 Our Nike Blazer review found these stylish shoes actually pretty comfortable. When I go to the gym, I personally use a pair of Nike Blazers as my lifting shoes. Even though it took me a week or two to really break them in, I now find them to be incredibly comfortable.
I am not aware that I am wearing such flat soles, not even if I choose to run on the treadmill or engage in any other form of cardio. They are unquestionably more comfortable than any Adidas or New Balance sneakers I've worn in the past.
Also Read: How to Lace Nike Blazers?
Are Nike Blazers Still in Style 2023?
Some trainers have already secured a spot in the sneaker hall of fame.
While the majority of these looks are limited-edition collaborations that signaled a shift in fashion, there are a few general-release models that have VIP access to the hall of fame's permanent collection. One such model is the Nike Blazer.
So are Nike Blazers popular 2023?
We would say Nike Blazers are still popular in 2023. They are a stylish and versatile shoe style that looks great with both formal and casual clothing.
Why Are Nike Blazers So Popular?
So you may wonder why are Nike Blazers popular.
You can totally rock them around the neighborhood with sweats or wear them to the gym because they are so adaptable.
Plus, they encompass that "vintage sneaker" look into literally any Nike Blazers outfit you decide to wear – leggings, shorts, jeans, you name it.
Are Nike Blazers Worth It?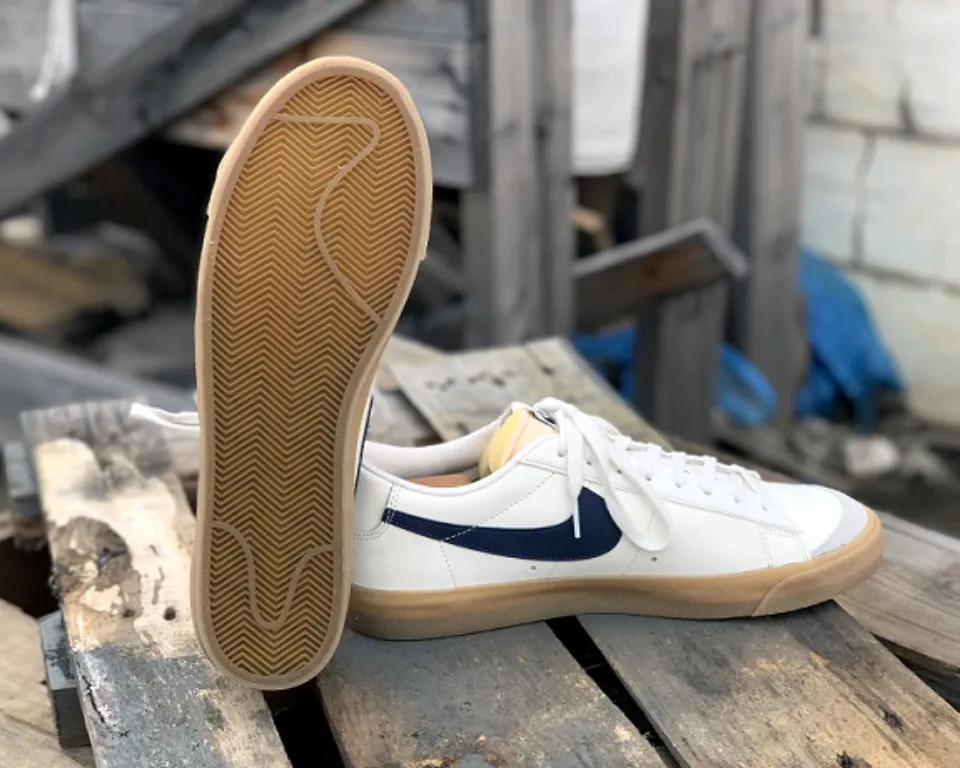 In short, yes the Nike Blazers are worth it.
It is difficult to find a shoe that is well-liked, functional, and fashionable in the current sneaker market and costs less than $100.
These retro-styled shoes are great for everyday wear because they are simple to clean.
Read More:
Where to Buy Nike Blazers?
Amazon is where you can purchase a pair of Nike Blazers. Check out Footlocker, Champs, or the Nike store if you prefer to try them on there.
True to size, the Nike Blazers fit. However, if you have a wider foot because of their narrow design, think about going up a size.
Final Words on Nike Blazer Review
The Nike Blazers are iconic shoes that are a big part of sneaker history. It has been amazing to see how popular the Nike Blazers have become since they have recently returned to fashion.
It goes without saying that the Nike Blazers have a distinctive retro look. It's no surprise that the Nike Blazer is so well-liked given how popular retro looks are right now.
The Nike Blazer is stylish and comfortable, have a try now!
FAQs About Nike Blazer Reviews
How Much Are Nike Blazers Worth?
In general, Nike Blazers range in price from $90 to $120, depending on the style and size. Discounts and sales may cause prices to change.
Are Nike Blazers Comfortable to Walk In?
They are cozy enough to wear sneakers.
Should Nike Blazers Be Tight Or Loose?
Are Nike Blazer Mid 77 Comfortable?
Overall, the Nike Blazer Mid 77 Vintage is a decent shoe for daily use and exercise.
Are Nike Blazers Real Leather?
The upper part of the Nike Blazers is typically made of real leather.