A well-known shampoo brand called Odele made its debut in 2020. Are their products actually more efficient than shampoo from a drugstore? This Odele Shampoo Review will demonstrate whether or not the hype surrounding it is justified.
As we examine each ingredient in Odele's most well-liked shampoos, we'll address all of these queries and more in this article.
Discover our opinions and whether you should buy this brand by continuing to read.
What is Odele?
Odele is a beauty brand that focuses on shampoo, conditioners, and body wash products. Odele takes pride in never using parabens, sulfates, or any kind of synthetic fragrance.
An American company based in Minnesota that is run entirely by women. Frustrated by the abundance of expensive women's shampoos, they developed their philosophy. Odele was created because they needed a product with broad appeal.
Pros of Odele Shampoo
To begin with, Odele is synthetic fragrance-free, vegan, and tested on skin by dermatologists.
Odele Shampoo is also:
Safe for color-treated hair
Has no harmful chemicals
Gentle on any hair type
Defines and moisturizes curls
Clarifying and smoothing
Cons of Odele Shampoo
It isn't very hydrating
It's better suited for oily hair than dry hair
Odele Shampoo Review
We are now ready to show you every detail about Odele Shampoo so that it will be easier for you to pick your best choice.
I've listed a few of their most popular shampoos below to see what consumers think of them. Having said that, let's begin this review.
1. Odele Clarifying Shampoo Review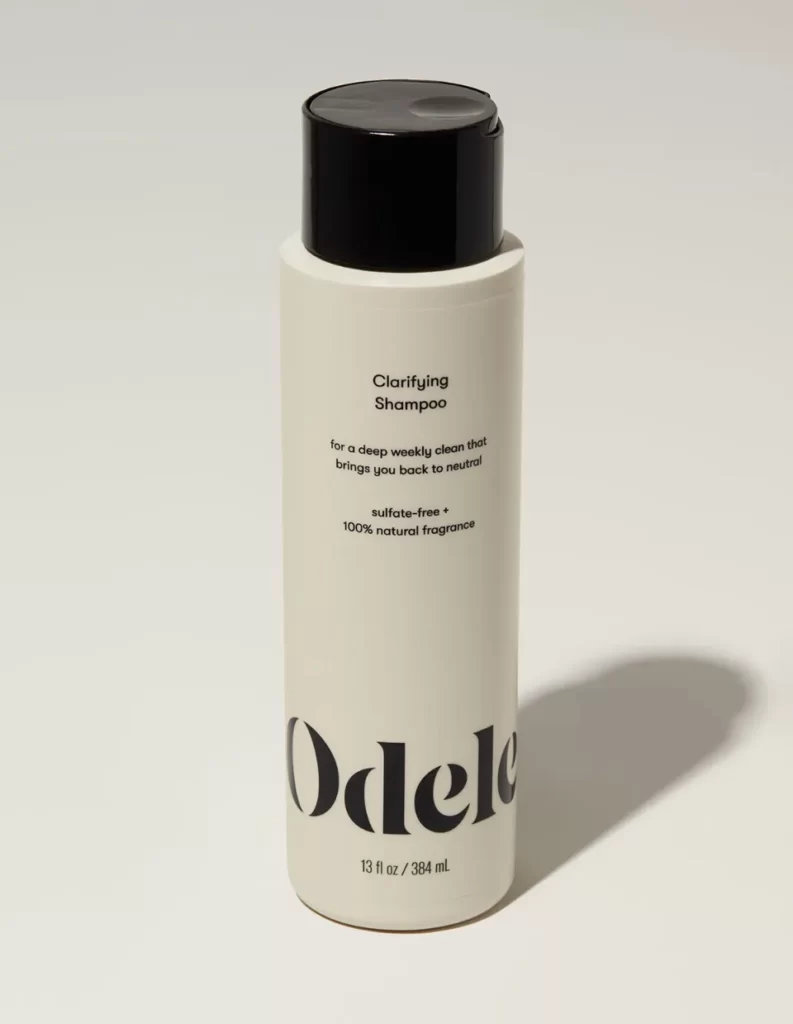 If your hair becomes heavily soiled or covered in product, you should use a clarifying shampoo.
A sulfate-free lathering shampoo like Odele's Clarifying Shampoo is perfect for removing product residue while deep cleaning the hair without removing its natural oils. Suitable for all types of hair.
This is, I think, the item in this line that I like best. Before I started using this, my scalp was always so filthy.
No matter how thoroughly I cleaned my hair with my old shampoo, there was always so much buildup on my scalp and my hair felt thick and oily. But now it's completely gone, and my hair is noticeably lighter.
However, contrary to what the unfavorable reviews claim. The long, straight hair of several customers has allegedly been left feeling quite dry and with a slight stinging sensation on the scalp.
It will function the first time; it will be springy and light. However, the damage caused by times 2-3 cannot be undone.
Another client confided in me that they were shedding their hair in bunches. A 4.1 out of 5 star rating was given to the Odele clarifying shampoo.
It means 74% of people recommend it, and the rest don't find this shampoo suitable for them.
2. Odele Smoothing Shampoo Review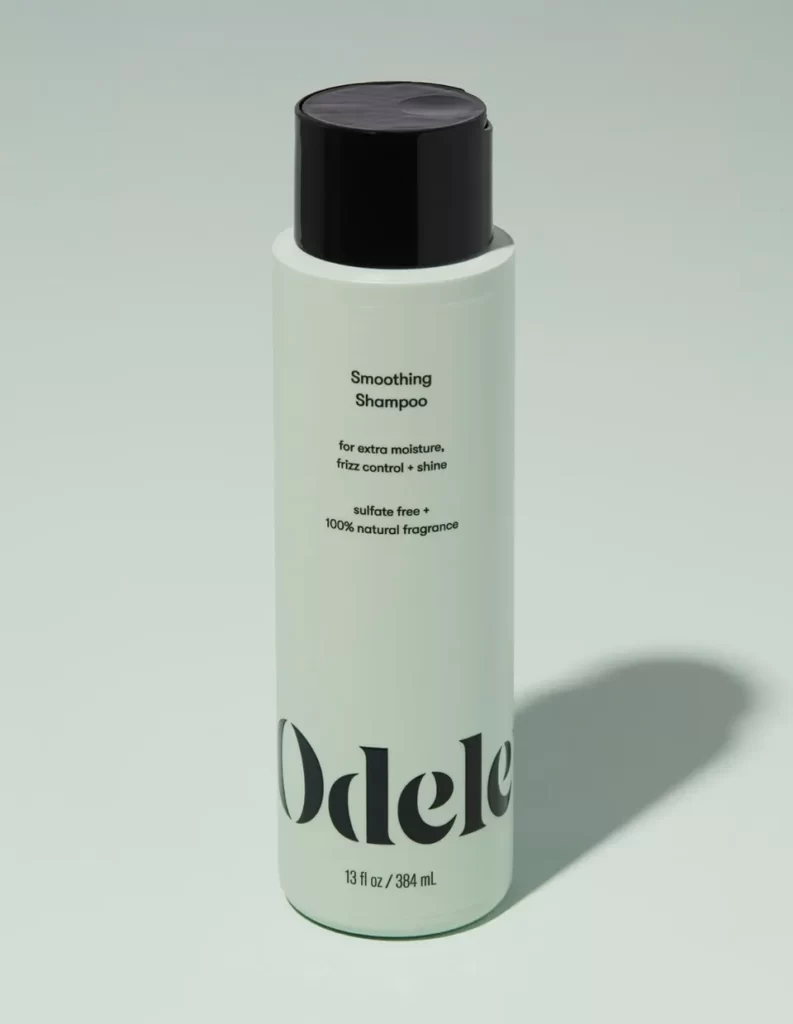 The Smoothing Collection is ideal for people who struggle to manage frizz.
The shampoo adds luster and improves manageability on damaged or dry, medium to coarse and fine hair.
The shampoo Odele smoothing is abundant in amino acids. Avoid using this product if you have oily scalp.
Odele smoothing shampoo has received a variety of opinions. Consumers who are happy with this product state that "she has slightly wavy hair and lives in a dry area.
Her goals were to reduce frizz and increase shine. For her, the shampoo works incredibly well. It's smooth, soft, and shining when dry with heat".
Another satisfied consumer pinned,
"My hair is long, curly with waves, and frizzy. The smoothing shampoo makes my hair light and shiny without making it super tight, and my curly hair has appeared healthier over time".
But some consumers are not very happy with the results. Many reported that "After using this, hair doesn't feel clean. It's oily, and they observed that the hair has thinned down and fallen out.
Another consumer complained, "It didn't froth up at all in my hair, leading me to feel it wasn't washing anything.
My hair felt tacky from it.". Because it stiffens and tangles hair, this shampoo is not recommended for people who are sensitive to proteins.
Odele smoothing shampoo received a 4-star out of 5. This means that only 60% of people advise using this shampoo, making it an inappropriate purchase for the remaining 40%.
3. Odele Volumizing Shampoo Review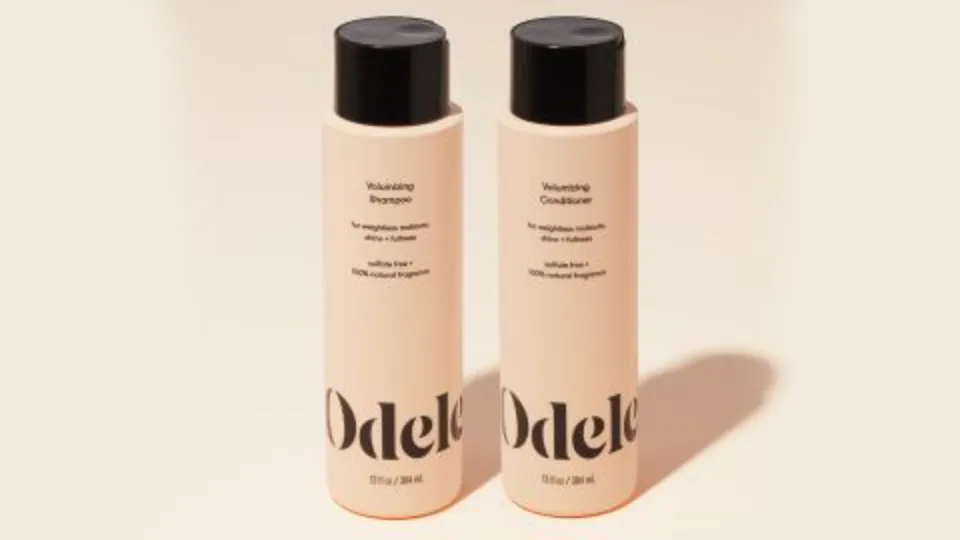 With this salon-grade shampoo's weightless formula that increases volume, moisture, shine, and fullness, you can give your hair the appearance and feel of thickness.
Thanks to amino acids that strengthen hair from root to tip, this shampoo cleanses, hydrates, and nourishes hair without weighing it down.
I had been personally using this shampoo to give my long, thin hairs some volume, and trust me, "it works wonders" It's unusual for my fine, thick hair to be shiny, healthy-looking, and full of volume.
To second my opinion, lots of consumers agreed that " not only does it give volume to sleek straight strands, but Additionally, it is light and does not irritate the scalp. The shampoo has a pleasant scent and is simple to rinse".
Well, just because Odele volumizing shampoo worked for me and a select few people doesn't necessarily mean it will work the same way for everyone.
However, based on the negative feedback, it appears to be extremely oily and lifeless. It's difficult to work the shampoo into your hair or all the way down to the scalp because it doesn't lather well.
I experienced more hair loss than usual, and it dried out my hair. The shampoo has a weak scent and does not leave your hair smelling clean after use.
Odele volumizing shampoo received a 3.8 star out of 5. Only 56% of people, then, say they would advise others to use this shampoo, and the remaining 42% seem dissatisfied.
Are Odele Shampoos Worth Buying?
Overall, I was pleasantly surprised by Odele's Shampoo collection. I believe that because they are a cruelty-free company, they produce excellent, useful vegan-friendly products at great prices.
If Odele shampoos work for you, that's great; if not, that's okay too. These shampoos don't have to work for everyone in the same way, in my opinion.
When we look at the ratings, it might seem like Odele shampoos attracted a lot of positive attention from customers.
Final Verdict on Odele Shampoo Review
In conclusion, we consider Odele Clarifying Shampoo to be potentially effective for improving hair quality given that it contains some research-backed ingredients that can improve scalp health.
Since the product contains a number of dubious additives, we are unable to identify any ingredients that specifically enhance hair quality and are therefore unable to recommend it.
Overall, it is obvious that not everyone will find Odele Beauty's products to be a great fit. As a result, it is always preferable to try a product before making a choice.
Read More:
FAQs about Odele Shampoo Review
Mothers Lindsay Holden, Britta Chatterjee, and Shannon Kearney run and own Odele in Minneapolis, Minnesota.
What is Odele Shampoo Good For?
If you prefer products with natural ingredients, then Odele Shampoo is a great option. Odele Volumizing Shampoo is good for people who have oily hair rather than dry. Additionally, they have more formulations that are appropriate for various hair types.
Is Odele Good for Thin Hair?
All hair types, including coarse, thin, and damaged hair, respond beautifully to this shampoo.
What Does Odele Smell Like?
Cucumber, oak moss, and ylang-ylang are the main ingredients of the Odele volumizing shampoo. The ylang-ylang adds floral notes while the cucumber and oak moss give it a fresh, green scent. It has a lovely, delightful, and somewhat exotic scent!