Have you heard of Sofwave? Here are our honest Sofwave reviews of this new collagen-stimulating technology.
Sofwave is a new and award-winning non-invasive treatment that revitalizes skin through the stimulation of new collagen and elastin production.
Does it actually work though? A try might be in order. Continue reading to learn more about Sofwave.
What is Sofwave Exactly?
Sofwave is the latest technology to revitalize the skin through innovative stimulation of the production of new collagen.
Sofwave's FDA-approved Synchronous Ultrasound Parallel Beam Technology lifts the eyebrow, submental area, neck, and reduces fine lines and wrinkles."
To put it another way, Sofwave is a non-invasive method for enhancing your skin's natural collagen production.
In order to rejuvenate collagen fibers, the Sofwave treatment delivers Synchronous Ultrasound Parallel Beam SUPERB technology or ultrasound energy to the exact depth in the skin dermis. It is perfect as a skin-lifting treatment as a result.
What Does Softwave Involve?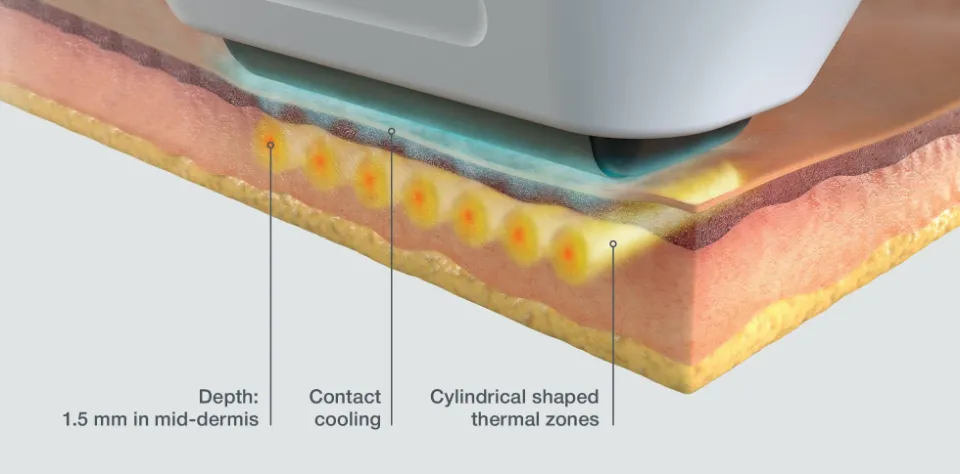 The face is first covered in a potent numbing cream, which on me caused some redness but did its job well.
Without it, the ultrasound would be excruciatingly painful. The Softwave machine's handheld device is then used to apply grid-like patterns to the skin after it has become numb. Each segment is heated to a high peak in turn.
The device would beep and be moved to a new area of skin, but just as a strong sting started to overwhelm, it would stop.
Although there may be some areas that feel slightly sore, patients typically find the 30- to 45-minute experience comfortable.
Sofwave Pros & Cons
There are numerous minimally invasive cosmetic procedures. So here are some Sofwave pros and cons to consider.
How Many Sofwave Treatments Are Needed?
Although some people can make the results last a little longer, you can anticipate great results with yearly treatments.
When it comes to timing, there isn't really a set rule, but there are a few guidelines that can be followed to promote the best outcomes.
Younger, firmer skin can likely handle less frequent treatments, whereas older, saggier skin may benefit from an additional treatment or shorter intervals between maintenance treatments. But that's life, right?
How Long Does Sofwave Last?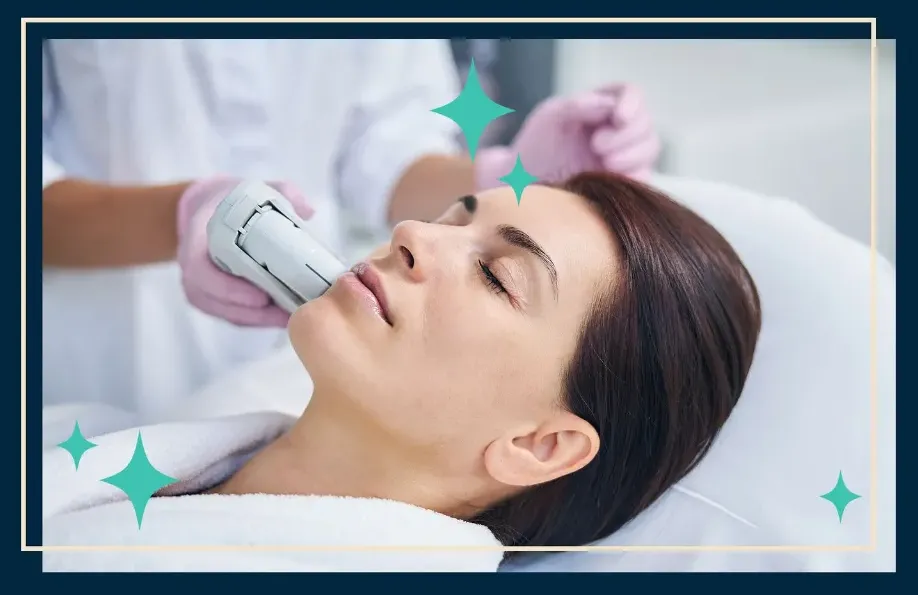 The results of a Sofwave treatment should last about a year, maybe longer.
However, regular maintenance procedures will maintain the facial and neck skin's tightness, firmness, and youthful appearance.
How Much Does Sofwave Cost?
The cost of a Sofwave treatment can vary based on geographic location, and from clinic to clinic. Before beginning treatment, you should go over the specific cost with your doctor.
If you are wondering about Sofwave cost, please speak directly to your provider. Depending on the areas you want to have treated, the price for this anti-aging face treatment varies.
The cost will depend on whether you want just your jawline, your entire face, or just your face and neck.
The good news is that the majority of patients only require one Sofwave treatment to experience improved or significantly improved results, so you can take that into account when setting your prices.
Real Customer Reviews on Sofwave Products
We can see most reviews are positive:
"My first treatment for the Sofwave procedure at Ultra Body Sculpt was quick, easy, and professional. The Sofwave is the newest ultrasound technology so I was super excited to check this out."
"I had Sofwave about 3 weeks ago and am already seeing results, especially in my brow area. I just did my face – no neck. This seems like the perfect treatment for someone in their mid-to-late 30s/early 40s who wants a little pick-me-up without the risks of ultherapy and other similar."
"I got a browlift done and within less than 1 week I can see a discernable difference in the eyelids and brow height, and it only improves over the next few months. I'm very impressed. "
But there are also some negative comments, some customers complained that the process is too painful:
"This procedure seems to get amazing results, but it is definitely painful. I had full face numbing cream but the pain was still pretty significant!"
"I thought I had a high pain tolerance but oh my God this treatment was absolutely brutal! Not even sure the word brutal does it justice…no words. I had numbing cream, nerve blockers, and nitrous. Hands down would never do it again."
Final Words on Sofwave Reviews
Sofwave reduces the appearance of facial lines and wrinkles and gives a lifting effect to the face, eyebrows and neck in just one treatment.
The condition of your skin will improve for months without the need for additional appointments!
So if you are concerned about the appearance of wrinkles and looking to treat yourself to a no-needle, no-blade solution, Sofwave's unique technology may be just the answer.
If you are looking for more skin care product reviews, keep reading:
FAQs About Sofwave Reviews
Are There Any Sofwave Side Effects?
Alterations in skin pigmentation, ulceration/erosion, and/or bruising are other possible negative effects.
How Many Sessions Does Sofwave Have?
Most Sofwave patients only require one treatment to notice a significant improvement. However, you might require an additional session or more if you have deeper wrinkles or moderate sagging.
Is Sofwave as Effective as Ultherapy?
Although Sofwave only lifts and tightens the eyebrow and submentum, it has FDA clearance for more superficial skin work. This indicates that it has the same level of safety and efficacy as Ultherapy.