If you're looking for stores like Oh Polly that are equally glamorous, these stores and brands like Oh Polly are perfect for you!
Oh Polly has been a brand on our radar for the longest time. Their emphasis on striking and brilliant designs that are difficult to ignore has caused them to make a big splash.
Oh Polly isn't for everyone, despite the fact that their cuts can be flattering and their materials are excellent.
To help you find dresses, skirts, tops, and other clothing items at comparable or lower prices, we've carefully chosen to share some of the best shops like Oh Polly in this post.
For more information about Oh Polly, please read our guide on Oh Polly Reviews.
14 Stores Like Oh Polly 2023
Here are the 14 best brands like Oh Polly.
ASOS
Oh Polly does not directly compete with ASOS. However, there are valid justifications for including ASOS on this list.
The newest styles from more than 850 brands are available at ASOS, a top online clothing retailer for young women. AND, many of them (e.g. Billabong, Free People, and AllSaints are excellent substitutes for Oh Polly.
Related Reading:
Club L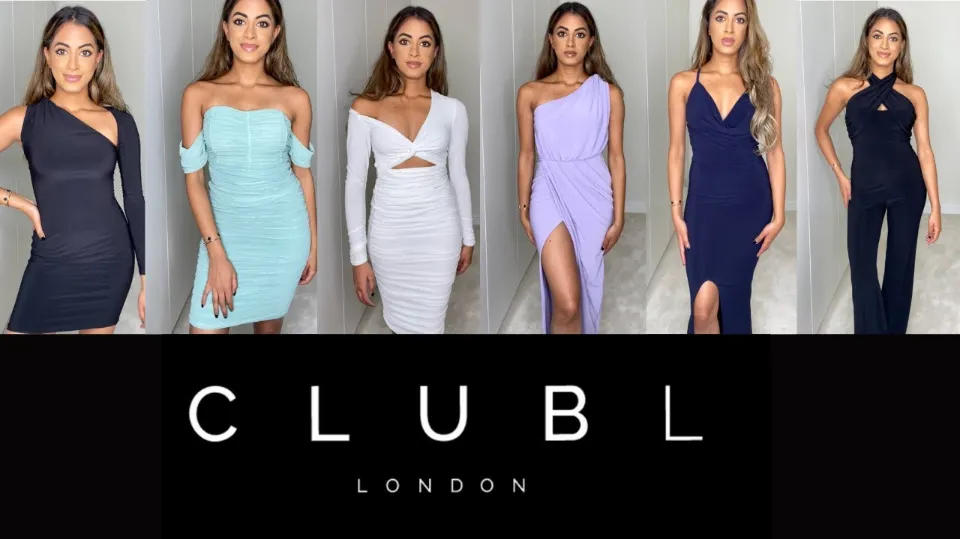 If you're looking for truly stunning dresses, you have to take a look at Club L's collections.
None of their items are uninteresting or predictable, ranging from elegant party dresses to chic wedding guest attire.
Beginning Boutique
If you're looking for something more preppy, like beach-appropriate dresses, tops, and skirts, Beginning Boutique is the way to go.
Their primary line is similar to Oh Polly's in terms of bust cuts and hip curves, but it emphasizes pastels and solid colors and has a slightly less glam aesthetic.
Some of their best fits place more emphasis on the contrast between loud, vibrant tops and somber bottoms. They also offer a festival outfit lineup that echoes the 90s with grunge rock glam.
With bottoms and shoes that amp up the glam with contemporary twists, they turn this cozy and loose focus.
Please check our guide on Beginning Boutique Review for more information.
Meshki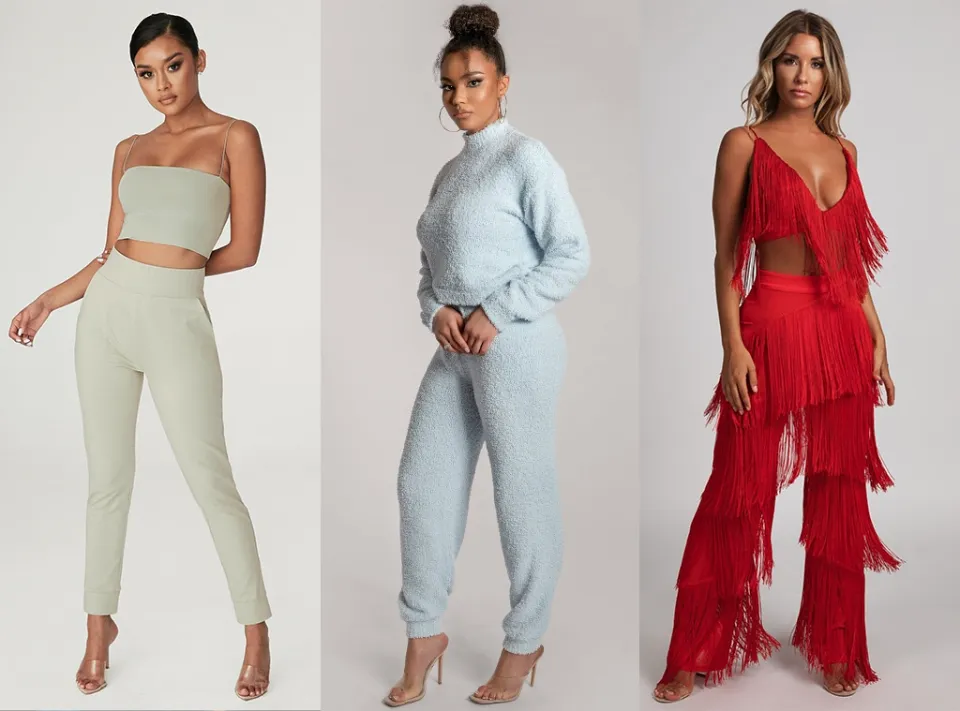 Meshki sets itself apart from this list by being one of the more bold brands. To make an elegant contrast, they concentrate on darker hues, dull pastels, and a dash of brighter whites.
But don't be deceived; despite not looking too preppy or glamorous, their cuts and shapes are dramatic and flattering.
They enjoy paying attention to lineup sets as well. Their Co-Ord sets emphasize cozier attire, lots of oversized sweaters, and draping materials with a sweater-knit feel.
However, we're partial to their beautiful party dresses that incorporate feminine designs, bold colors and interesting cuts.
Hello Molly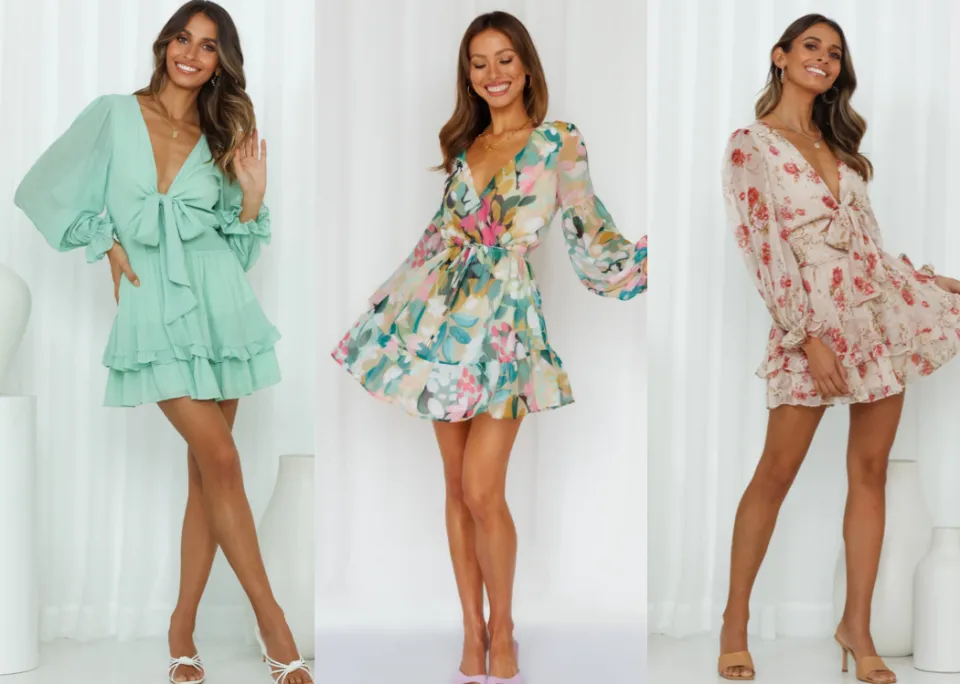 If you're looking for something more playful, Hello Molly might be in your bag. They put a lot of emphasis on vivid hues like pink and blue with touches of white and black to make everything pop. They also enjoy wearing sundresses and skirts with flowing floral prints.
Their clothing is lovely to wear for a beach picnic or just shopping at outdoor malls because it has a beachy Californian and Florida vibe.
They are also one of the few companies on this list, similar to Oh Polly, that specializes in gorgeous rompers that are incredibly simple to wear.
PrettyLittleThing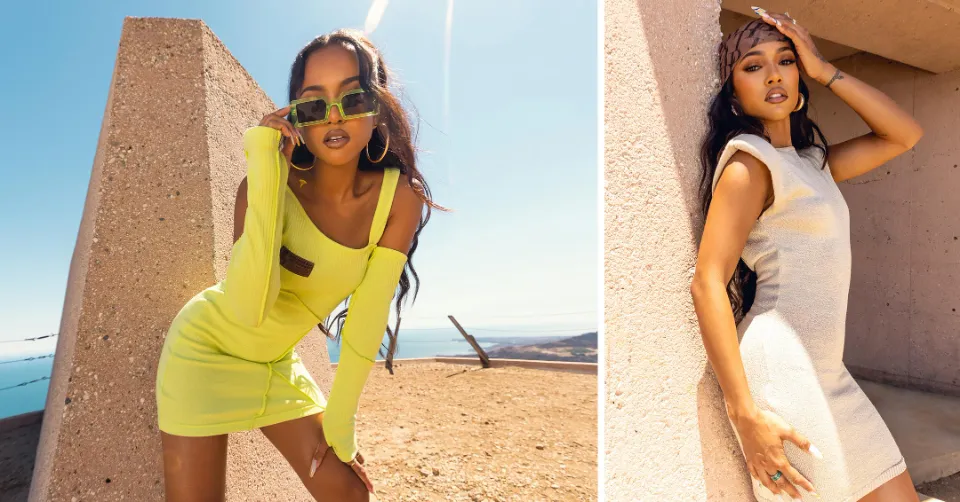 PrettyLittleThing, or sometimes called PLT, which has a similar focus on variety selling to Oh Polly with their cuts but a wider range of styles to choose from, is focused on this.
They make use of lovely natural textures and patterns while also being bold enough to use more striking designs.
Additionally, they have designated lines for pregnant women and those with petite or tall builds. With dresses starting at $12, PLT is unquestionably the most cost-effective of all the retailers like Oh Polly on this list.
Superdown
Superdown is a brand that loves the colorful and vibrant world of pop and glamour. If you're a fan of bubbly party outfits that have an air of LA glamour, Superdown is the perfect brand to head to.
Superdown is a Revolve sub-brand, but despite that, it targets a primarily Gen Z audience, which helps to explain why its prices are so reasonable. If you're a student on a tight budget, their best-selling tops and dresses can be found for anywhere between $50 and $100.
They have numerous elegant floor-length dresses in their collection, just like Oh Polly, despite the fact that many of their designs have contemporary cuts that aren't afraid to show skin.
Fashion Nova
Despite having a few physical locations in California, Fashion Nova places a lot of emphasis on building a strong online brand.
Discover why Fashion Nova is the most Googled online fashion brand and a superior alternative to Oh Polly by visiting the Fashion Nova official website. You can read Fashion Nova Reviews for more details.
Related Posts:
Monsoon
The UK company Monsoon was founded on philanthropy.
Like Mike Brenney and Claire Henderson, who also founded Monsoon, Peter Simon saw a chance to give back through retail.
In addition to selling accessories and home goods, the trendy online store also sells clothing for women and children.
Stelly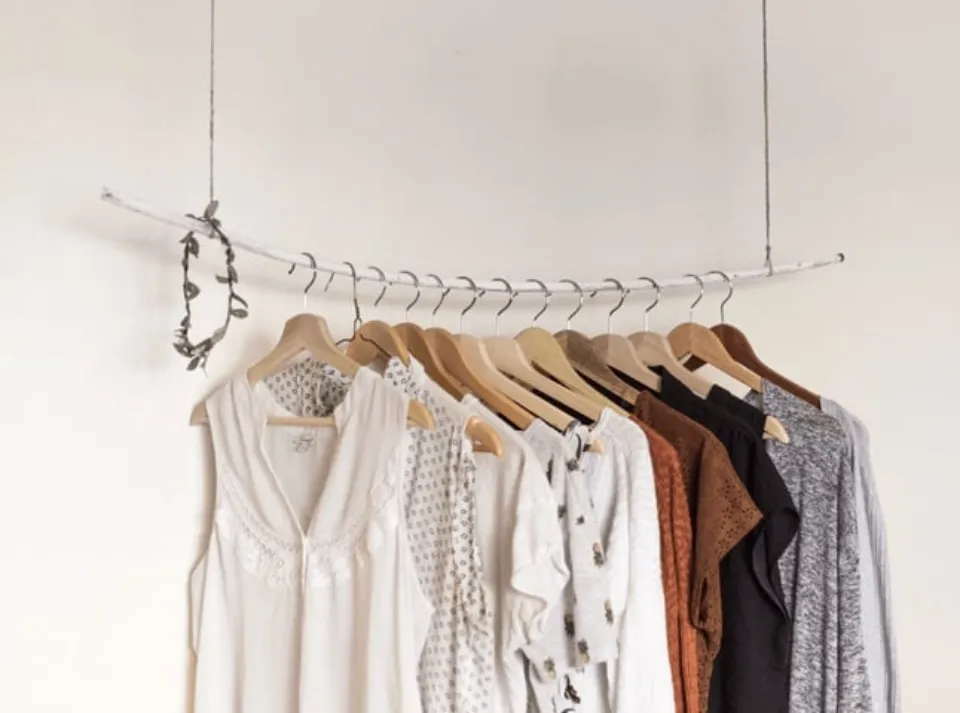 Australia's own Stelly is a fun and flirty fashion brand that speaks to the ease and effortlessness of coastal style.
It provides a wide variety of sexy, fashionable, and cottage-core learning styles because it is aware of the trends that its audience of females between the ages of 16 and 30 enjoys.
And not all the other stores like Oh Polly feature this much versatility.
Princess Polly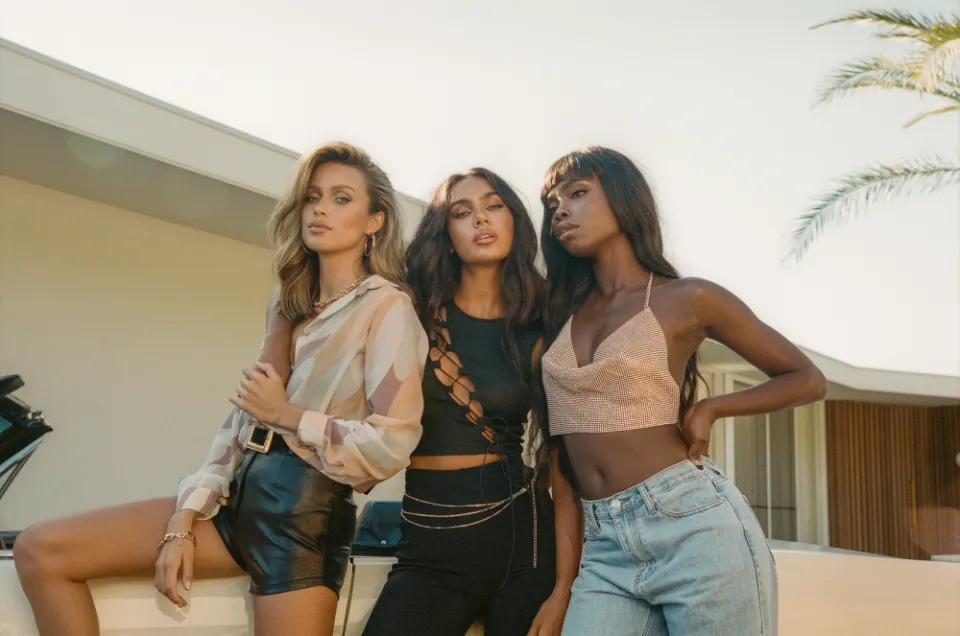 Following the others, Princess Polly brings back that fashionable glam that Oh Polly has, Princess Polly specializes in striking patterns that subtly highlight your natural curves and features.
Their attention to fabric texture in their dresses and tops, which adds a surprising amount of appeal in muted colors, earns them extra points.
H:Ours
If you're looking for drop-dead glam with a modern, sultry twist, H:ours is one of the best brands to choose from. With flowing cuts that will never feel out of style, their dresses have a distinct LA party vibe and will last for years in your wardrobe.
They enjoy combining their dress designs with angular cuts in the back and middle to produce eye-catching designs.
White Fox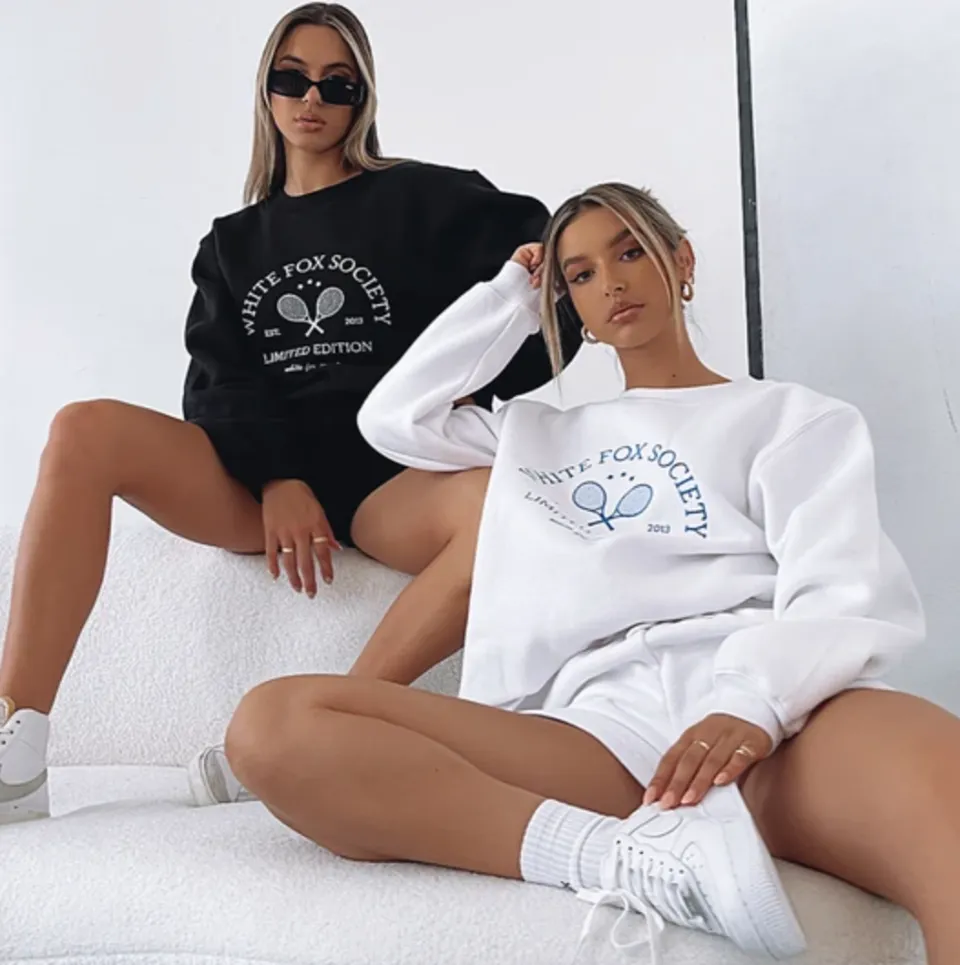 One of the more popular stores like Oh Polly would be White Fox. They provide the same cut and style of designs as Oh Polly, but they fit better for daily wear.
They enjoy alternating between less complicated but deceptively elegant tops and dresses and more vivacious glamorous looks.
Windsor
Windsor brings a dash of elegance to their designs. They are most known for their vast selection of affordable and glamorous prom dresses, homecoming dresses and other special occasion dresses.
Aside from their cocktail dresses, they typically err on the side of understated elegance with bold yet simple pieces that are inspired by British fashion.
They incorporate traditional fashion items with a classic yet contemporary twist in the majority of their sets.
Conclusion on Stores Like Oh Polly
In conclusion, there are multiple brands and stores like Oh Polly out there that offer similar cuts, materials, colors, and fit as Oh Polly.
Each of the brands mentioned in this article offers something distinctive, whether it be in terms of their price range, materials, original designs, or something else.
I hope this guide helps you identify the best shops like Oh Polly!
Read More about Oh Polly:
FAQs about Oh Polly Similar Brands
clubllondon.com, missguided.co.uk, prettylittlething.com, nastygal.com, and others.
Is Oh Polly Fast Fashion?
It follows an unsustainable fast fashion model with quickly changing trends and regular new styles.
Who is Oh Polly's Target Audience?
A site's current market share among various audiences can be determined by looking at the audience composition. ohpolly.com's audience is 22.61% male and 77.39% female.
Is Oh Polly and Princess Polly the Same?
No, Princess Polly is Australia's best online clothing store, while Oh Polly is a well-known womenswear brand with a UK base that is known for its bright colors and vinyl designs.
How Fast is Oh Polly Shipping?