Bras are available in a variety of styles to suit every woman's body type and silhouette. It's easy to confuse you with the myriad of names, styles, and types. The balconette bra is one of many bras. But what is a balconette bra exactly?
A balconette bra is an essential part of every woman's lingerie wardrobe. It's a specific kind of bra that provides the ideal ratio of lift, support, and coverage.
Today we're going to talk about everything about the balconette bra. Keep reading and find out more!
What Is A Balconette Bra?
The main feature of the balconette bra is the cups. The coverage is slightly more than half a cup and covers only an inch of the nipple line. Another obvious feature is the bra straps, which are wide settings to compliment your wide-neck garments.
Most balconette bras are designed with silkless cups that gently lift the breasts, creating the illusion of fuller, rounder breasts.
Design of the Balconette Bra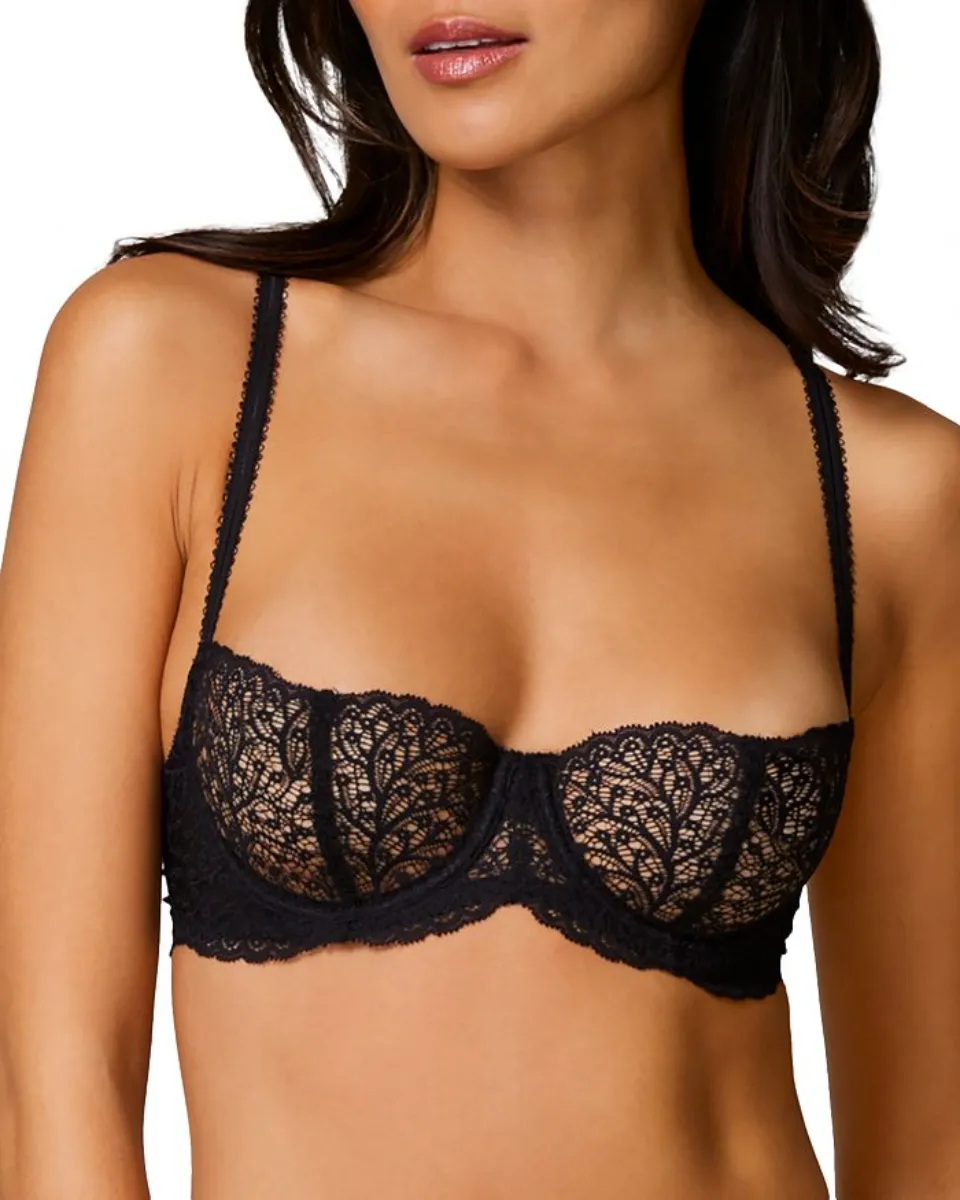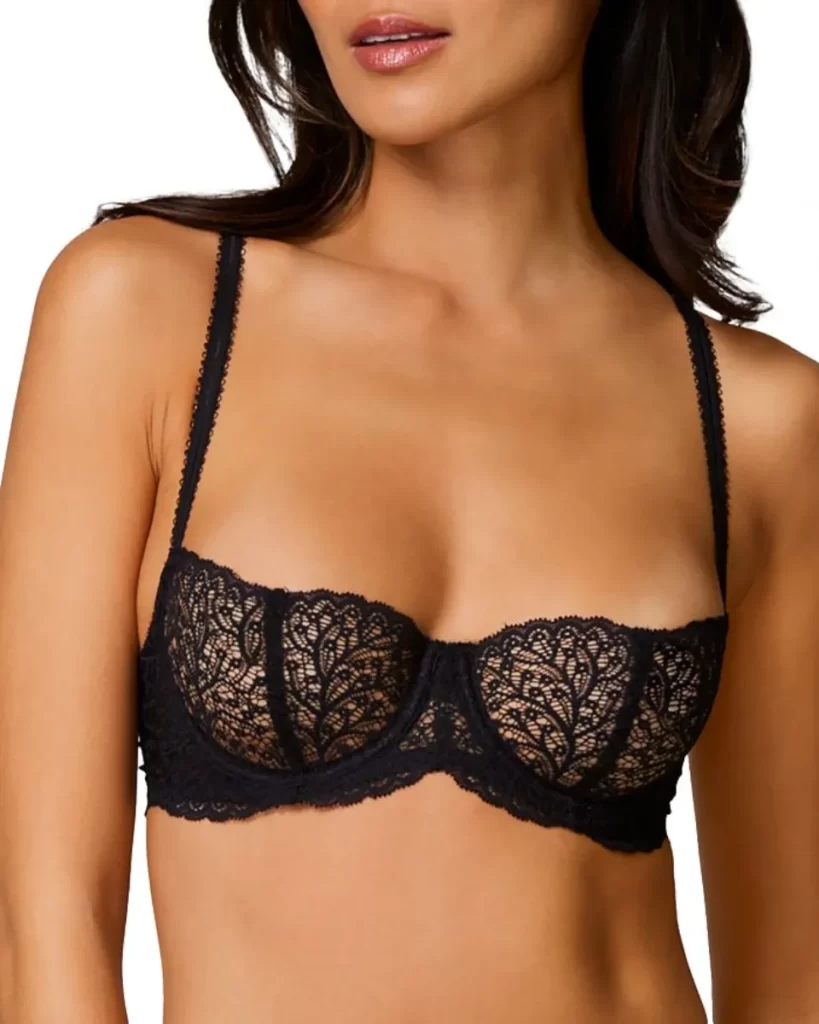 Balconette bras look a lot like balconies, which is why they are also called balcony bras.
The balconette bra has a charming girly shape and is very stylish and sexy. The first feature you'll notice is the near-exposed slatted cups, which provide the perfect height of material and lift from the dropped neckline.
Additionally, balconette straps are usually wider than standard bras, adding extra grip to keep them secure and hidden (if you will) under a wider neckline. Most cups also come with supportive undergarments and vertical seams.
Most notably, the balconette bra has almost a retro vibe.
Advantages of a Balconette Bra
Both attractive and extra supportive, balconette bras are versatile. You can find some stylish and understated, but you can also find them wrapped entirely in lace, or with ribbon and sequins, for a fun and glamorous girls' night out or a special romantic date.
In fact, the balconette is often confused with the half-cup bra style, which covers more. The most notable difference between them is that the balconette has a clean, straighter cut above the nipple line, while the demi cup has a gentle moon-like curve.
However, you can easily find a coordinating style between the two.
Contoured Shape
No Visible Straps
Enhanced Cleavage
Disadvantages of Balconette Bra
The only downside to the balconette bra is that the straps spill and slide. Also, these problems only occur with certain body types. If you have narrow shoulders, you may be annoyed by the straps being too wide. But it can be fixed by tightening the straps.
Another problem is that spillage only occurs when you have fuller breasts and are not wearing the right size.
Who Should Wear Balconette Bras?
The balconette bra makes women look sexy and accentuates cleavage. But the balconette bra has a wide strap and cup style, especially for women with broad shoulders and a firmer bust.
However, the design of the balcony bra is not everyone's favorite. Not every woman is as unique as you – we come in all shapes and sizes. Some women may have narrower or more sloping shoulders so that the wider straps of the balconette can cause discomfort and feel tight. These wider straps may also squeeze around the armpits.
Then, some women have loose breast tissue. In this case, a balconette bra supports their breasts, but at the same time makes them look flatter and softer. It's not exactly the flattery I want.
Women with narrow shoulders and weak chests will benefit from different types of bras, such as full-coverage bras, push-up bras, or half-coverage bras.
Are Balconette Bras Good For Large Breasts?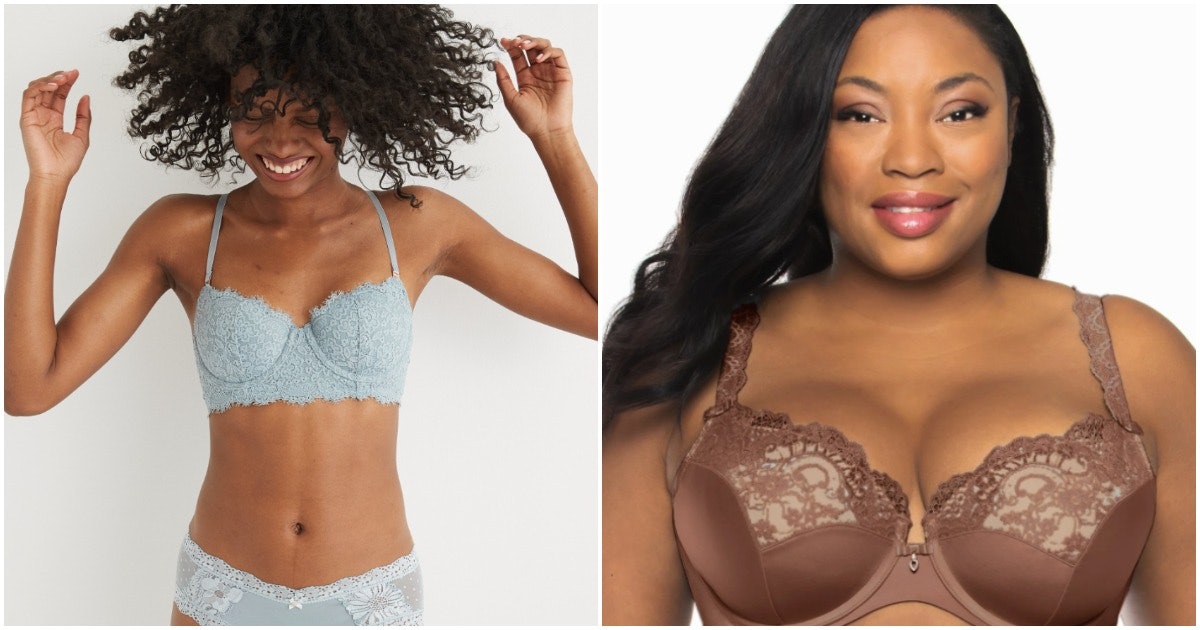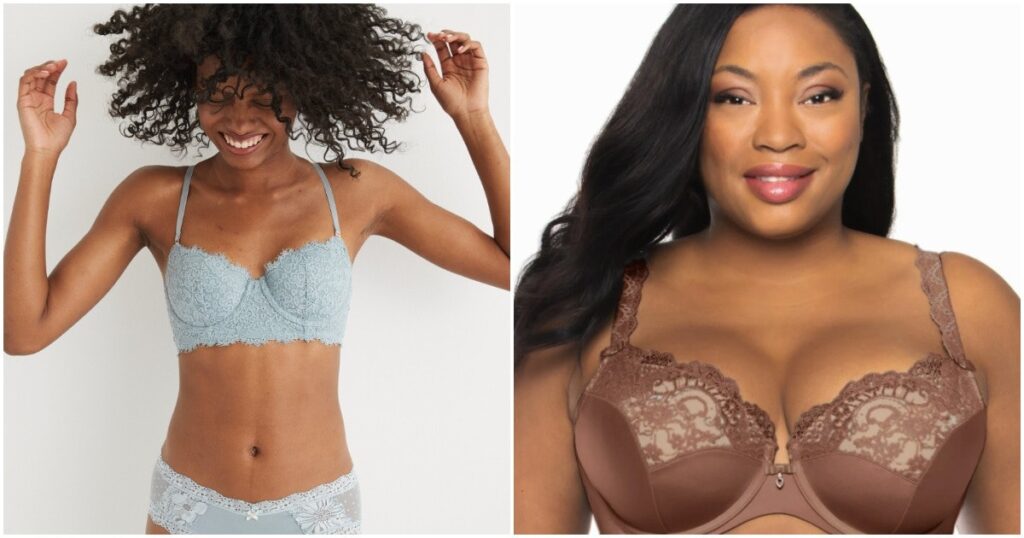 They are a great option for people with larger and smaller busts as they provide great support, good coverage, and fit most outfits.
For busty women who don't want a full-coverage bra, this is the cut for you. Use underwear for a more natural shape, or grab a padded bra to shape and smooth out the cups. Either way, you'll feel supported and sexy.
Like any bra for large breasts, getting the right size and fit is important. We recommend choosing these styles and then trimming them for the best results.
When to Wear a Balconette Bra?
Because balconette bras are so functional, for some women, they can even be worn comfortably in everyday life. However, since they show off cleavage, there are certain situations where they are perfect, such as:
Wide neck tops and dresses with bow, square neckline
Drop neck tops and dresses with heart necklines
Formal Dresses and Strapless Evening Dresses
Date night and girls' night
Wedding and Honeymoon
When Should Not Wear a Balconette Bra?
While balconette bras are versatile, in some cases we recommend choosing a different style of bra to best suit you! We recognize that every woman is unique and deserves equal support.
Alternative styles we recommend include:
Naturally sloping or narrow shoulders
weak breast tissue
These women usually have an easy time finding a star bra – just not in the balconette style.
For women with loose breast tissue, balconette bras can support the bust but have a flatter overall appearance.
For women with narrower shoulders, wider fixed straps tend to slip off the shoulders more often.
What To Wear With A Balconette Bra?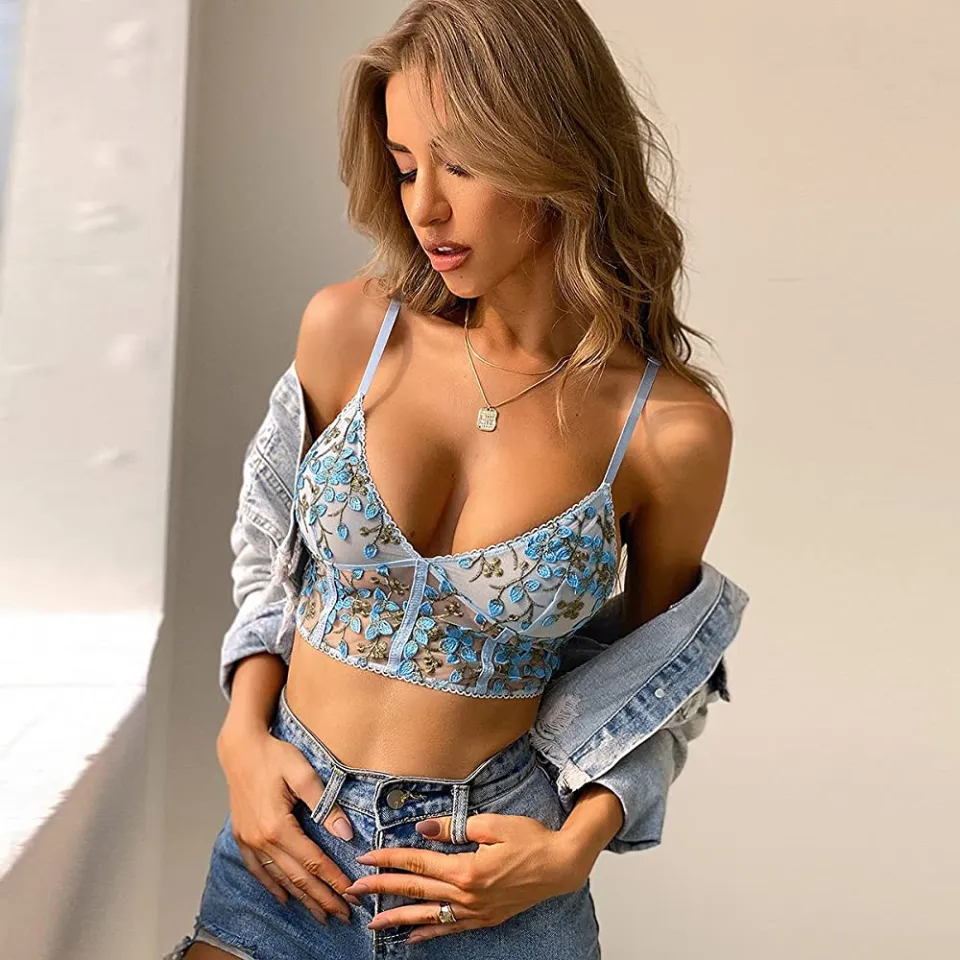 Balconette bras are great with v-necks or low-cut tops because they enhance cleavage.
Wide shoulder strap positions also fit square necklines.
Pair your balconette bra with your favorite low-cut tee, cute sweetheart or square neck dress, sheer shirt, or topless. This is a gorgeous bra that will make you feel sexy and powerful.
Difference Between A Balconette Bra And A Regular Bra
It depends on your definition of a regular bra, but balconette bras have some key features that make them easy to identify.
Balconette bras usually have wider straps. The shoulder straps run from the top of the outer rim of the cup (we call it the apex) to the shoulder straps on the back, so tend to sit straight up and down, rather than at an angle like other styles. The straps run close to the edge of the shoulders, so they don't show when worn under wide necklines, such as square necklines and heart necklines.
Balconette bras also have slightly shallower cups than full-cup bras, as full-cup bras accentuate your natural cleavage more.
Summary: What is a Balconette Bra
Balconette bras have many benefits for women, but cleavage is the most important.
Leonisa offers a wide variety of balconette styles, including ones with more push-up designs for more coverage, if that's something to consider.
Read More: How to Make a Strapless Bra?
FAQs about Balconette Bra
What is a Balconette Bra Good For?
Balconette bras are great for many different breast shapes, particularly those with small breasts, round breasts, athletic breasts and teardrop-shaped breasts.
What is the Difference Between a Balconette and Plunge Bra?
While the cups of a plunge bra are shaped like a V, those of a balconette bra are more straight.
Can We Wear Balconette Bra Daily?
Balconette bras are your sexier wear-everyday bra. They give breasts a natural lift while enhancing the cleavage.
What Are the Difference Between Balcony and Balconette Bra?
The balcony bra's wide-set straps lift your breasts, but it does so in a more subtle and unobtrusive way than a push-up would. If a woman has lower or shallower breasts and wants a subtle shaping rather than a noticeable lift, the balconette style is a great option.