Flip-flops cannot be worn constantly, not even in the hottest summer days. So what to wear instead of flip flops?
No matter what kind of shoe best suits your lifestyle, you have plenty of options besides flip-flops.
The outdoorsman, the athlete, and the preppy office worker will all find something they like in our selection of styles, which will help you focus your search. Let's get started!
What to Wear Instead of Flip Flops?
Here are some shoes that you can wear instead of flip flops, allowing you to avoid foot problems from flip flops.
Topsies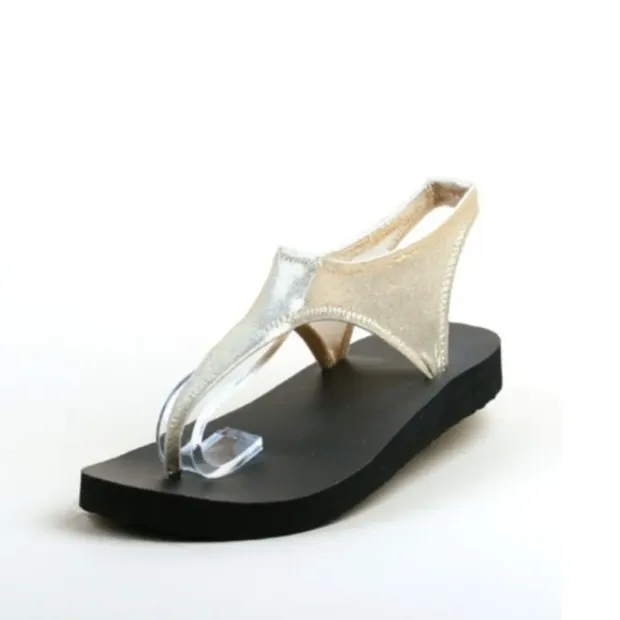 Topsies are a close relative to flip-flops, but instead of a thong, these shoes feature stretchable fabric that straps around your feet and ankles, providing full coverage and support.
California, where people enjoy donning flip-flops and sandals year-round, gave birth to this laid-back, fashionable line of footwear. Topsies are adored for their feisty designs and light, cozy clothing.
Even in simple, solid colors, these distinctive shoes make a bold fashion statement on their own. They are embellished with everything from peace signs to dragons.
Slide Sandals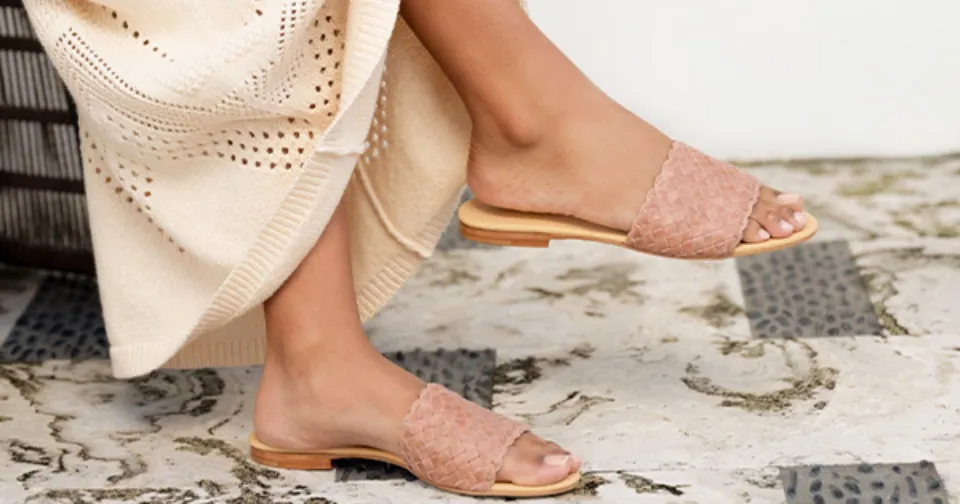 Men can wear a wide range of styles of slide sandals, which are hassle-free and practical. From leather to Croslite, a foam resin used by the Crocs shoe company, materials are available.
Regardless of the materials used, all shoes of this kind have a design that makes it simple for feet to enter and exit. Some slide sandals have embellishments like buckles and braided straps and are dressy-casual.
The best shoes for trips to the beach and pool are others, which are straightforward and made of sturdy, waterproof material.
Related Post: Sandals Vs Flip Flops
Athletic Sandals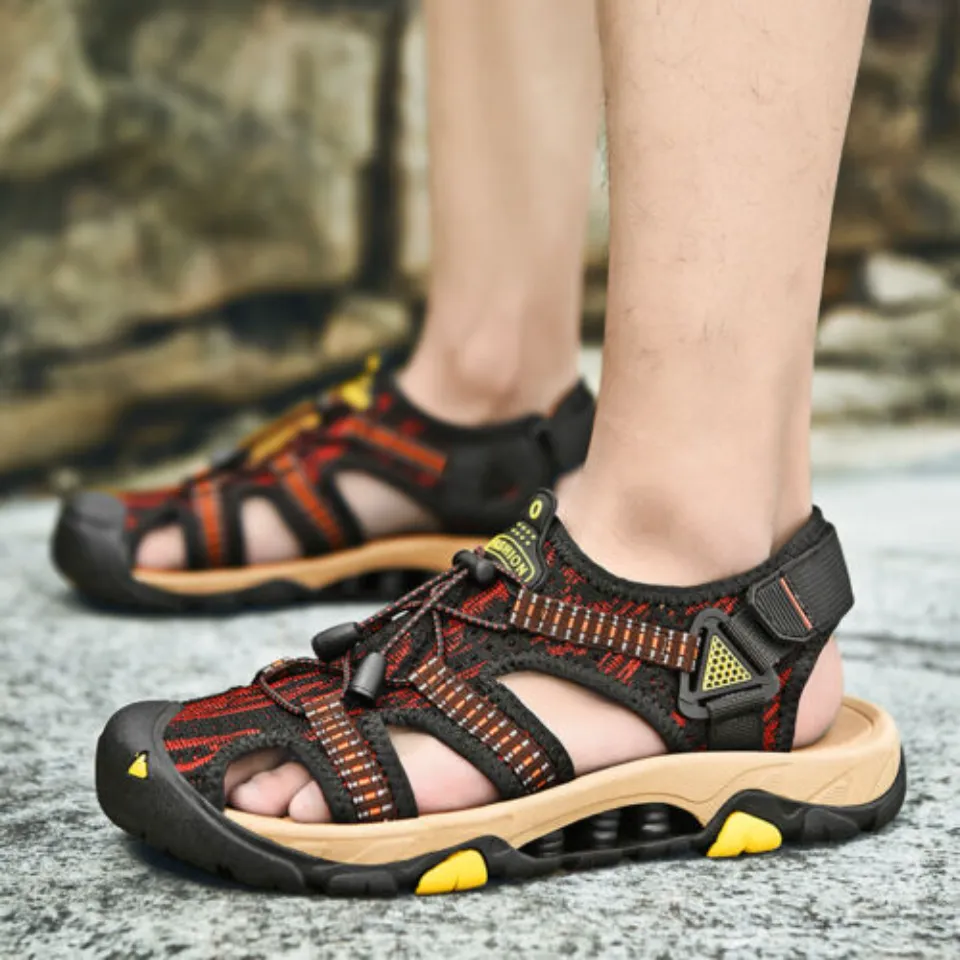 For an on-the-go, active lifestyle, athletic sandals are a safe alternative to flip-flops. Because the feet are exposed to the open air, unlike athletic sneakers, these shoes are a favorite in the warmer seasons.
These shoes are secure to wear while biking and hiking because many styles have buckles and straps that keep them from slipping off your feet.
Sport-ready sandals with padded toe gels that add additional support and comfort are available from athletic shoe goliaths Nike and Adidas.
White-water rafting, fishing, and other outdoor activities are appropriate for Teva's sturdy, occasionally waterproof sandals, which are sold by another well-known athletic shoe manufacturer.
Penny Loafers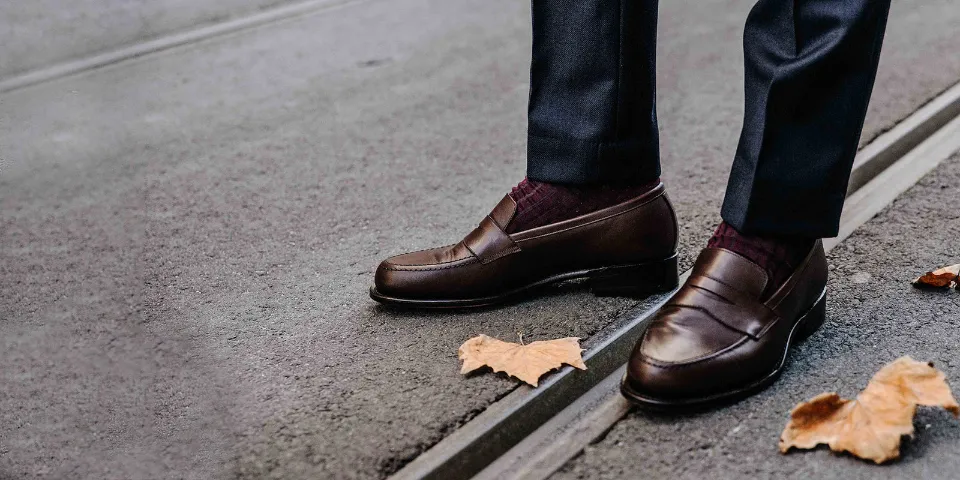 With a sleek, straightforward design that many still recognize and adore today, penny loafers were first produced in the 1930s.
The penny loafer craze actually started not long after the shoe's introduction when a strap with two open lips, just large enough to hold a shiny copper penny, was added.
Men started subbing penny loafers for summer flip-flops in the 1960s, wearing them without socks during warmer months. Even after a few years, this trend is still popular, and while penny loafers are frequently worn with casual outfits, they are also suitable for wearing to the office (with socks, of course).
Penny loafers are not just a good option for men; women also enjoy wearing these casual shoes for a variety of events.
Espadrilles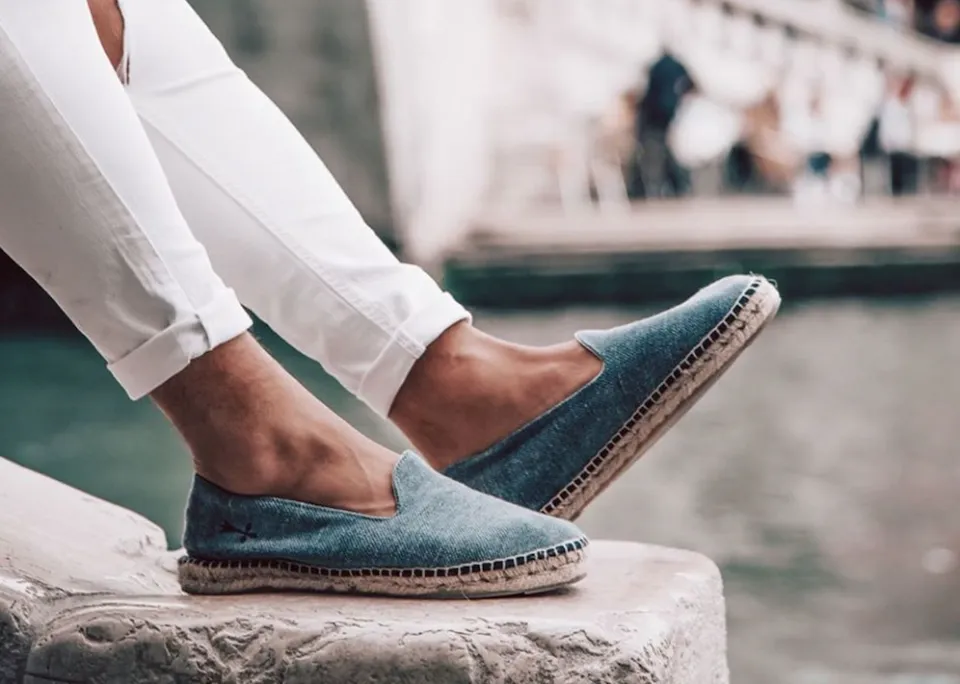 Is putting on a pair of espadrilles going to earn you any steez points? No, but they remain a strong summer shoe option for men who are too hesitant to try "out there" sandals.
Additionally, they are much more useful than their wildly impractical grip-free sole would imply.
Espadrilles are a no-brainer choice for the holiday season and, unlike many other seasonal shoes, won't break the bank either. They are lightweight, quickly dry, and small enough to fit in your hand luggage. They are also a lot more practical than their wildly impractical grip-free sole suggests.
Birkenstock Sandals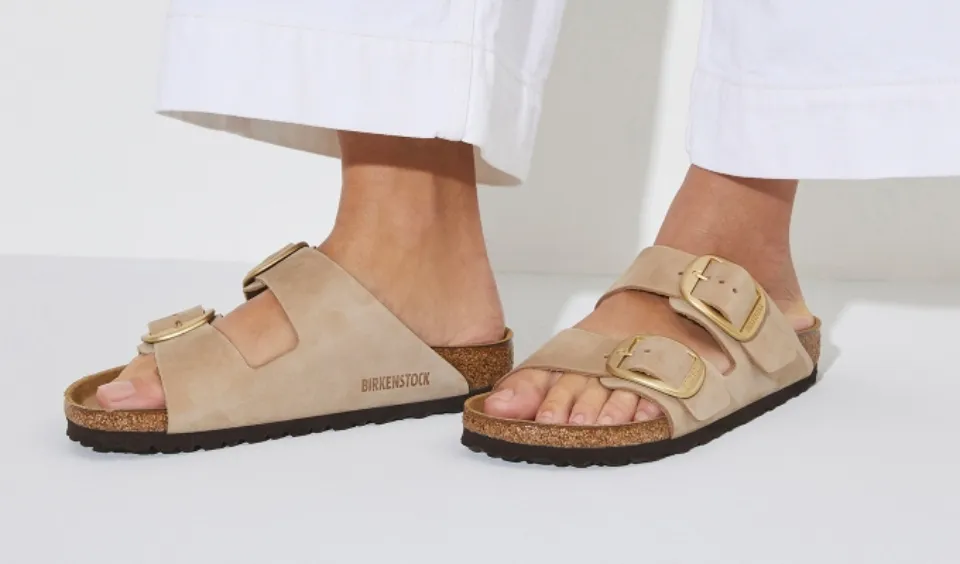 Birkenstock sandals are often associated with the laid-back hippie counterculture movement of the 1960s, but the company has been around a lot longer than that — it was established in Germany in 1774!
Cork-soled Birkenstock sandals with oiled leather straps are well-liked in part because they gradually conform to the wearer's feet.
Every shoe has a heel to ensure even weight distribution and proper foot alignment. Toes are exposed to the open air and have plenty of room to move around freely.
Don't plan on wearing a pair of Birkenstocks to your upcoming business meeting because, like flip-flops, they are generally regarded as casual footwear, but they are ideal for relaxing and spontaneous outings in the spring and summer.
Woven Slip-Ons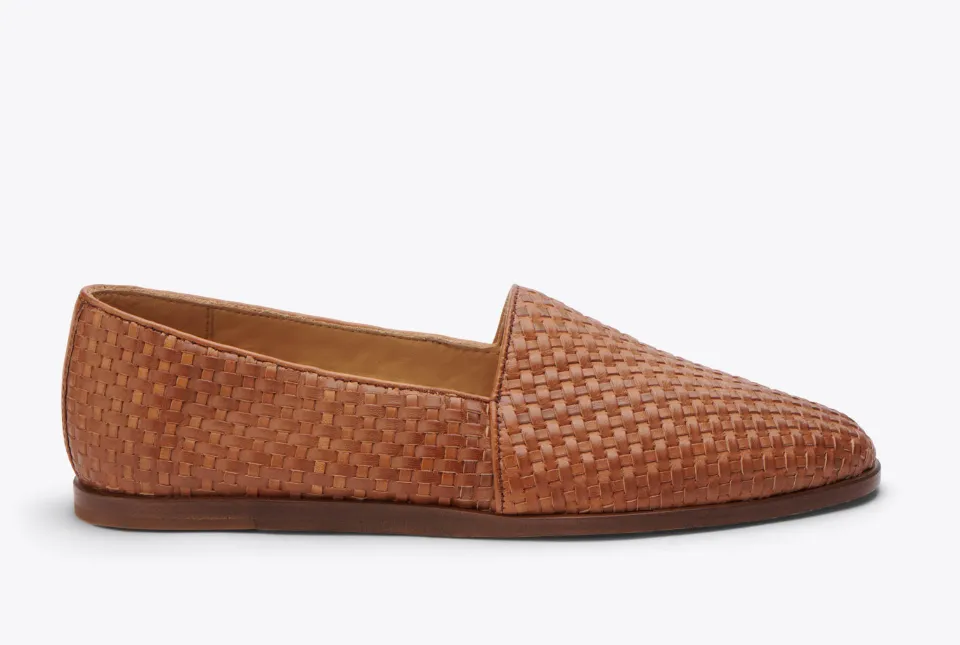 Pouring your loaves into a pair of woven slip-ons won't bring shame on your family like it might have in earlier times because society today is more accepting of men looking to display a little footwear flair than ever before.
Additionally, and perhaps most significantly, woven styles have seen a significant image upgrade lately, with more focus being placed on designing cool, manly silhouettes in premium materials and supple leathers.
Takeaway: What to Wear Instead of Flip Flops
That's all about what to wear instead of flip-flops.
Stop dressing inappropriately for summer and smarten up with appropriate summer footwear.
We all know that lacing up a pair of sturdy boots, much less donning socks, is the last thing you want to do when the weather is hot.
We have introduced the best alternatives for flip flops, which one is your favorite shoes, leave your comments below and share with us!
Read More:
FAQs About Flip Flop Alternatives
Are Flip-flops Bad for Your Feet?
In addition, flip flops may make other foot pain conditions worse, such as tendonitis and bunions.
Why Can't Some People Wear Flip Flops?
The majority of flip-flops offer little to no arch support, which could be problematic for those of you with flat feet.
Are Flip Flops Out of Fashion?
Do people still wear flip flops? The answer is also a resounding – Yes!
What to Wear Instead of Sandals?
For any casual occasion, sandals are a comfortable option, but walking sneakers can also be worn.
What to Wear Instead of Slippers?
You can wear espadrilles or woven slip-ons.