The Spanish brand Zara is well-known for its fast fashion and mass appeal. But do you know where are Zara clothes made?
Majority of the Zara's clothes are manufactured in Spain. Besides Spain, Zara has also manufacturing facilities in:
Portugal
Turkey
Bangladesh
China
Vietnam
Bulgaria
Albania
Morocco
Mauritius
Myanmar
India
Cambodia
Egypt
Within a few years, Zara had expanded its clientele internationally. Currently, there are over 2000 Zara stores spread across 96 nations. Let's find out more about the location of Zara factories that make these goods.
Where Are Zara Clothes Made?
So where are Zara clothes manufactured?
Zara is manufactured in the following countries: Spain, Portugal, Turkey, Bangladesh, China, Vietnam, Bulgaria, Albania, Morocco, Mauritius, Myanmar, India, Cambodia, and Egypt.
Zara is one of those brands that list where its products are manufactured on the product descriptions on its website.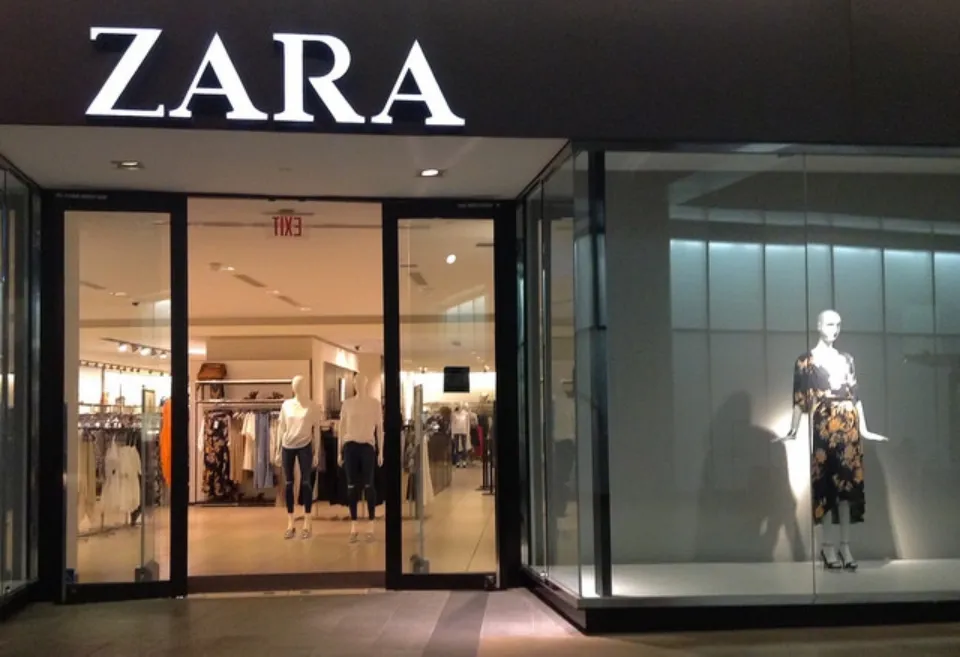 Given that many of the products are made in Asia, I must admit that I was shocked by this. I had assumed that Zara would not disclose the locations of the products' manufacturing.
After all, there are a lot of high-end and luxury fashion brands that try to conceal any products made in Asia while proudly displaying on their websites that their products are from Italy, France, or Portugal.
When I checked Zara goods in-store, the countries I found the most were Portugal, Bangladesh, Turkey, and China.
I must admit that I was also taken aback to learn that Zara produces less in China than some other brands. The Spanish label is very wise to divide the majority of its manufacturing among these four nations.
If you make an online purchase, you can also verify the country of origin after you receive the products. This is due to the fact that laws in the EU and the US require brands to disclose the country of origin for any imported goods that are physical goods.
Related Posts:
Is Zara Made in Spain?
Yes, Zara manufactures some items in Spain.
I expected Zara to be manufactured in Spain, but The Spanish label was supposed to produce much more there, too. Sadly, I couldn't find a single item made in Spain when I was looking through the merchandise in-store. You hardly ever see any items made in Spain, not even on the Zara website.
The Zara item you can find the most with the label "made in Spain" is footwear, which is well known for being produced in Spain to an exceptionally high standard.
Also Read: Uniqlo Vs Zara
Is Zara Made in China?
Yes, Zara manufactures some apparel, accessories, and footwear in China.
It was quite a surprise to discover that China is not the number one manufacturer of Zara. It might not even be the second or third largest producer for the Spanish label, on the other hand.
Brands typically favor China because labor and materials are much less expensive there.
Vietnam, Bangladesh, and India are becoming more and more appealing to fashion brands as a result of China's rising costs as time goes on. I suppose Turkey is also getting more affordable.
Where Does Zara Get Their Material From?
The materials that Zara needs come from many different nations around the world.
More than 90% of the materials are imported from Turkey, Morocco, Portugal, China, Argentina, India, and Bangladesh.
Usually, domestic materials are used in the company's clothing manufacturing. Materials are gathered from Spanish suppliers in large quantities.
High-quality materials are used to make the Zara clothing. By 2023, the company intends to manufacture and sell more environmentally friendly goods.
To make more sustainable products, the brand uses some organic materials like:
Organic cotton
Hemp
Linen
Recycled cotton
Recycled polyester
Regenerated nylon
Are Zara Clothes Worth It?
Yes, Zara clothes are worth it, depending on many factors, since it's subjective to each person.
My knowledge indicates that, in terms of quality, Zara is among the best and most dependable mass-market brands when compared to some other fast fashion labels.
Conclusion: Where Are Zara Clothes Made
So in conclusion, where are Zara products made?
Mainly in Portugal, China, Bangladesh, and Turkey, with many other countries manufacturing in small quantities. You just received a rude awakening if you believed that Zara was primarily produced in Spain.
Possibly less than before, I wear Zara. Regardless of where it is made, I still think the Spanish brand is a fantastic and affordable choice for stylish yet casual clothing.
Read More:
FAQs About Where Are Zara Clothes Made
Where Are Zara Jeans Made?
Bangladesh and Turkey are the primary manufacturing locations for Zara jeans, according to my store checks. The manufacture of Zara jeans does occur in some other nations, though.
Where Are Zara Shoes Made?
Albania, Spain, Portugal, India, China, and Vietnam are among the countries where Zara shoes are made. I've seen Zara shoes made in China, Vietnam, and Portugal inside the store.
Where Are H&M Clothes Made?
China, Bangladesh and Turkey are top three locations where Products from H&M are sourced.