Do you know who owns ASOS? Danish billionaire Anders Holch Povlsen is the biggest With his own retail business, Bestseller, he holds an approximate 26% ownership stake in ASOS. All important information about ASOS is included in this post.
ASOS is one of the biggest online shopping websites in the world. ASOS has quickly emerged as the go-to location for essentials in fashion, hosting a variety of brands, including their own.
Keep reading to find out more about ASOS history.
Who Owns ASOS?
ASOS is owned by Danish billionaire Anders Holch Povlsen.
With ASOS and brands like Jack&Jones and Vera Moda, Anders Holch Povlsen, 48, is the CEO of the retailer chain Bestseller.
The UK's largest individual private landowner is the billionaire.
Alma, Agnes, Astrid, and Alfred are the four children that Anders and Anne Holch Povlsen had while they were married.
Alma, Agnes, and Alfred tragically perished in the Sri Lanka Easter bombings in 2019.
Anders has a $12.2 billion market value, according to Forbes.
You May Also Like:
Who Founded ASOS?
ASOS was founded in 2000 and was originally called As Seen On Screen.
It took this name because it sold copies of clothes and other items which had appeared in movies and TV shows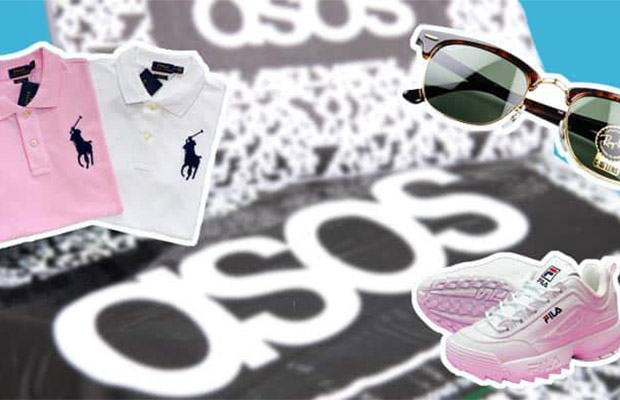 The business was founded by Nick Robertson, Andrew Regan, Quentin Griffiths and Deborah Thorpe in London.
Until 2015, when current CEO Nick Beighton took over, Mr. Robertson served as ASOS's chief executive.
In 2001, ASOS went public on the stock exchange after shortening its name and growing to sell more items of clothing than just what is featured on television.
Since then, the online fashion business has expanded and now offers more than 800 brands in more than 200 markets worldwide.
As more people turn to online shopping, it has defied the downturn and is this year adding 2,000 new jobs at a new £90 million warehouse.
How Much is the Owner of ASOS Worth?
Anders Holch Povlsen, the largest shareholder in ASOS, has a net worth of $11.9 billion (£8.6 billion), according to Forbes.
He was paid by the Danish retailer Bestseller, which sells goods under the Vero Moda, Noisy May, and Y.A.S brands.
In addition to his investments in ASOS, he also has stock in the buy-now, pay-later startup Klarna and the German online retailer Zalando.
Nick Robertson is a millionaire and the founder of ASOS.
According to the Sunday Times Rich List, his net worth was estimated to be £220 million in 2016.
Related Reading: Is ASOS Sustainable?
FAQs about ASOS
What Does ASOS Stand For?
ASOS stands for As Seen On Screen. The website's name derives from its original purpose as a celebrity get-the-look shopping website in 2000.
When Was ASOS Established?
ASOS was established on 3 June 2000, by Deborah Thorpe, Quentin Griffiths, Andrew Regan, and Nick Robertson.
Is ASOS a UK Company?
The company was founded by Nicholas Jon Robertson and Quentin John Griffiths on June 2, 2000 and is headquartered in London, the United Kingdom.