You may have bought this brand before, but do you know who owns forever 21? The fashion brand is currently owned by the apparel chain operator Authentic Brands. This group is the company's 37.5% owner. If you want to know the development history of forever 21, this post is right for you!
Forever 21 is a well-known clothing retailer with global reach. Known for selling clothing as well as accessories, home goods, cosmetics, and apparel.
The SPARC group, also known as the Simon Property Group and Brookfield Property Group, are the owners of the remaining shares.
Continue reading to learn more about the detailed history of Forever 21.
The Beginnings of Forever 21
First, let's talk about the beginnings of this brand.
Founding of Fashion 21
It was previously referred to as Fashion 21 before becoming Forever 21. Do Won Chang and Jin Sook Chang, a husband and wife team from South Korea, established the shop. On April 16, 1984, they officially opened. Up until 2020, the initial store was open. Forever 21 made over $700K in its first year of business by initially catering to the Korean American community.
Early Years
2011 saw Forever 21 earning $124 million a year and having over $1 billion in assets. But there was a dispute surrounding the chain of stores. To begin with, the CEH, or the Center of Environmental Health, found that Forever 21 was one of more than twenty retailers selling jewelry containing toxic metals.
A subsequent blog called WTFforever21.com was started by a blogger by the name of Archer Kane. She posted there and shared her thoughts on the clothing options available at Forever 21. The store requested that the blog be taken down after it became extremely popular or risk legal action. In September 2012, Forever 21 was given a lawsuit by a lawyer claiming that the store was"penny-pinching". Regardless, the issue was forgotten about and nothing happened.
Forever 21 quickly gained notoriety for its numerous lawsuits. Legal actions have been brought against the company by labor unions and environmentalists who claim that labor laws have been broken. In conditions akin to a sweatshop, the clothing is made. It resulted in significant losses for the store, a three-year strike, and numerous protests.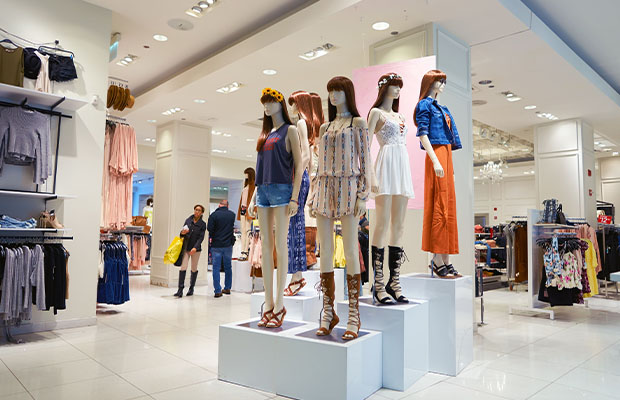 Forever 21 has also been involved in a number of lawsuits involving intellectual property design claims over the years. For instance, a designer for a Canadian family-owned company discovered that Forever 21 was using and mass-producing one of their designs in 2015. Software developers themselves have been sued for using illegal copies.
The store had a global presence and over $3 billion in annual sales by 2013. After reaching a peak of over $4.4 billion in 2015, they started to decline.
Read More: Is Forever 21 Ethical?
Bankruptcy
By 2018, there was stiff competition that offered fast fashion as well, hurting Forever 21. In other nations like Ireland and Thailand, they shut down dozens of stores.
They nearly went under as a result of competition, reputational harm, high costs, and other factors. Sales decreased by 32% in 2019. According to the media, the store had overextended itself and lacked a proper strategy for handling e-commerce competition.
They submitted a bankruptcy petition in September 2019. Later, it reduced its staff and shut down operations in 40 nations.
Also Check: What is Forever 21 Return Policy?
Who Owns Forever 21?
Authentic Brands, a retailer of clothing, is the owner of this fashion label.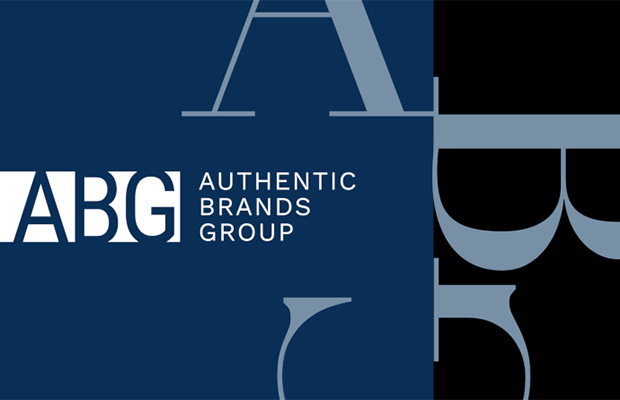 Alongside Simon Property Group and Brookfield Property Group, the group is collectively referred to as the SPARC group and holds a 37.5 percent stake in Forever 21.
In an effort to salvage the brand's doomed future and finances, they purchased the company's entire asset base for $81 million in February 2020.
Fast fashion's global upsurge caused the struggling clothing retailer to collapse, with its 2019 global sales falling by a startling 32%.
The company was forced to file for Chapter 11 bankruptcy protection later that year, forcing the closure of hundreds of stores across the globe.
Before abandoning their IPO plans in January 2022, they filed to go public in July 2021 and were scheduled to list on the New York Stock Exchange.
In a deal valued at $12.7 billion, including debt, the new owners of Forever 21 agreed to sell a stake to private equity firms CVC Capital Partners and HPS Investment Partners in November 2021.
You May Also Like: Does Shaq Own Forever 21?
Who Are the Founders of Forever 21?
In addition to his wife, Jin Sook Chang, the founder of Forever 21 was also an immigrant from South Korea. They had two daughters who would work as executives for the company.
Chang didn't complete his education and, as a result, spent all of his youth working in coffee shops. They had saved $11,000 and opened Fashion 21 in a modest 900-square-foot structure. Their good fortune grew. By 2015, they had grown to 600 stores with 30,000 staff members.
The Changs are well-known for being devoted Christians. John 3:16 from the Bible is therefore printed at the bottom of every Forever 21 bag. They have also given to numerous churches and faith-based organizations. Do Won personally travels for missionary work.
Who is Forever 21's New CEO Winnie Park?
Early in January 2022, Forever 21 named Winnie Park as its new CEO in an effort to boost their flagging sales.
By bringing them into the digital age, the seasoned businesswoman has assisted in the transformation of numerous other brands.
Park worked for DFS, a luxury retailer owned by LVMH, for nine years before joining the Forever 21 team, where she helped the company launch its first international e-commerce site.
After starting her career at McKinsey & Company in fashion retail and consumer digital, Park has decades of experience in the fashion industry and also led women's merchandising at Levi Strauss-owned Dockers.
The new CEO, who described herself as a "longtime shopper and admirer" of Additionally, Forever 21 participates in the audit committee and board of Dollar Tree.
Daniel Kulle, the former CEO, left his position after less than two years.
Park said in a statement regarding her new role: "I am honored to join Forever 21 at such a crucial moment of reinvention and reinvigoration as a longtime customer and admirer of the brand.
"To continue this brand's transformation with a focus on the Forever 21 community, including its people, purpose, and business priorities across digital and traditional retail channels, I am looking forward to working with this exceptional leadership team."
Read More: What is Forever 21 Return Policy?
Forever 21 At Present
Forever 21 sold its assets to a group of malls in February 2020. This included:
Simon Property Group
Brookfield Properties
Authentic Brands Group
More than 400 of the store's over 600 locations are currently located in the US. Many of these shops typically belong to a franchise outside of the US. Other times, it runs a joint venture with a local partner.
You May Also Like: Does Forever 21 Take Afterpay?
Final Thoughts: Who Owns Forever 21
Above all, we know that Forever 21 is now owned by the apparel chain operator Authentic Brands.
Despite being well-known among teenagers worldwide, Forever 21 has always had some dark secrets. The company tried everything it could to avoid bankruptcy, including filing lawsuit after lawsuit. The Chang family still runs the business, though.
As e-commerce has grown in popularity, the number of malls has been dwindling over time. The franchise has become an endangered species as more and more malls close.
A successful businessman should be able to adapt to changes no matter what occurs. E-commerce has historically been difficult for Forever 21. If anything, it needs to do everything in its power to maintain relevance by establishing a stronger online and e-commerce presence.
Read More:
FAQs
Did JCPenney Buy Forever 21?
The company that bought Barneys New York, Juicy Couture, and Reebok, as well as a host of other brands and retailers, including Forever 21, JCPenney, and Forever 21, is known as Authentic Brands Group.
Is Forever 21 Still Alive?
The brand continues to solidify its position as the go-to place for today's fashionable consumer while promoting innovation across e-commerce and digital to increase access and convenience. Forever 21 is located in more than 540 locations globally and online.
What Caused the Downfall of Forever 21?
By the time Forever 21 realized the importance of online sales it was too late. Forever 21 opened stores that were too big in addition to aggressively growing its fleet of locations at the wrong time.