You probably have at least one pair of loafers if you enjoy wearing flat shoes. But are loafers in style 2023?
The timeless shoe has been "on trend" since day dot, with Gucci's famous pair making its debut in 1953 and still being one of fashion's most covetable items today.
The traditional shoe has grown chunkier than ever in recent years thanks to designs from Prada, Dior, and Miu Miu, which set the trend with platform soles that not only add height but also provide a little extra padding for your feet.
Are Loafers in Style in 2023?
We frequently advise wearing whatever you want, as long as it is both comfortable and makes you feel good about yourself.
If you really wanna know though, loafers are definitely still in style this year.
They're going back to the more delicate look Gucci popularized more than 60 years ago in 2023. But since I favor the chunkier look, I'll continue to wear my lug-soles.
You Might Also Like:
How to Wear Loafers in Style?
So, how do we put this shoe on in a way that feels new and contemporary? For your consideration, check out these inventive loafer outfit suggestions.
As the Ultimate Neutral Shoe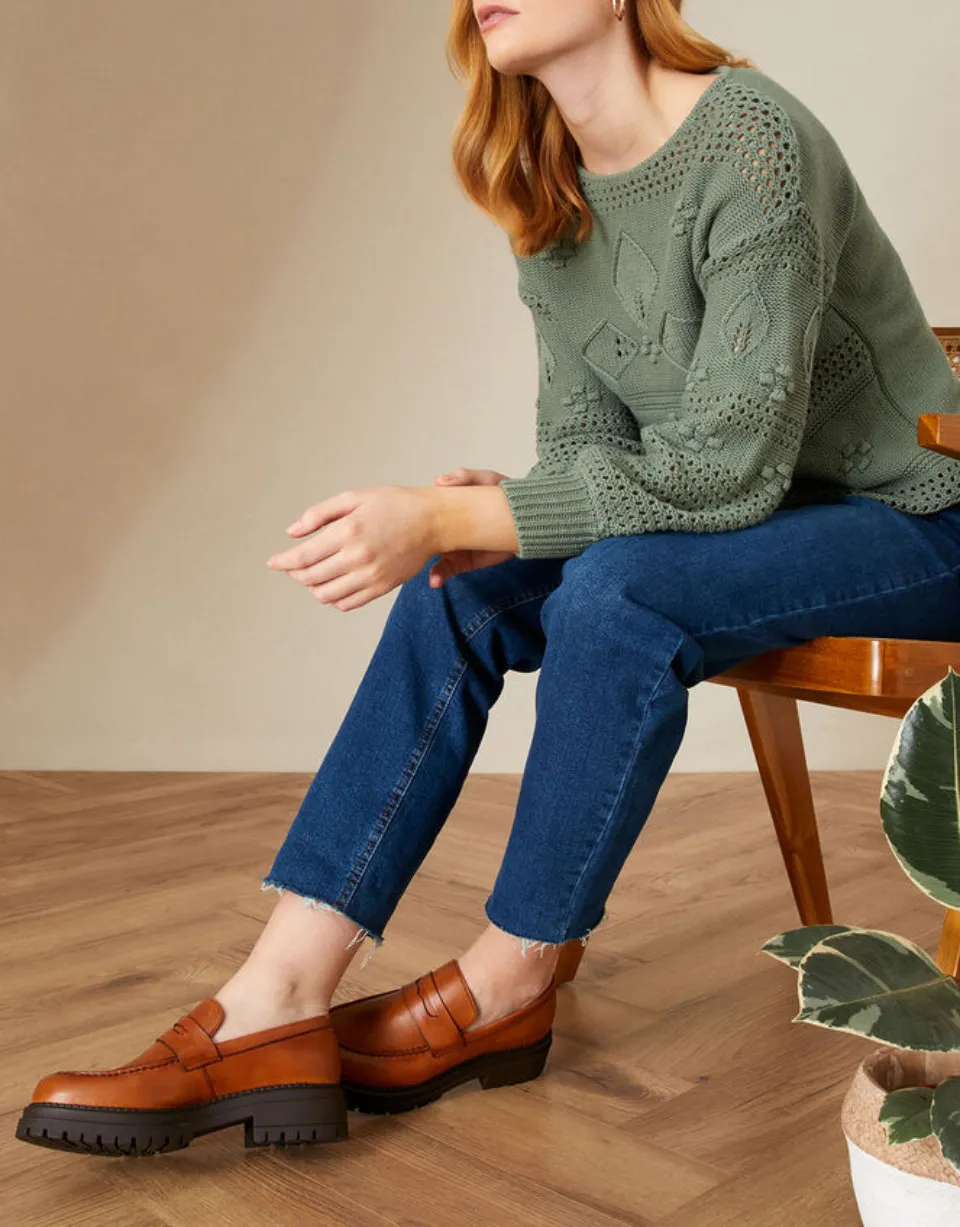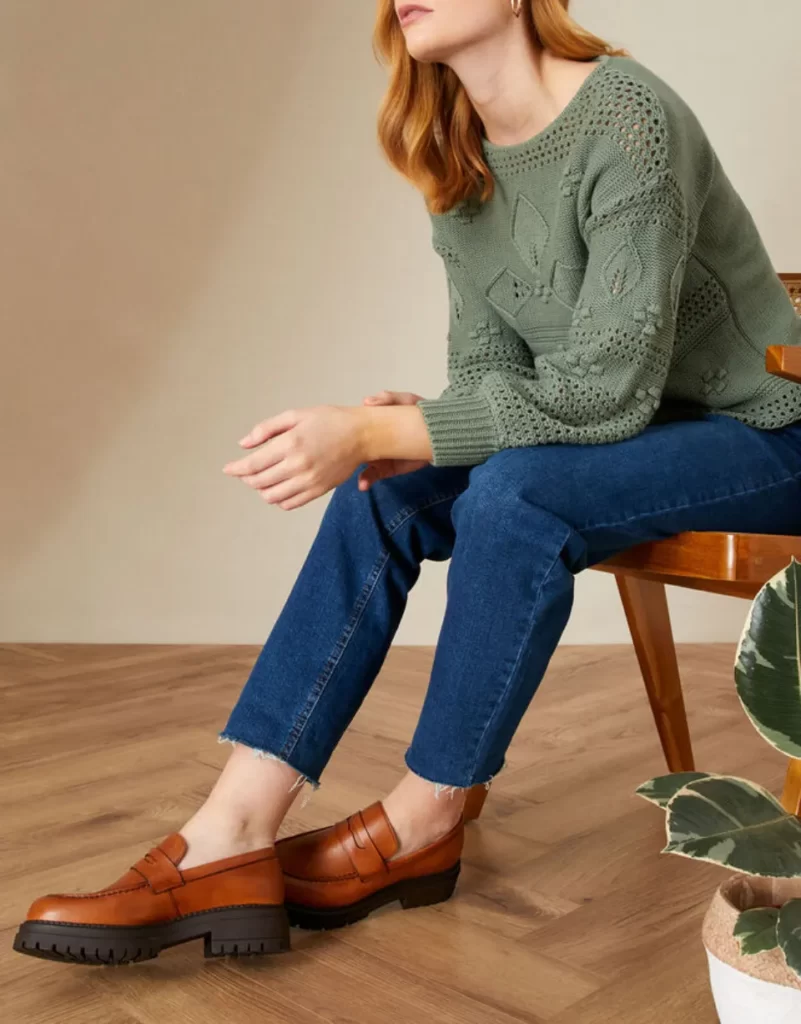 Oftentimes, when we identify a trend, we're showcasing an item that will act as the focal point of your ensemble. But loafers are the ultimate basic, neutral shoe, and footwear is fundamentally about functionality.
If you buy a pair in a neutral color like brown, black, or beige, you'll discover that you can pretty much match it with any outfit, regardless of the formality, color scheme, or length of your hem.
Read More: Are Loafers Business Casual?
With High Socks
Like peanut butter and jelly, loafers and socks complement each other. Although the combination may bring back memories of elementary school because of its babydoll aesthetic, it has actually held up quite well.
You can easily dress up this outfit by switching your lacy ankle socks for knee-highs. The rest of your outfit will be more whimsical with a plaid skirt and a colorful turtleneck, and a quilted coat will tie everything together.
Related Post: Do You Wear Socks With Loafers?
With a Maxi Dress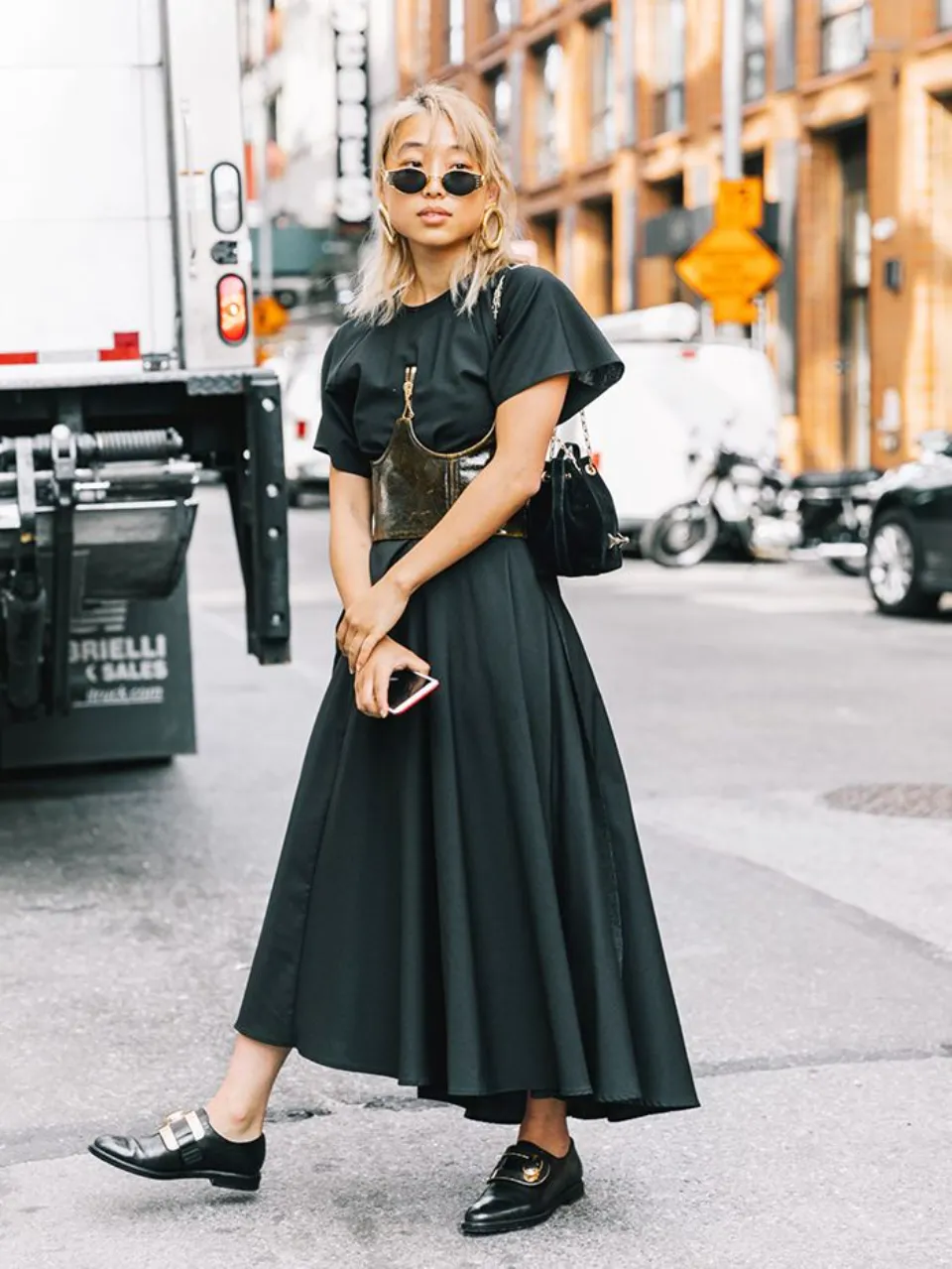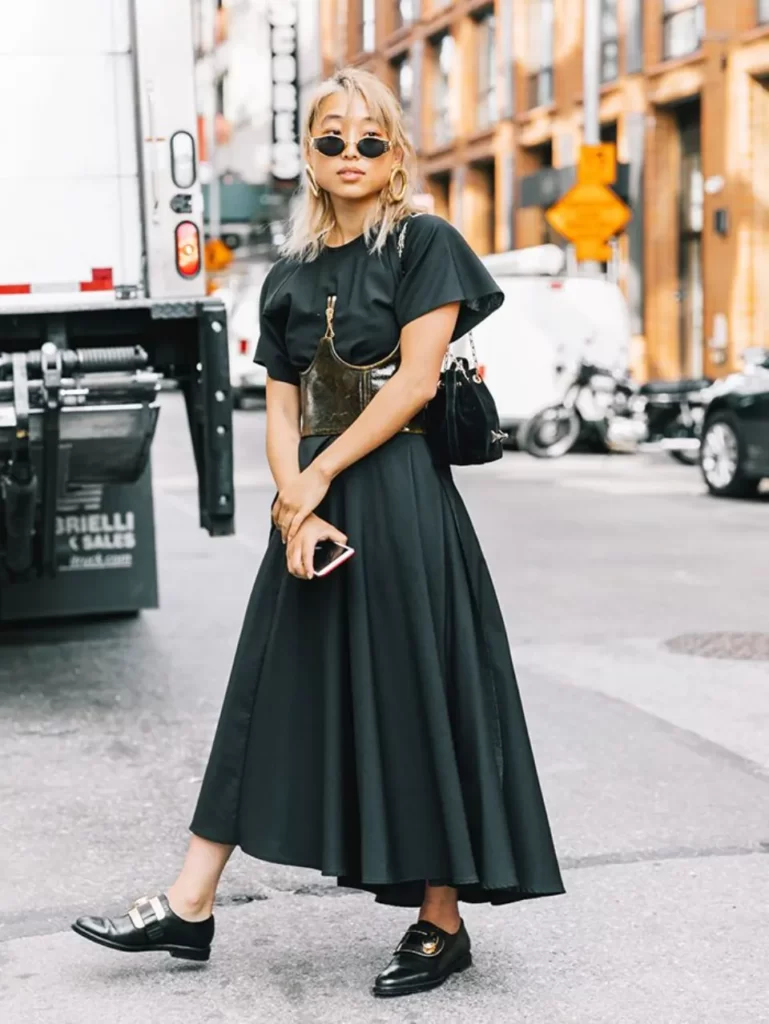 Not all hemlines are ready to pair with this must-have shoe, just minis. Chunky sole options for Maxis look fantastic as well.
However, since a lot of slouching fabric might come off frumpy, we advise switching socks for tights or omitting legwear entirely if you want the finished product to look modern, playful, and elevated.
With a Blazer
An unbuttoned blazer and a pair of loafers can be dressed up or down depending on your mood and/or the weather with bottoms that are appropriate for the occasion.
Although wearing shoes in a contrasting color is an easy way to add interest, keeping your outfit monochromatic will ensure that you look professional and put together.
Also Read: Can You Wear Loafers With a Suit?
With a Shacket
Over the past year or so, the sales of jackets have increased in the fashion industry as the jacket-flannel hybrid has gained popularity on social media.
The substitute for an ordinary button-down is a fairly loose-fitting item that is frequently layered over everything from dresses to athletic wear.
Slipping into loafers rather than sneakers will give an otherwise laid-back look a fashion-forward touch.
With Stirrup Leggings
Victoria Beckham's obsession with stirrup leggings has finally gained some traction, and the '80s fashion fad is putting forth a strong argument for why leggings ought to be classified as pants, particularly for this season.
The stretchy bottoms look great paired with a pair of loafers, which supports the claim.
The result is a business-casual outfit appropriate for the office, brunch, or grabbing a latte. All you need to do is loop the stirrups underneath the heel and add a button-down or blazer for a tailored fit.
Read More: What Are Penny Loafers?
Final Words: Are Loafers in Style 2023
We must admit that loafers are still in style in 2023.
Typically, loafers are made of suede, leather, or croc-inspired styles but nowadays, you'll find fun prints and patterns in chunky and sleek silhouettes.
Read More: Are Turtlenecks in Style?
FAQs
How to Style Loafers With Jeans?
Consider suede or grain leather for a more relaxed appearance.
One thing is clear, and it's that 2023 is reverting back to the classic penny loafer–sleek, chic and understated.
Loafers are known for their casual yet dressy look – allowing you to dress up any outfit without it being too formal or too laidback.