Does the Perbelle CC cream actually make your skin tone better? Let's learn more about its ingredients and the research behind each ingredient in this Perbelle CC cream reviews.
An all-natural skin care product called Perbelle CC Cream claims to even out skin tone, treat hyperpigmentation, and act as a foundation and makeup base.
We'll provide an honest user review, detailing its benefits and drawbacks as well as its components.
What is Perbelle CC Cream?
Perbelle CC Cream is a beauty skin care product designed to help you get rid of blemishes on your face skin and maintain a youthful skin tone.
Research-based natural active ingredients like hyaluronic acid, niacinamide, and adenosine are said to be included in the lightweight formula.
Together, they work to perfect skin coverage while giving it an even finish.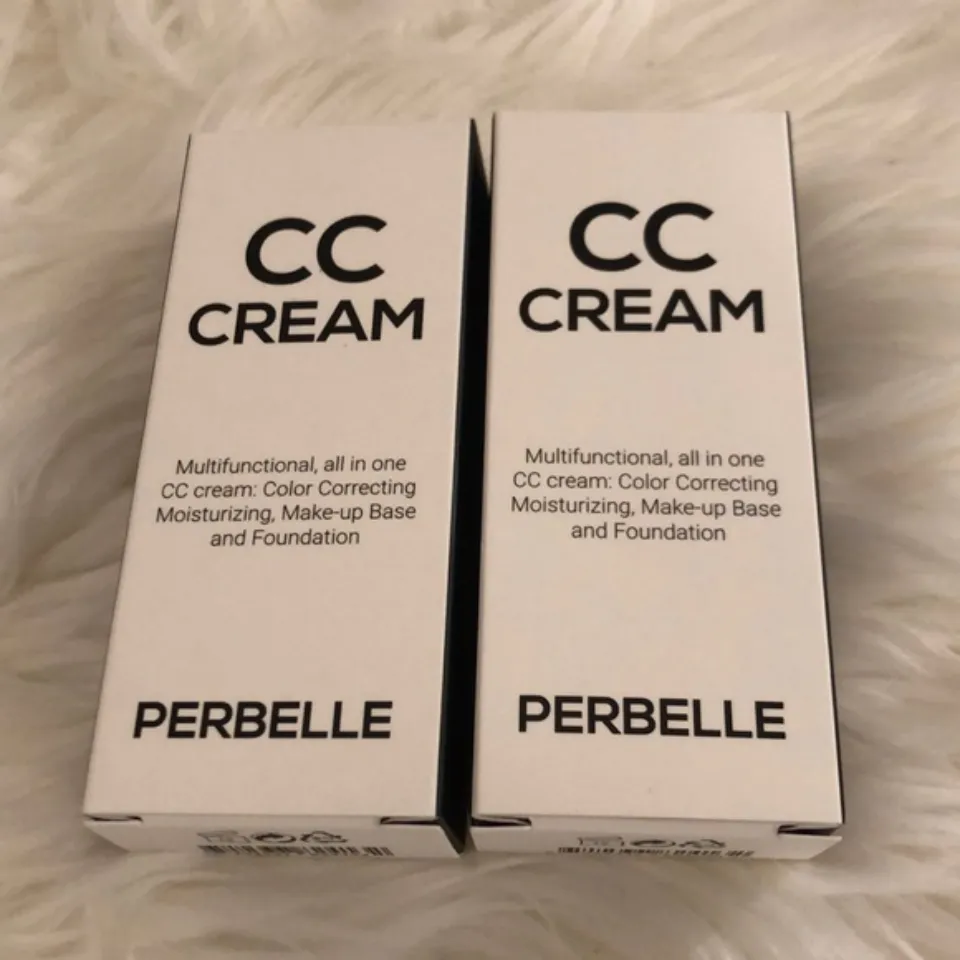 CC cream Perbelle reviews and research have revealed that some of the product's ingredients are unhealthy and ineffective, despite the fact that the product claims to offer fantastic results.
This immediately calls into question the product's claims of authenticity.
Click here to buy Perbelle CC Cream
Who is the Manufacturer of Perbelle CC Cream?
This 3-in-1, Perbelle CC cream is manufactured by a company called Two sisters (Emily and Sarah Smith), the founders of Perbelle Cosmetics, which established the Tel Aviv, Israel-based business in 2020.
With only one product line at the moment, the company is still small, but it has big plans to expand and introduce more exciting skin care products to the market.
Pros and Cons of Perbelle CC Cream
Perbelle CC Cream Ingredients
Perbelle CC Cream is a great option for those looking to protect themselves from the sun. Here are the main Perbelle ingredients.
Titanium Dioxide
One of its main ingredients, titanium dioxide, offers SPF protection and does not degrade in sunlight like chemical sunscreen ingredients like oxybenzone can occasionally do, making it more effective at shielding you from UV rays while being less harmful overall.
Due to its safety profile, I believe titanium dioxide is a good candidate for skincare formulation.
Even though it is becoming more and more common to use chemical sunscreen ingredients like oxybenzone, recent scientific research indicates that these substances may be harmful if used for extended periods of time.
Nelumbo Nucifera Flower Extract
A lovely aquatic flower with unique qualities is the lotus plant. First of all, it contains Nelumbo Nucifera Flower Extract, which is an ingredient in many skin care products, including the Perbelle CC cream.
With its strong antioxidant properties, this ingredient may be able to repair UV rays or other environmental factors, like pollution, from damaging your barrier.
It has also been demonstrated to lessen wrinkles and enhance fine lines while enhancing skin tone.
Hyaluronic Acid (HA)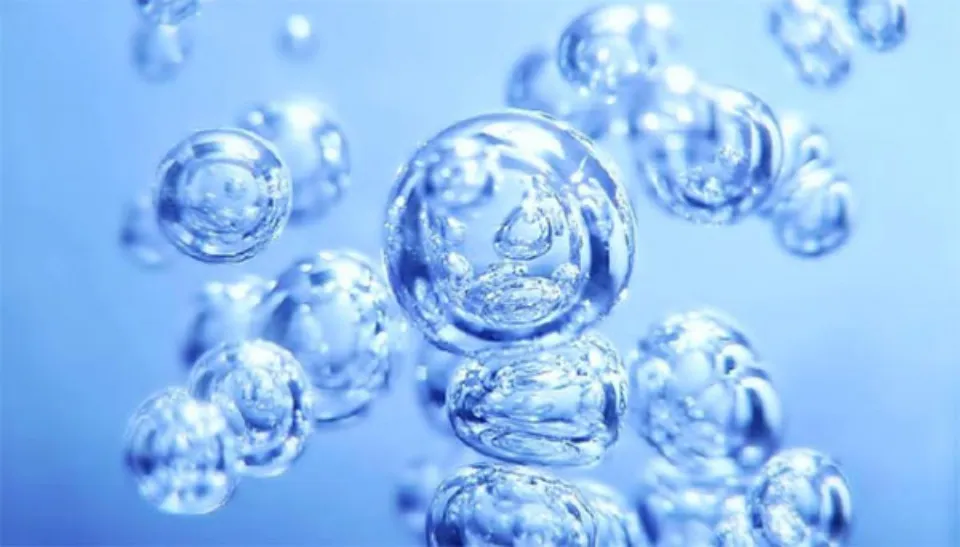 HA is an additional ingredient in Perbelle CC cream. It is a skincare component that has been shown to improve skin hydration, reduce visible wrinkles, and repair damaged skin. This implies that it can improve the look and feel of your complexion.
Scientific research has also demonstrated that it has a number of positive effects on the skin, including a reduction in wrinkles and the redness that can result from eczema or other inflammation-related conditions.
Niacinamide
Niacinamide is a form of Vitamin B3 that might be able to help if you're having trouble with acne or hyperpigmentation.
It can lighten your complexion for even-toned locks while reducing pores and enhancing skin hydration.
How Does Perbelle CC Cream Work?
So does Perbelle really work?
This Perbelle CC cream contains iron oxides, which are natural pigmentation that has the ability to shift based on your natural skin color.
This makes it possible for it to even out your skin tone and act as a foundation or potential makeup base.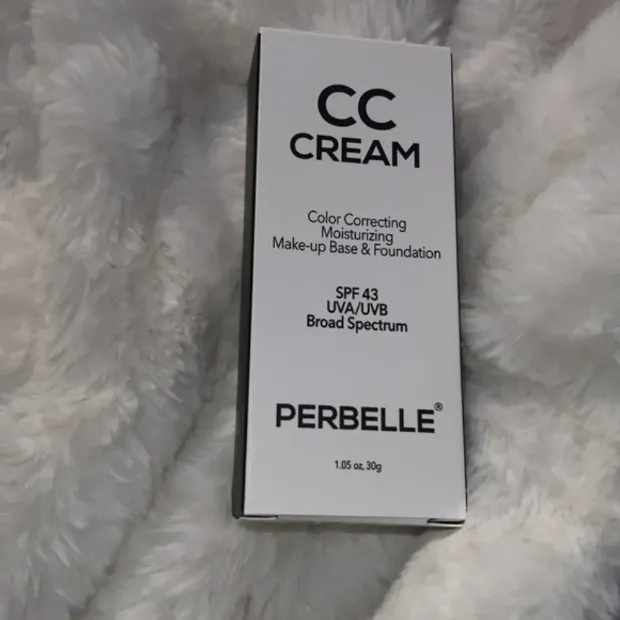 Other ingredients prevent melanin from being produced, which can lighten the skin and get rid of hyperpigmented spots.
This mixture might increase collagen synthesis, which tightens the skin and increases elasticity. This could help to smooth wrinkles and fine lines on the complexion.
The variety of uses of collagen in dermatology were investigated in an article that appeared in the Journal of Cosmetic Dermatology.
This formula is hydrating and could moisturize and get rid of dryness. The liquid penetrates the skin, plumping and aiding in the further reduction of wrinkles and lines.
Anti-inflammatory ingredients in this CC cream could reduce redness and swelling, and antioxidants could reduce oxidative stress and free radical damage.
This assists in repairing skin barrier damage and offers defense against UV rays and other environmental irritants.
The cream also has SPF 43, which blocks from both UVA and UVB rays. The effectiveness and safety of sunscreen in preventing skin cancer were examined in a review of the research published in the CMAJ.
Is Perbelle CC Cream Safe?
While Perbelle CC Cream is generally safe for most people, there is a possibility of side effects for some individuals.
The product includes fragrances, which some people may be allergic to. Before using a new product on the face, it is always advisable to patch-test a small area of skin.
How Do You Apply Perbelle CC Cream?
Apply Perbelle CC cream in the morning as part of your regular routine. Spread the product evenly over your complexion after cleansing and patting your skin dry.
Either apply moisturizer before or after, Perbelle CC Cream can be used as a base for makeup or as a foundation, and you can reapply it throughout the day as necessary.
What is Perbelle CC Cream Refund Policy?
The manufacturer offers a 30-day return policy, but only to citizens of the United States. There are no returns possible for international customers.
You can contact the manufacturer if you're not satisfied with the product for instructions.
Within 30 days of the day you received it, send the order back, in new or barely used condition. There will be a $9 processing fee deducted from your expected full refund.
Customer Reviews: Any Perbelle CC Cream Complaints?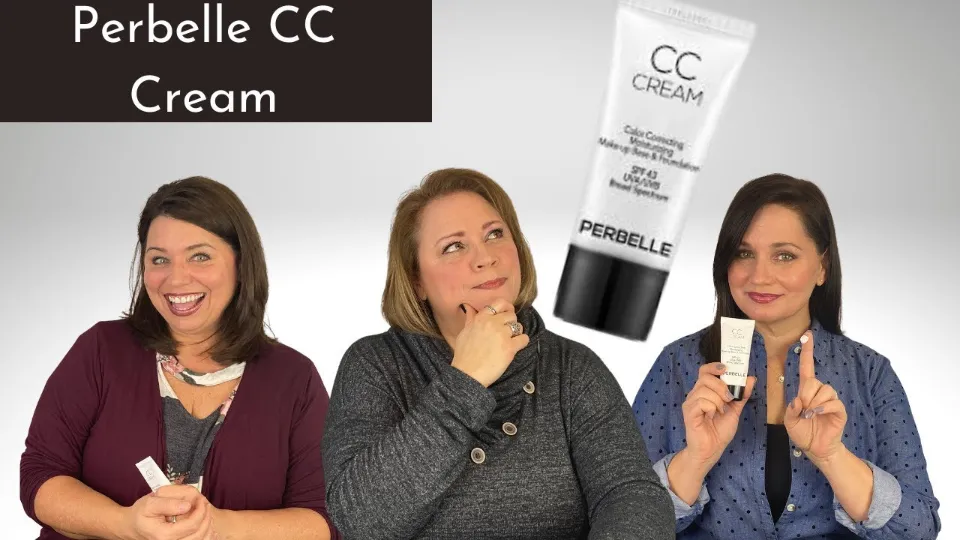 The Perbelle CC Cream reviews varied in their opinions of the product. It was well-liked by many users, who claimed that it moisturized their skin well and evened out their skin tone.
There were also users who claimed it didn't suit their skin tone or caused a skin reaction. To give you an idea of what people are saying about the cream, here are a few customer reviews:
I used it for two days and was pleased with the coverage, but I developed a rash and had to stop using it.
I have rosacea and this cream completely evens out my skin tone, even though I don't have many brown spots to cover. Any additional blemishes are also covered.
It was hard, dry, and didn't match my skin color. Furthermore, I found the size disappointing—such a tiny tube. No more orders from me.
Conclusion on Perbelle CC Cream Reviews
That's all about Perbelle cosmetics Reviews. So in conclusion, does Perbelle really work?
Perbelle CC Cream may serve as a base for makeup, a foundation, and a tone and color-correcting formula which could balance your skin tone.
Perbelle CC Cream is one of the worst sunscreen and cosmetics products, so we advise staying away from it.
While the cream may be an effective UV blocker and may improve skin quality due to some effective ingredients, Perbelle CC Cream also contains a number of inactive ingredients like fragrance and octinoxate that we recommend consumers avoid for health reasons.
If you are looking for more product reviews, keep reading:
FAQs about Perbelle Reviews
Where to Buy Perbelle CC Cream?
It is available on Amazon.
Where is Perbelle Cosmetics Manufactured?
It is made in Korea and shipped from within the US.
Who Owns Perbelle Cosmetics?
Sarah and Emily are the sole owners of Perbelle Cosmetics.
Is Perbelle Cosmetics Legit?
The short answer is yes, Perbelle Cosmetics is a legitimate company.
Does Perbelle Really Work?
Yes, the cream may work well to block UV rays and may also enhance the quality of your skin.
Is Perbelle a Reputable Company?
The short answer is yes, Perbelle Cosmetics is a legitimate company.
Can You Buy Perbelle CC Cream in Stores?
No, but if you want to purchase it, you can buy from the Perbelle cosmetics website or Amazon.com.