How to cancel Shein order is the most frequently asked question that Shein customers ask, so today we will discuss the detailed order cancellation procedure on Shein.
Within minutes of pressing the confirm purchase button, we frequently regret purchases made on Shein. Perhaps you've changed your mind, or perhaps you unintentionally placed two orders for the same item.
Read on to learn more about how to cancel Shein orders as we walk you through every step in this article.
Can I Cancel An Order on Shein?
First, let's discuss can you cancel Shein order.
The most important point is: Shein orders can be canceled, but only before it is shipped.
In this instance, all you need to do is log into your Shein account, access your orders list, select the order you want to cancel, and press Cancel.
Related Post: How Long Does It Take for Shein to Deliver?
How to Cancel Shein Order Using the Shein Website and Get a Refund?
If you need to cancel an order from Shein, the process is relatively simple.
Just follow the steps below:
Step 1: Access your Shein account by logging in on the Shein website.
Step 2: Go to the "My Orders" section and find the order you want to cancel.
Step 3: Click "Cancel Order."
Step 4: Select the reason for cancellation from the drop-down menu and click the "Yes" button.
Step 5: Click "Submit," and your order will be successfully canceled.
You Might Also Like:
How to Cancel Shein Order Using An App?
To cancel Shein order using the app, follow these steps.
Step 1: Open the app and find the "Me" section on the home screen.
Step 2: Click the "Processing" on my order section.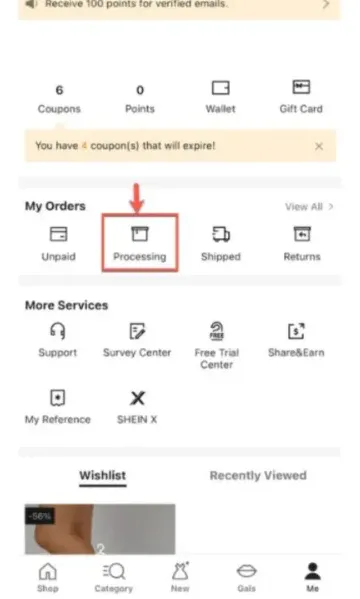 Step 3: Press the "Cancel Order" button.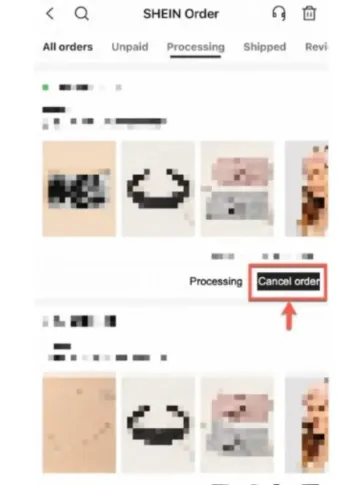 Step 4: You'll get a message asking you if you want to cancel. Click the "Yes" button.
Step 5: Your refund delivery method is up to you. You can either select the "Shein Wallet" option or the "Payment Account" option.
Step 6: Select the justification for your order cancellation.
Step 7: Click "Submit," and then your order will be canceled.
The refund will be given to you using the payment method you chose. The Shein refund will be processed in less than 24 hours if you selected the Shein wallet option.
If you choose the payment account option, it might take 2–10 business days for your account to see the refund.
Within 7 business days, you'll receive your refund. Following that, your refund will appear in Shein wallet. And confirmation email will be sent to you once the refund has been processed.
Can I Cancel a Processing Order on Shein?
Any Shein order that has been placed but has not yet been shipped can be canceled, as stated above.
The most challenging situation is when you want to cancel a Shein order after it has already been shipped.
How Can I Cancel Shein Orders That Have Been Shipped Already?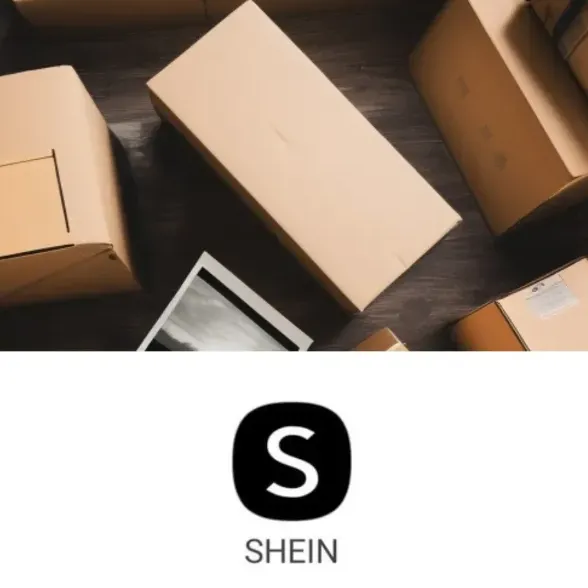 Some people may wonder how to cancel Shein order after shipped.
Unfortunately, if your order is already in "Out of Warehouse" or "Shipped" status, you will not be able to cancel it because it has already been shipped. Don't worry, you have the choice to return something and receive a refund.
Waiting for the item to arrive at your address is the first thing you need to do. You will have 45 days to return the Shein item starting at that point.
You have to use the Shein website or app to complete the process. Go to "My Orders", find the order, and click on "Make Return".
After receiving a label, you must attach it to the package and deliver it to the designated collection location.
Some issues to consider:
An item must be in brand-new condition in order to be returned.
Refunds may be given in the form of Shein credit or the payment method you selected. If you do it the other way, the deadline is roughly a month, but you receive the refund in Shein credit very quickly.
Lingerie and intimate apparel, bikinis, swimwear, costume jewelry, bodysuits, and accessories are among the products that cannot be returned.
The initial return label is free. If an additional label is necessary to finish the return, the cost is $7.99; this amount will be subtracted from the refund amount.
Beyond the requirement that you return the item and wait to receive your refund in this instance, the process is straightforward; all you need to do is be patient.
Read More: How to Track Shein Order?
What Happens If You Cancel a Shein Order?
As we said above, in case you cancel an order that has not been shipped, the order is not sent to you. The refund is normally made to your Shein wallet within 5 business days.
The money can then be withdrawn to your payment account or used to complete the order.
So, the answer to "If I cancel my Shein order, will I receive my money back?" is: "Definitely, yes!" You will always receive a refund from Shein if there is an option to cancel an order.
Conclusion: How to Cancel a Shein Order
That's all about how to cancel an order on Shein.
Since Shein is a reliable company, you don't need to worry about issues while canceling and refunding an order. You can complete the process without much difficulty because it is fairly simple.
Note that if your orders have not yet shipped, you may cancel them, but they cannot be canceled once it has shipped. Only in that case are you eligible for a refund.
For more order canceling tips, continue reading:
FAQs about How to Cancel Shein Order
Will You Get Money Back If You Cancel An Order on Shein?
You will receive a refund if you have to cancel any Shein orders, yes. The funds can either be withdrawn to your payment account or used to cover upcoming orders.
How Long Does Shein Take to Refund a Cancelled Order?
Within 7 days of your order cancellation, your refund will be processed. The Shein wallet will receive a refund.
Is It Hard to Return to Shein?
After we receive your package, refunds will be processed within 7 days. Depending on what you request, the refund will be sent to either your Shein Wallet or the original payment account.
How Long Does Shein Delivery Process Take?
Processing usually takes 1-3 business days.