Lip scrubs are an easy way to improve your regular self-care routine. Do you know what is lip scrub exactly?
Lip scrubs usually contain two key ingredients: a rich moisturizing emollient and a grainy scrub that acts as an exfoliant. Usually, the texture of these lip exfoliants is thick, like vaseline.
Exfoliating and moisturizing your lips offers numerous advantages that are noteworthy. Let's dig a little deeper into what lip scrubs do and how to use it.
What is Lip Scrub?
Lip scrubs are a great way to exfoliate your lips and remove any dead skin cells. In addition to making your lips appear smoother, doing this will make it easier for lip balm or lipstick to apply.
Lip scrubs are also a great way to moisturize your lips.
Most lip scrubs include oil, nutrients, and sugar or another exfoliant to help keep your lips moisturized.
You can easily make these at home because they are very straightforward formulas. Additionally, some businesses sell scrubs that are prepared commercially and contain various ingredients. Always choose natural products to ensure the healthiest skin and smile.
Read More: Is Lip Scrub Edible?
What Does Lip Scrub Do?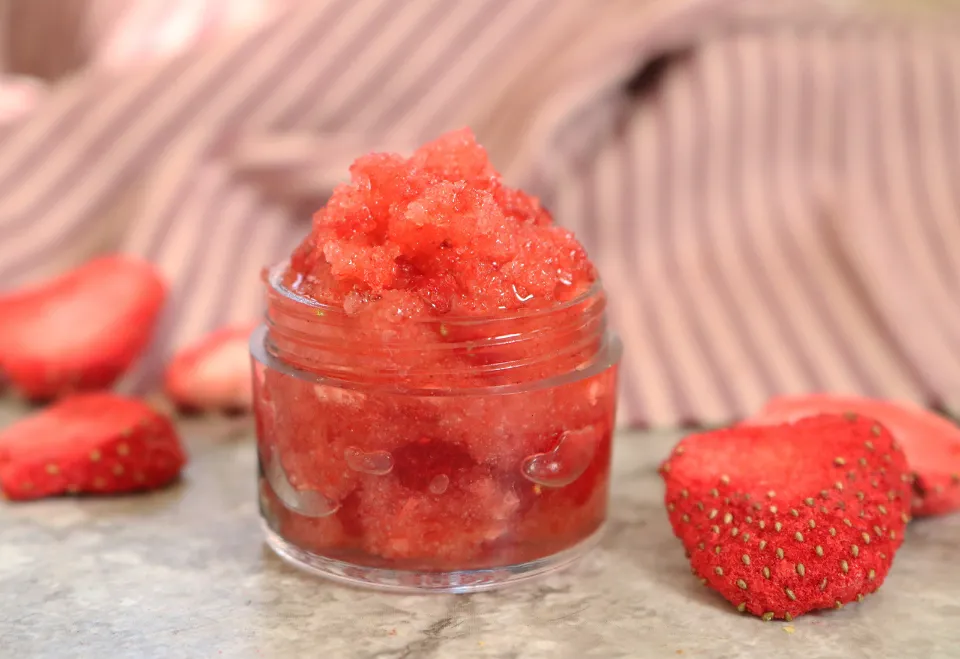 Lip scrubs, generally made from physical abrasives such as apricot pits, sugar, or microbeads, work by manually removing dead or peeling skin from the lips.
Using manual exfoliators on the delicate skin of your lips can have both short-term and long-term effects, despite the initial results possibly feeling satisfying. For some people, the ripped-off dead skin can cause redness, irritation, or bleeding right away.
These abrasives can damage your lips over time by micro-tearing, which lengthens the time that you experience dry, chapped lips.
While it's a more advanced method of treating chapped lips, using a chemical lip exfoliator with ingredients like fruit enzymes, organic extracts, and hyaluronic acid is much gentler on your lips and also deals with the underlying problems that can lead to dry lips in the first place.
Chemical exfoliation and lip masks, instead of lip scrubs, allow the skin to heal naturally, revealing softer, smoother lips.
If you are interested in making lip scrubs, please check our guide on How to Make Lip Scrub.
How to Use Lip Scrub for Best Results?
We desire the best possible appearance and feel for our lips at all times. This makes lip scrub such an important step in our beauty routine. Here are the simple steps to use lip scrub for best results:
Start with clean lips that are makeup-free. Use a warm rinse on them before applying lip scrub.
In a circular motion, gently massage your lips with a small amount of lip scrub.
For the scrub to do its magic, leave it on your lips for a minute or two.
Using warm water, thoroughly rinse your lips, then pat dry.
You can get started by applying your favorite moisturizer or lip balm.
How Often to Use Lip Scrub?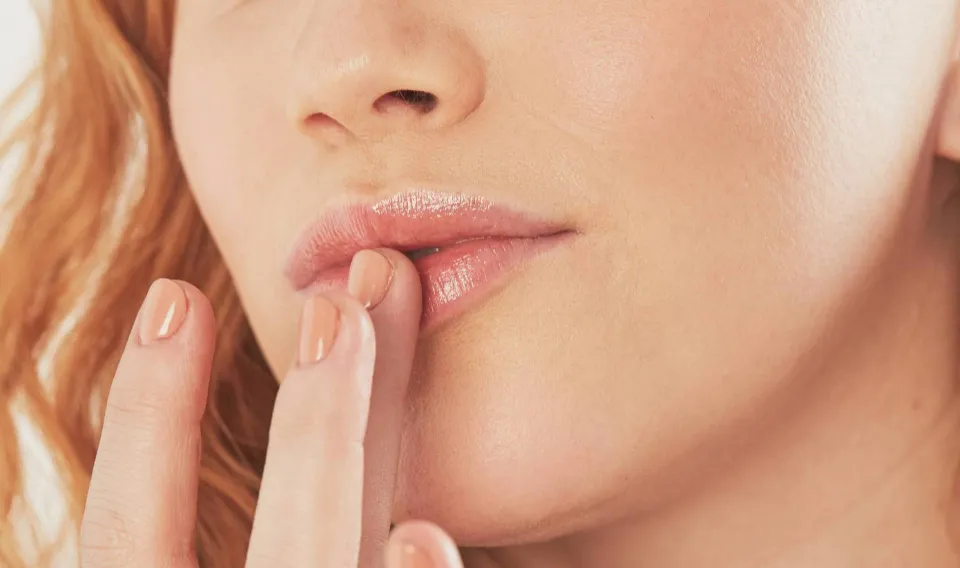 While lip scrubs cause more harm than good, that doesn't mean you can't keep the skin on your lips exfoliated and hydrated for a plumper, healthier appearance.
Utilizing a lip mask two to three times per week will help you prevent further harm to your lips, and leaving the mask on overnight will help to immediately restore the moisture barrier of your lips' skin and heal any dry, chapped skin you may already have.
What Are the Benefits of Lip Scrub?
The removal of dead skin cells from the surface of your lips, revealing new, fresh layers underneath, and preparing them for puckering are all benefits of lip scrub!
Smoothes Your Lips
Lip scrubs assist in removing dry, flaky, and dead skin from your lips. Additionally, they help your lips feel nice, smooth, and hydrated so that they can pout.
Encourages Cellular Turnover
Sugar scrubs and other natural exfoliants can be used to exfoliate your lips, which will help to improve blood flow there. Increasing circulation encourages cellular renewal, resulting in fresh, new skin cells and a fuller pout.
Helps Prevent Dried, Cracked Lips
Because of their poor barrier performance, your lips are unable to retain moisture very well. By using a lip scrub, you can stop dry, cracked lips in their tracks.
Final Words: What is Lip Scrub
One of the first things people notice about you is your smile, which includes your lips significantly.
Lip scrub is a convenient and effective way to enhance your lips by removing dead skin cells and moisturizing your lips. With the right ingredients, making a lip scrub at home is simple.
It takes a little daily maintenance to keep your lips healthy and looking their best. One straightforward method to do this is to incorporate a lip scrub into your routine.
FAQs
Can I Use Lip Scrub Everyday?
We advise exfoliating your lips once or twice a week.
What is Lip Scrub Made Out Of?
Common ingredients include sugar, honey and coconut oil.
Is a Lip Scrub Good for You?
Lip scrubs help remove dead skin cells, dry skin, and flaky skin from your lips.