Which size to choose may be confusing if this is your first time purchasing something from Free People. But does Free People run small? Normally, Free People's sizes run big.
Doing your research before buying will help you save money by preventing you from having to buy more sizes than you need to, whether you're deciding between two sizes or always stick with the same one.
If you're wondering if they're true to size or run small, here's everything you need to know about Free People's sizing.
You can aslo check Free People Reviews for more information about this brand.
Does Free People Run Small?
So does Free People run big?
Yes, we would say Free People's sizes run big, especially their tops and bralettes. The fact that many of their clothes appear to be larger than anticipated surprised many reviewers.
If you don't like oversized or loose-fitting tops, you might want to size down when purchasing them. Band and cup sizes for their bralettes are one to two sizes larger than your customary size.
Their dresses either run small or are true to size, depending on the style. Their sweater dresses and more loose-fitting styles run true to size, but their more form-fitting dresses are smaller.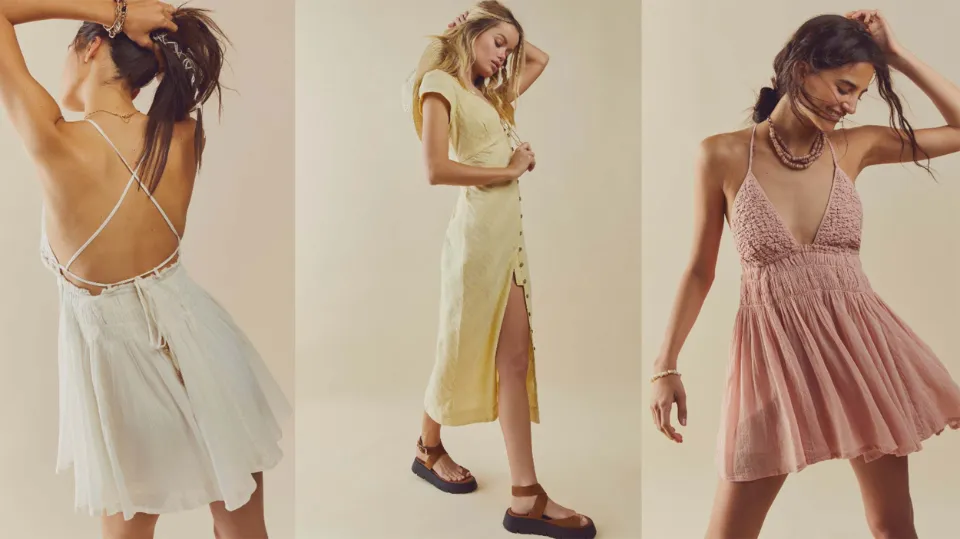 Their baggy fits are also deliberate. As their name implies, Free people caters to "free-spirited types," and many of their oversized fits have a bohemian aesthetic.
However, you should size down if you don't like the fit or overall boho vibe of the garment.
Read More:
Does Free People Offer Plus Size Options?
Sadly Free People don't offer plus size options, with their sizing only going up to an People still looked for "secret plus size options" even though XL is equivalent to UK 20.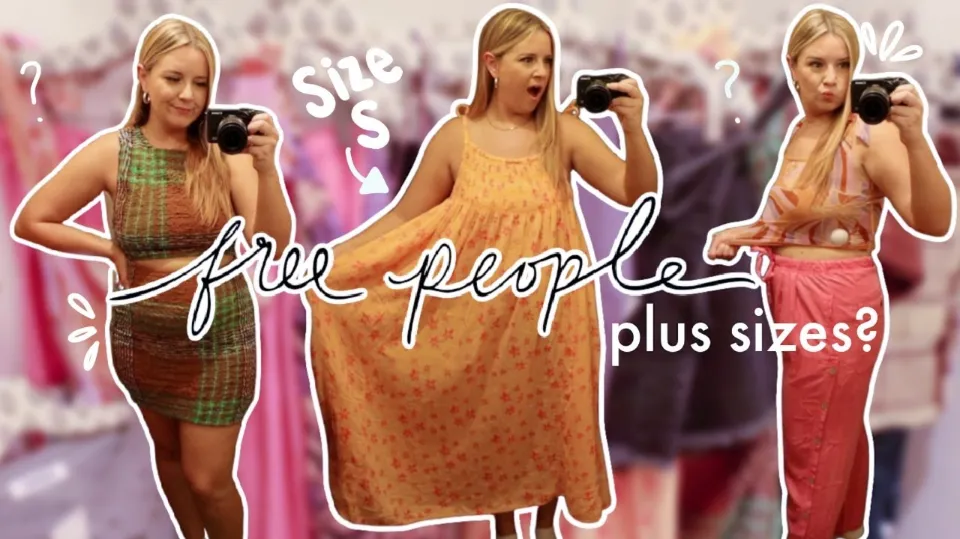 There was a rumor that they provided "secret sizes" in their physical stores earlier this year.
Some of their large items may feel small around the chest area if you lean toward the bustier side. So, despite the fact that they don't offer a specific plus-size option, their generous sizing seems like a good choice.
Related Post: Is Free People Ethical?
What Size Do Free People Models Wear?
Free Poeple doesn't disclose the sizes the models are wearing. Anyone's guess is fair game given the brand's baggy fits.
The exact dimensions of the pieces you want to purchase must be found in the product details.
Conclusion: Does Free People Run Small
The clothing line is praised for its stylish, cozy, and flattering items in numerous online reviews. So in conclusion, how well do Free People actually fit?
Here is the answer: Free People's sizes run big, especially their tops and bralettes. Therefore, be careful when selecting a size when you shop at Free People.
Read More: Why is Free People So Expensive?
FAQs About Is Free People True to Size
Do Free People Jackets Run Big Or Small?
The jackets fit pretty closely to size. Sizing down is advised if you are petite because the jackets and blazers may fit looser and longer on you (if it doesn't make the fit a bit too cozy).
On shorter frames, some of their cardigans will also sit far too long.
Do Free People Jackets Run Big Or Small?
With a membership, shoppers get a 15% discount (including sale items) with every purchase, free shipping, free returns, and access to exclusive promo codes.