If you've ever been curious about getting your nails done in the French tip style, you may be wondering how much is a French manicure?
Depending on the salon you visit, you may be required to pay between $15 and $100 for a standard French tip.
In order for you to decide if French tip nails are something that fits within your budget, I'll look at the average cost of them in this post.
How Much is a French Manicure?
So how much does a French manicure cost?
A French Manicure can cost anywhere from $15-$100. This wide range is caused by the fact that costs can vary depending on the application technique, the salon's standing, and even the salon's location.
These prices only apply to salon services; if you intend to do your own French manicure at home, it might be less expensive, particularly if you already have all the necessary tools.
Different Styles of French Tips Manicures
French tips are a traditional and timeless manicure style that is always in vogue.
There is sure to be a French manicure that complements your individual style among the numerous variations that are available.
From classic to edgy, here are some of the most popular French tip styles:
Classic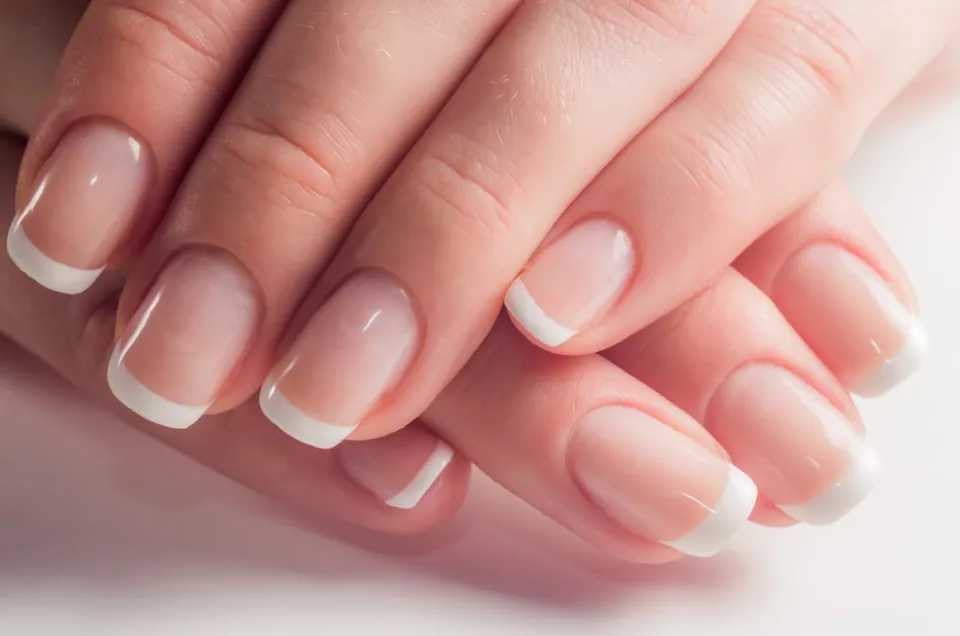 A white tip on the top of the finger characterizes the classic French tip style, which is understated and elegant.
For a classic and understated appearance, this look is ideal.
Half Moon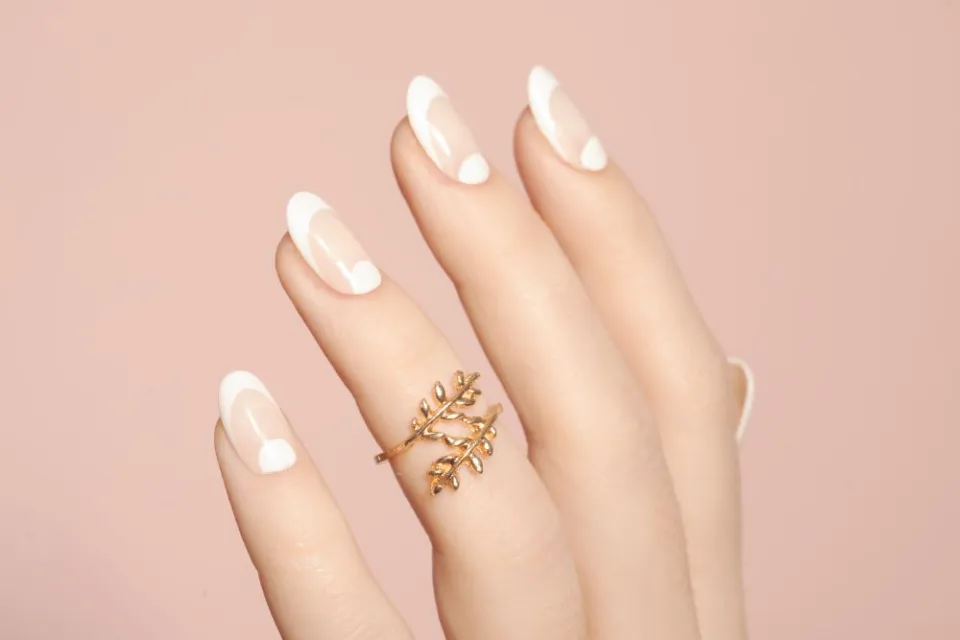 This fashion is ideal for changing up your daily routine.
The tip of the nail in this style is located at the base, giving it a half-moon shape rather than the traditional tip at the end.
Edgy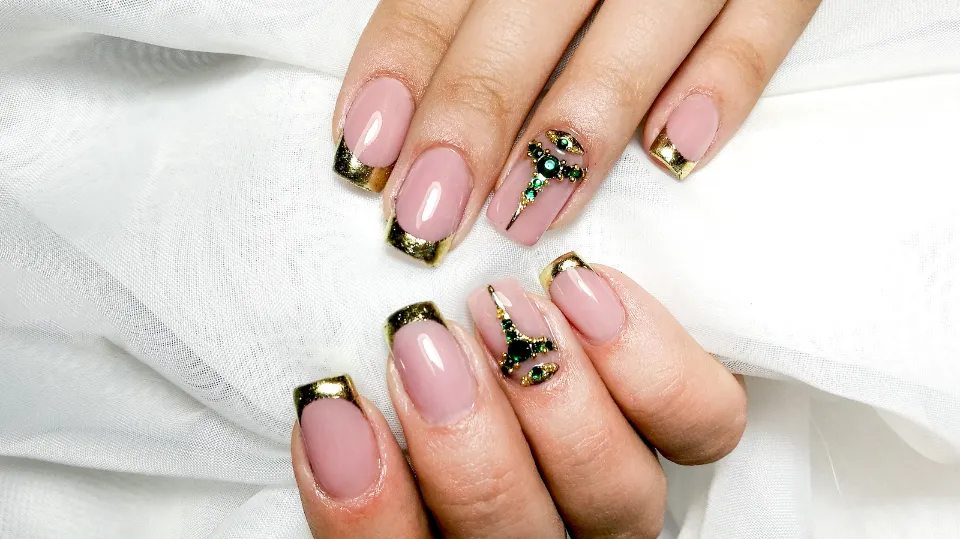 There are several edgy French tip designs available for those seeking something more contemporary.
There are many colors available, including black and various hues of blue, green, and purple.
Geometric patterns and stripes are other creative options.
Glitzy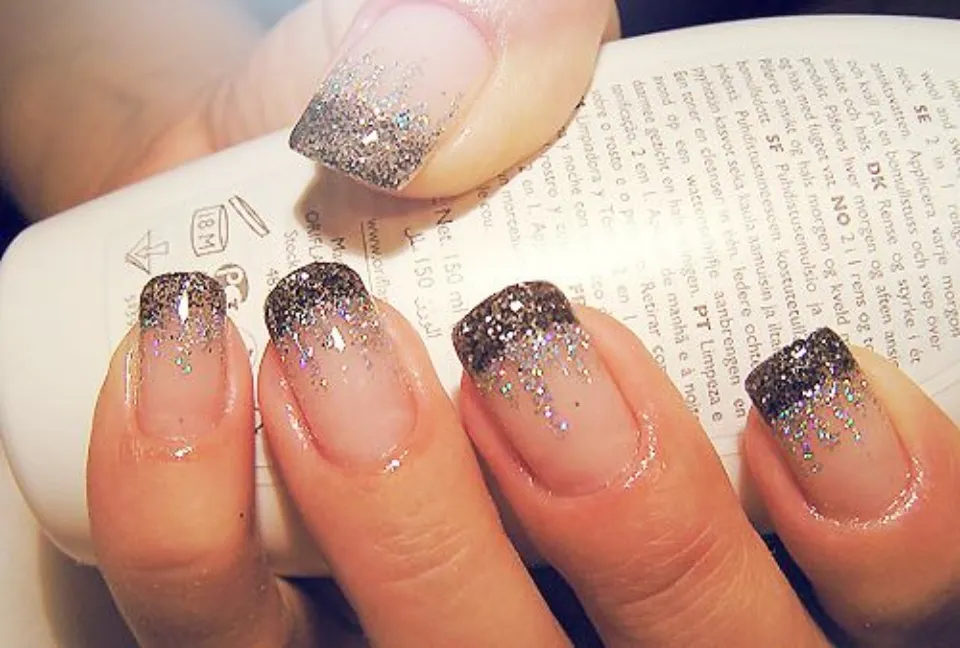 Glitzy French tips add sparkle with rhinestones or glitter if you want to add some glitz to your manicure.
Metallic hues like gold or silver are among the many colors you can select from.
You Might Also Like: How to Do French Manicure on Short Nails?
Double French Manicure
The double French manicure features two white arches at the tips of your nails as opposed to one.
giving a stunningly straightforward updated spin to the French manicure.
Factors That Affect French Manicure Cost
Depending on the salon and area you live in, the cost of a French manicure can be anywhere from $15 to $100.
There are several factors that can affect the cost of a French tip manicure, including the following:
Type of Salon: French tip manicures are priced differently depending on the services each salon provides. A high-end salon, for instance, may charge more than a neighborhood nail salon that offers more straightforward services.
Quality of Products: Costs at salons that use higher-quality products will typically be higher than those at salons that use lower-quality products. French tip manicures are a specialty that some salons charge more for than others.
Technician Experience: Due to the skill and expertise they bring to their work, trained professionals who have years of experience and practice can usually charge more for their French tip manicures.
Length of Appointment: The price of the French tip manicure can vary depending on the appointment length, just like it can with any other kind of service. Usually, an hour-long session will be more expensive than a 30-minute session.
It pays to compare prices if you're looking for a great deal on a French tip manicure.
Before choosing a salon, be sure to compare prices at various establishments and enquire about the caliber of their products and the qualifications of their technicians.
Cost-Saving Tips for Getting a French Tip Manicure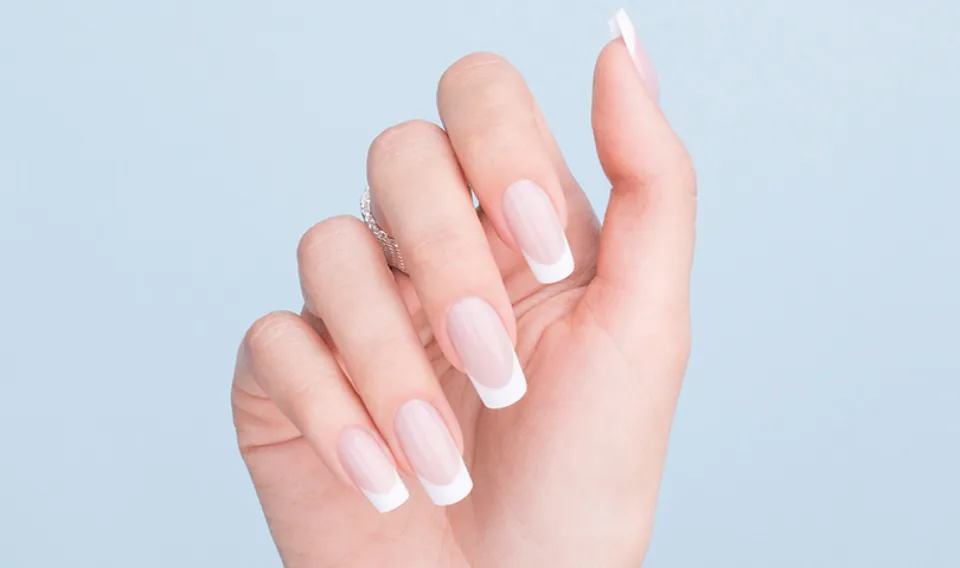 1. Bring your own supplies: Make sure to bring your own nail polish and top coat if you plan on getting a French tip manicure. The majority of salons charge more for the supplies they use, so doing this can help you save money.
2. Look for regional discounts: Before going to the salon, do some searching to see if there are any regional discounts or deals. You could possibly save money by taking advantage of special offers for French tip manicures.
3. Buy a DIY kit: If you'd like to do your own French tip manicure at home, consider buying a store-bought DIY kit. These kits typically include all required materials as well as simple-to-understand instructions.
4. Reuse your strips: If you plan on using nail striping tape to create the French tip design, make sure to save the piece that you used for your first manicure. This will save you money over time by preventing the need to purchase a new one each time.
5. Consider splitting the cost of your manicures with a friend if you're going to the salon together. This way, both of you can have beautiful French tips without breaking the bank.
How Long Does a French Manicure Last?
Depending on the nail application technique you choose, your French Manicure may last anywhere from 5 days to 8 weeks.
There are many things you can do to extend the life of your gorgeous new set of nails for as long as possible.
How long your manicure lasts will depend on a few factors, including how you take care of them.
Conclusion: How Much is a French Manicure
The French Manicure is by far one of the most classic and timeless nail art designs you can get.
So how much are French nails? The cost of French tip nails can range from $15 to upwards of $100, depending on the complexity of the design and the type of salon you go to.
Consider the length of your appointment and the caliber of the products used when determining what is best for you.
Read More: How Much is a Gel Manicure?
FAQs About French Manicure Cost
How Much Do Acrylic Nails Cost at a Salon?
The best materials are acrylics. An average full set of acrylic nails will cost you $35 to $45.
How Much is a Full Set of Gel Nails?
Depending on your selections, a gel manicure will run anywhere between $35 to $80+.
Generally, you can expect to pay between $35-$60 for a pedicure.
Is French Manicure More Expensive?
Due to the added time and effort needed to create the details, French manicures are typically a little more expensive than traditional manicures.