If you have dry skin, you probably have one of the most important goals on your mind lately – getting your skin moisturized. But how to achieve dewy skin? Don't worry, here are nine ways you can use at home.
Achieving this coveted beauty look may be easier said than done, but you can do it with a high-quality skincare routine Products and dewy make-up do this—even if your complexion is naturally dry. If the goal is dewy skin, you need to remove dryness and dullness.
What's the best way to achieve this youthful, radiant look? how to get dewy skin? Keep reading and find out more.
What is Dewy Skin?
Dewy skin is not greasy and not too oily. This trend is all about healthy-looking, radiant skin. It looks like there's only a thin line between the two, but it's an important difference.
Not only does it look different, but it means anyone can achieve visibly dewy skin. It has nothing to do with a single skin type.
When we talk about dew, we mean glowing skin that hydrates and reflects light. It's subtle but shocking. Some people have skin that looks naturally dewy, while others use a well-planned skincare routine to achieve the same look.
How to Achieve Dewy Skin?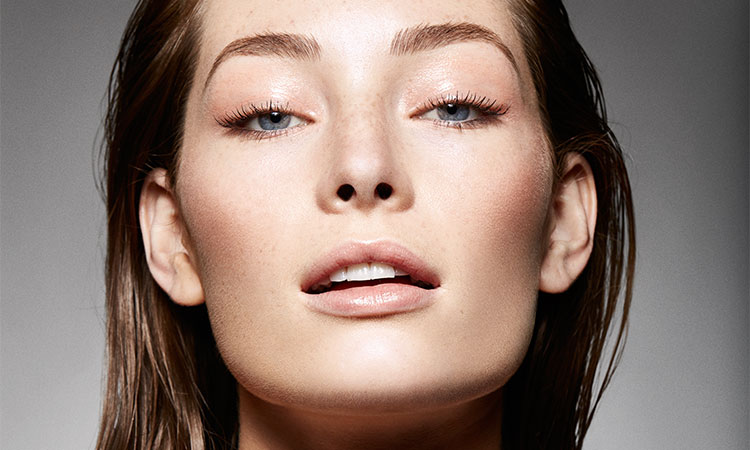 1. Start with a quality cleanser
The key to looking fresh is, well, a fresh face. Start your skincare routine from scratch. Removes any residual makeup as well as dirt and oil that settles in pores day or night.
Choose a product that's not drying, but one that's moisturizing, so your skin retains enough moisture to withstand whatever makeup you're putting on as well as the wear and tear of the outside world.
2. Exfoliate once or twice a week
If sparkling dew is what you want, then this step cannot be skipped. Exfoliation is essential to make someone look dewy. In fact, it helps smooth out those dead skin layers and helps reveal a brighter complexion.
Choose a moisturizing scrub enriched with organic botanical ingredients like jojoba beads, aloe vera, and olive oil, as well as potent antioxidants to limit the production of free radicals that can damage your skin.
3. Stay away from matte foundations
You need to make sure your makeup is right for you, so use a product that's more like an anti-aging moisturizer with medium to full coverage. It is recommended to use a dense foundation tool, such as a beauty blender, to help apply the concentration directly to the skin, using light circular motions all over the face.
4. Apply a rich serum or face oil massaged into the skin
Whether in serums or facial oils, plenty of hyaluronic acid boosts the hydration your skin craves. Not only does it keep your skin supple and prevent dryness, but it also provides the perfect base for your makeup. Hyaluronic acid acts like a sponge, drawing water to the outer layers of the skin. It boosts moisture and shine and provides a plumping effect.
5. Before applying makeup, smooth on your favorite daytime moisturizer
For dewy, glowing skin, choose a moisturizer that penetrates directly into the skin, leaving it soft, but not greasy.
An overly slick moisturizer will make makeup glide across the face instead of staying on the skin. Again, choose a product that contains hyaluronic acid to lock in moisture for sustained intense hydration.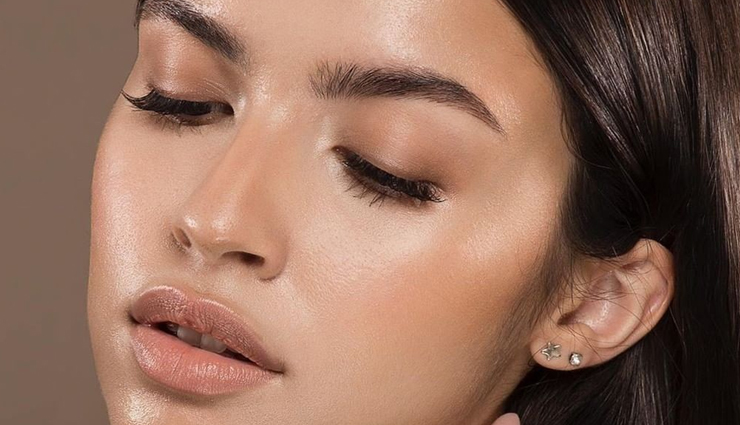 6. Follow clean skin with a hydrating toner
In traditional skin care regimens, toners are applied by vigorously patting the skin. It is believed that increased blood circulation stimulates the skin, which contributes to a healthy glow. For optimal hydration, choose a toner rich in antioxidants and essential fatty acids, so your skin will be smooth and revitalized.
7. Use an illuminating face primer
To prepare the skin before makeup, apply a facial primer that nourishes and hydrates the skin. Not only does this lock in moisture, but it also plumps the skin and helps maintain a healthy glow throughout the day. Remember, this look is all about buffing out pores for a healthy bright, dewy face, so make sure your primer doesn't bleed through it.
8. Apply a hydrating mask once or twice a week
In the evening, hydrate and rejuvenate your dull and tired skin after prolonged exposure to the outside world, the office or the gym. Not only does this lock in more moisture, but it also relieves the redness or inflammation that occurs naturally in everyday life. Try products rich in essential fatty acids to improve elasticity and prevent moisture loss.
9. Add a little extra glow with a luminizer and highlighter
The highlighter softly reflects and diffuses light, highlighting the highlighter on the high points of the face, and the tops of the cheekbones, for the most effective style. Remember, the look is all about overall, sheer luminous quality, so nothing should look too heavy.
To achieve an ultra-smooth "glass skin" dewy look, it's recommended to add a little highlighter to the foundation or use a highlighter at the end for some finishing touches.
Read More:
Final Words: How to Achieve Dewy Skin
That's all about how to get dewy skin.
It turns out that with skincare and other tricks, you can easily give your skin a natural glow, and simple things like getting more sleep, eating more, and eliminating bad skin habits can improve your complexion almost instantly.
It's that simple! Saving money isn't the only benefit, either. When you make these simple lifestyle changes, chances are you'll feel better too. Of course, there are also products that can help boost your skin's radiance.
There are many skincare products that are designed to make the skin healthier and more hydrated. This will increase your sleep time a bit, but it will be worth it in the long run.
You May Also Like:
FAQs
What Does Dewy Skin Mean?
Dewy skin is skin that looks hydrated, fresh and smooth – as if you've just exfoliated.
How to Get Dewy Looking Skin?
One of the first steps in achieving a dewy makeup look in the winter is to start by exfoliating and hydrating the skin properly.
What Products Give You Dewy Skin?
A tinted sunscreen, liquid foundation, BB cream, or skin tint topped with cream or liquid highlight on the cheekbones, nose, and Cupid's bow will go a long way to bring on the dew.