Do you want to learn more about how to become a Shein ambassador? This guide is right for you!
Shein is a fast-fashion women's clothing company that sells reasonably priced clothing that is based on more pricey brands.
There are some things you should be aware of if you want to use your social media accounts as brand ambassadors for Shein.
Keep reading and find out more.
How to Become a Shein Ambassador? Step-by-Step
How to become ambassador for Shein? Here are the qualities you must possess within yourself in order to represent Shein.
To promote the products, you need to have a social media profile or blog.
To be accepted into Shein's ambassador program, you must attain the minimum number of followers for your social media account or page impressions for your blog.
Between the first and twentieth of every month, submit an online application to the program.
This gives Shein more information about you, your online persona, and your strategy for promoting their goods.
If your online presence aligns with Shein's brand and marketing objectives, Shein will further investigate it. You will get an email with the confirmation and the next steps you need to take if your presence is accepted.
You can now start promoting their goods and benefiting from Shein's bonuses.
You Might Also Like:
How to Apply for the Shein Affiliate Program?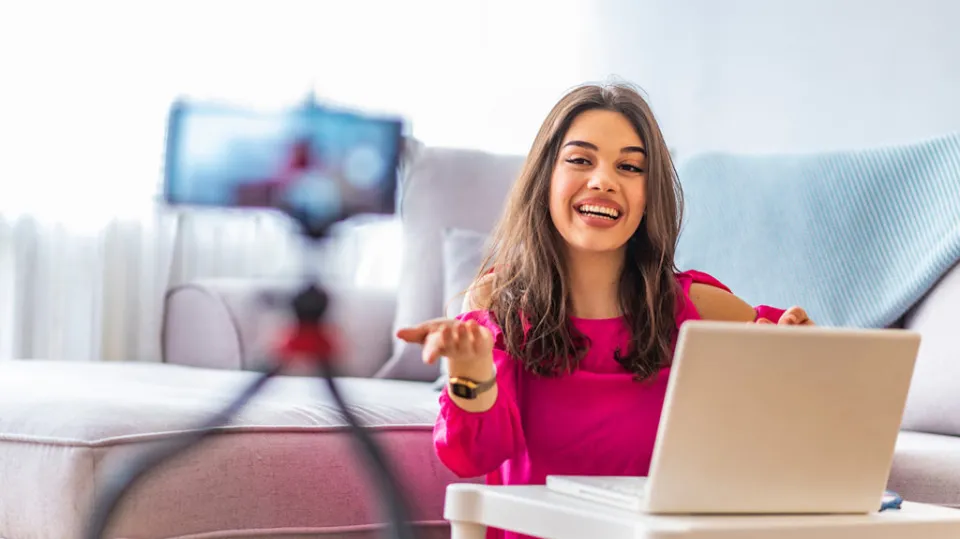 Step 1: All you need to do to sign up for the Shein affiliate program is publish some content on the social media network of your choice. It goes without saying that the social media platform you use will influence the kind of content you post.
Make a brief 1-minute video if it's on TikTok. You can post a picture, though, if it's on Instagram. In the event that it is on YouTube, you can create a brief (or medium-length) video.
Step 2: What should it contain?
Well, it has to be you wearing a piece of clothing that you acquired from Shein. If you want, you can easily purchase clothing from the brand on the Shein website.
The post may discuss your impressions of the clothes or how they feel in general.
Step 3: Don't forget to tag @Sheinofficial in the post you make and use the following hashtags: #Shein and #Sheingals.
It's a good idea to wait a little while after publishing the post to see if any engagement comes in. This may give them a favorable impression of you, increasing your chances of being chosen to serve as a Shein Brand or Shein Campus Ambassador.
You can move on to the following step once your social media post has generated a small amount of engagement.
Include a brief introduction of yourself and a statement expressing your interest in working with them in the email.
They will respond to your email if you meet their specific requirements, at which point you can start negotiating a deal with them.
Read More:
5 Types of Shein Influencers
These are five typical Shein influencer types.
Nano
According to the number of followers they have, Shein divides various influencer types into categories.
The smallest influencer Shein will work with is referred to as a nano influencer, and it is determined by how many followers they have.
A nano influencer is defined as having a social media presence that has a minimum of
5000 subscribers on YouTube
2500 to 10,000 followers on Instagram
5000 to 50,000 followers on TikTok
Shein suggests that this is a specific niche and gives them the opportunity to interact with their followers on a more personal level with the idea that being smaller entails giving them more attention and care.
Micro
Digital content promotion is more likely to succeed with the micro category of influencers.
Being a micro-influencer affords this individual a better opportunity of being selected for the affiliate program
A micro-influencer is defined as:
5000 to 25,000 subscribers on YouTube
10,000 to 100,000 followers on Instagram
50,000 to 150,000 followers on Tik-Tok
Mid-Tier
The influencer level of mid-tier is defined as:
25,000 to 250,000 subscribers on YouTube
100,000 to 500,000 followers on Instagram
150,000 to 750,000 followers on Tik-Tok
Shein suggests that this is a level of quality and the potential for income leans more toward a profession than just a hobby or pastime.
Macro
Macro-influencers are categorized as belonging to the fourth level of influencers.
Shein is aware that these influencers have built up sizable fan bases, and those fans tend to believe what they have to say.
Shein is aware of this reality, and as a result, there is a much better chance of becoming an ambassador for Shein.
The level of the following for this tier includes:
250,000 to 1 million subscribers on YouTube
500,000 to 2.5 million followers on Instagram
750,000 to 2.5 million followers on Tik-Tok
Celebrity
Shein describes the celebrity level of influencers as real celebrities who are well-known for their talent or skill and just so happen to have a social media presence.
Or, people who have significantly developed their brand on social media websites and have created a sizable following so that they can be defined as a celebrity
How Much Does Shein Pay Ambassador?
Shein does not provide its influencers with a set salary. Each influencer receives compensation based on the price of the goods purchased through links bearing their ID.
Depending on the product and Shein's promotion of the product, the commission rate may range from 10% to 20%.
Final Thoughts: How to Become a Shein Ambassador
A person who represents a group, company, organization, another person, etc. in an official or unofficial capacity is referred to as an ambassador.
We'll go over the concrete steps you should take to become a Shein Brand Ambassador in this article.
If you are enrolled in a school right now, you may also be a Shein Campus Ambassador.
Read More:
FAQs About How to Become Shein Ambassador
How to Earn Money from Shein?
Brand ambassadors are paid to market Shein products to others. You can become a Shein influencer if you have a sufficient number of social media fans.
Shein may generate $20 billion in revenue in 2022.
Where is Shein Headquartered?
Shein is headquartered in Nanjing, China.