If you enjoy fashion, consider applying to be a brand ambassador for a business you adore. You can learn how to become a Fashion Nova Ambassador in our guide!
This business is one of the most well-liked choices in the fashion industry. Simply by posting on social media about a company's products, you can become an ambassador and receive complimentary products, recognition, and discount codes.
If you already like Fashion Nova clothing, it's simpler than you might think to become a Fashion Nova brand ambassador. Read on to find out how you can become an ambassador for Fashion Nova.
What is a Fashion Nova Ambassador?
First, let's talk about what is a Fashion Nova ambassador.
A Fashion Nova Ambassador is simply a person who is paid to promote Fashion Nova as a well-known online clothing retailer, so it goes without saying that Fashion Nova is a well-known fast fashion brand.
They became well-known by utilizing social media marketing. Here is a picture of Kylie Jenner promoting Fashion Nova, a brand she is well known for.
How to Become a Fashion Nova Ambassador?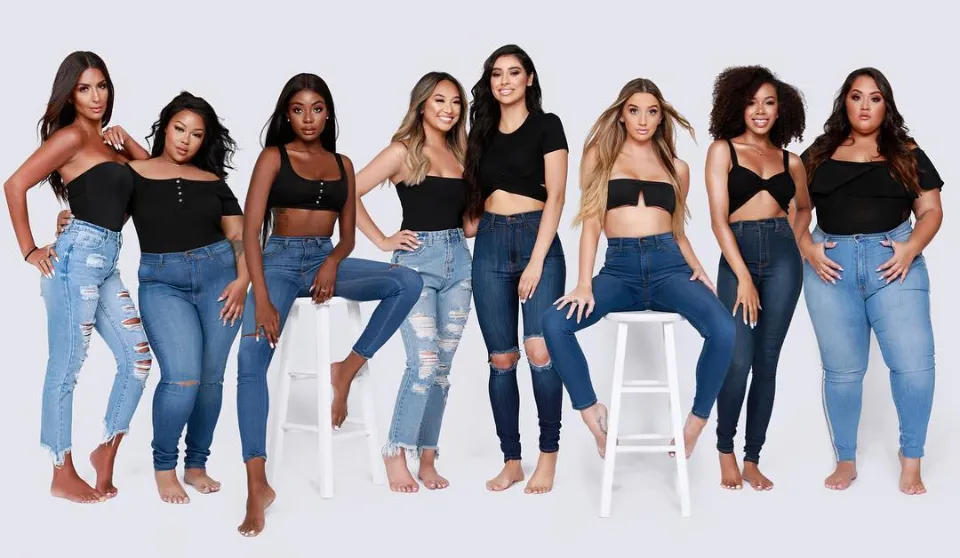 If you are looking for how to be a Fashion Nova ambassador, here are some Fashion Nova ambassador requirements and steps you need to take to apply:
Requirements for Applying
To become a Fashion Nova ambassador, you must meet the following requirements:
A minimum age of 18 is required.
On your main social media channel, you must have at least 10,000 followers.
You need a listenership that is engaged and active.
You must be passionate about fashion and willing to create content that reflects the brand's aesthetic.
Steps Needed to Apply
Once you have met the requirements, you can apply to become a Fashion Nova ambassador by following these steps:
Fill out the application form online. This entails giving your contact information and responding to a few inquiries regarding your background and interests.
Add links to your social media profiles. Ensure that your profiles reflect your interest in fashion and are current.
Send in samples of your work. Images of you wearing Fashion Nova merchandise may be included, as well as any other fashion-related content you may have produced.
Wait for a response. The Fashion Nova team will review your application and get back to you within two weeks.
You will receive further instructions if your application is accepted. A welcome package containing all the information on becoming an ambassador will be sent to you.
You Might Also Like:
Tips for Gaining Visibility and Growing Followers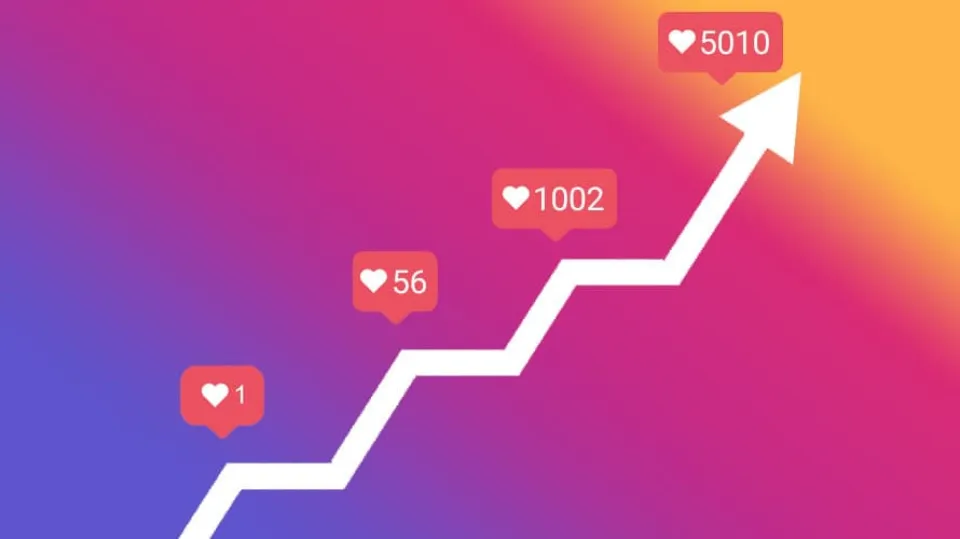 Focusing on increasing visibility and your fan base will help you make the most of your role as a Fashion Nova ambassador.
Here are some tips to help you do this:
Consistent with posting on a regular basis. This will keep you at the top of your followers' minds and keep them interested in your content.
Engage your audience and other influencers in conversation. Join conversations, leave messages, and comments on posts.
Collaborate with other influencers. Your network will grow and you will be able to reach new people.
Run competitions and giveaways. These are fantastic strategies for engaging your audience and inspiring them to tell their friends about your content.
Benefits of Becoming a Fashion Nova Ambassador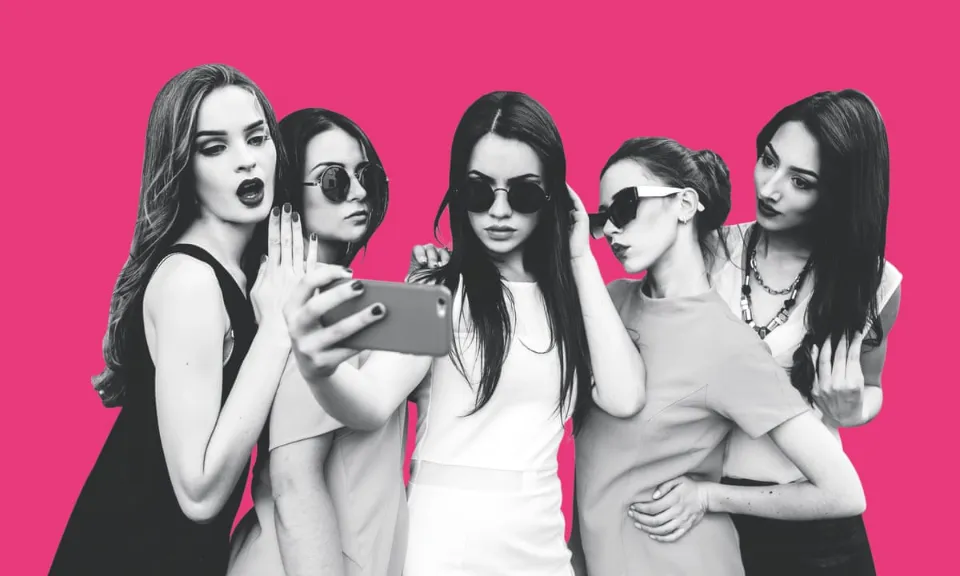 Before learning how to become a Fashion Nova ambassador, you must consider the benefits of embarking on this role. A few of the top ones are listed below.
1. Discounts and Freebies
There are several advantages to joining Fashion Nova as an affiliate.
Some of the most obvious ones include product discounts from the business and even free gifts.
Discounts
Fashion Nova will probably start by offering you tailored discounts on merchandise. They might also provide discount codes that you can distribute to your friends and family.
See the list below for more information on all the discounts you might be eligible for as a Fashion Nova ambassador.
Product discount codes
Personal codes for loved ones
Links that you can share with your followers or loved ones
Exclusive credit to the store
Freebies
Another benefit of becoming a Fashion Nova influencer is the list of freebies you may receive. You will get items that you can wear in your posts or stories. Below is a list of some potential freebies.
accessories from Fashion Nova (purses, sunglasses, etc.)
Fashion Nova clothing items
Fashion Nova shoes
Stickers or other branded products
2. Get Yourself Featured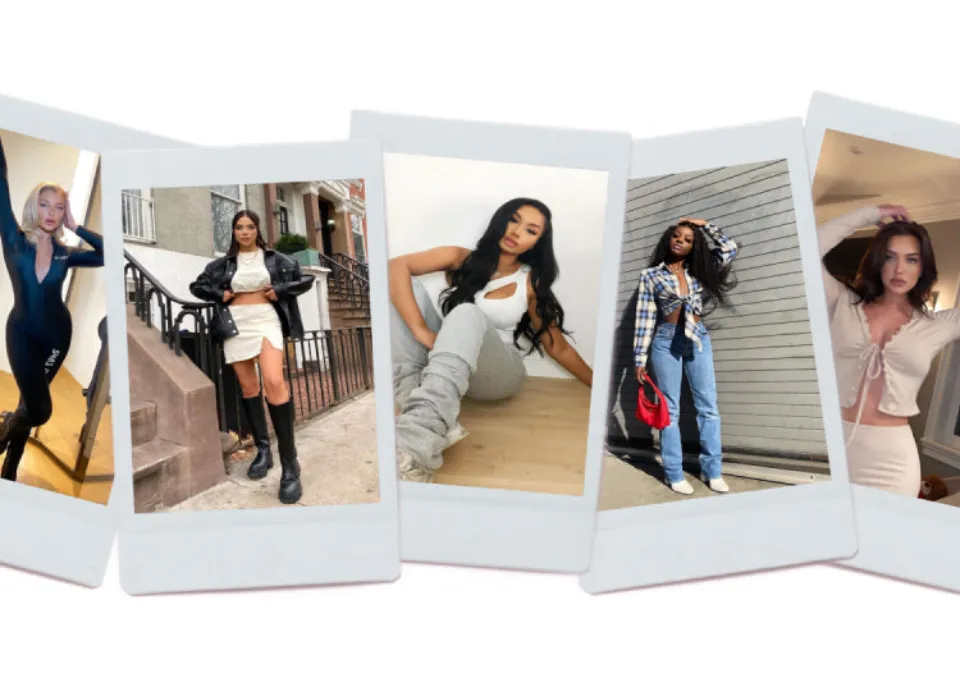 Another benefit of learning how to become a brand ambassador for Fashion Nova is the chance to get featured. You can advertise to the public sector.
Other companies may want to work with you, and your following will grow.
3. Insider Access
You will start getting insider access as soon as Fashion Nova takes notice of your brand ambassador work. You need to demonstrate that you are invested in the goods you promote for the business.
In the end, you'll need to demonstrate that you generated income for both Fashion Nova and yourself.
4. Sponsorships
Finally, a Fashion Nova ambassador can receive a sponsorship from the company. Their influencers can now use this chance to help the neighborhoods they live in.
How Much Does a Fashion Nova Brand Ambassador Make?
You may wonder, "How much does Fashion Nova pay ambassadors?"
With more followers, you will get higher payments as shown below:
$250 per post for 10,000 to 100,000 followers
$1,000 per post for 100,000 to 250,000 followers
$10,000 per post for 1.5 million to 50 million followers
$100,000 per post for 50 million or more followers
Final Words: How to Become a Fashion Nova Ambassador
This guide helped you learn how to become a brand ambassador for Fashion Nova. The business makes the procedure incredibly simple.
To become a Fashion Nova ambassador, you need to meet the requirements, fill out the application form, and submit examples of your work.
Once you become an ambassador, you can maximize your brand reach by posting regularly, interacting with your followers, collaborating with other influencers, and creating unique content.
You can succeed as a Fashion Nova ambassador like Natasha Nice and Mariya Lyubomirova by taking polished photos, interacting with your followers, and creating content that appeals to them.
For more information about Fashion Nova, keep reading:
FAQs about How to Be a Fashion Nova Ambassador
How Many Followers Do You Need to Be a Fashion Nova Ambassador?
You must have a minimum of 10,000 Instagram followers in order to be paid by Fashion Nova.
Do Fashion Nova Influencers Get Paid?
Top influencers can make hundreds of thousands of dollars to millions per year.
How Much Does Fashion Nova Pay?
The average Fashion Nova salary ranges from approximately $27,788 per year for Retail Assistant Manager to $158,000 per year for Senior Engineer.
How to Be a Fashion Nova Influencer?
The role of a fashion influencer should be treated with the same respect as any other occupation. To succeed and join this multi-billion dollar industry, you'll need to put in a lot of work and dedication.
How Do I Get Collaboration With Shein?
For most influencers, if you want to reach out to a brand, you typically have to send them a direct message (DM) on the social media platform of your choice.
who is Fashion Nova Ambassador?
Annabel Patrick is one of its brand ambassadors.
How to Become a Fashion Nova Partner?
Find out if Fashion Nova has an existing influencer program.
Craft a perfect email and proposal for a partnership with Fashion Nova.
Send Fashion Nova the pitch, and if they don't respond, follow up.