From social media to dating sites, almost all accounts usually require a password to close. Maybe you have your password, but you still don't know how to delete Depop account. Don't worry, we are here to help!
Depop is an online shopping application for IOS and Android. Users can sell their old clothes and accessories with just a few simple tools. Shopping is also easy through an efficient labeling system and a simple payment process.
It is not so simple to find a way to delete your Depop account! If you need to delete Depop account, you can do this in a few steps. Keep reading!
How to Delete Depop Account Through a Customer Service Email?
People usually don't need to delete their Depop account — the most common reason for this is that users want to create a new tag or store, and they don't want to associate it with their previous account.
Depop does not allow users to have multiple accounts at the same time, so this is the best way to create a new brand.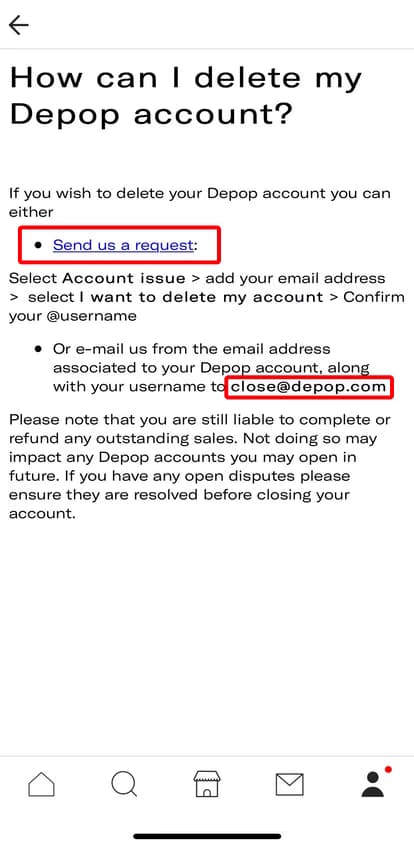 If you are going to delete your Depop account, you need to:
1. Enter the password to log in.
2. Access the Settings page.
3. Click Support options.
4. Type "Delete" in the search bar at the top of the page, and then click the supported article that appears.
5. Click "Send us a request". You need to provide your user name, email address, and reason for deleting your account.
6. Submit your request and wait for staff to close your account.
While this may seem easy, you may encounter several problems along the way. You may need to recover the password before you can send the request.
Here is a detailed video on how to delete a Depop account.
Some people cannot easily recover passwords because the reset link is sent to an inactive email address. If you forget the name of your old email account, you won't be able to switch to a new email address.
After sending the request, you need to wait for a response from the Depop staff. This can take a few days, depending on the volume of previous requests in the support queue.
Related post:
How to Delete Depop Account Use DoNotPay Method?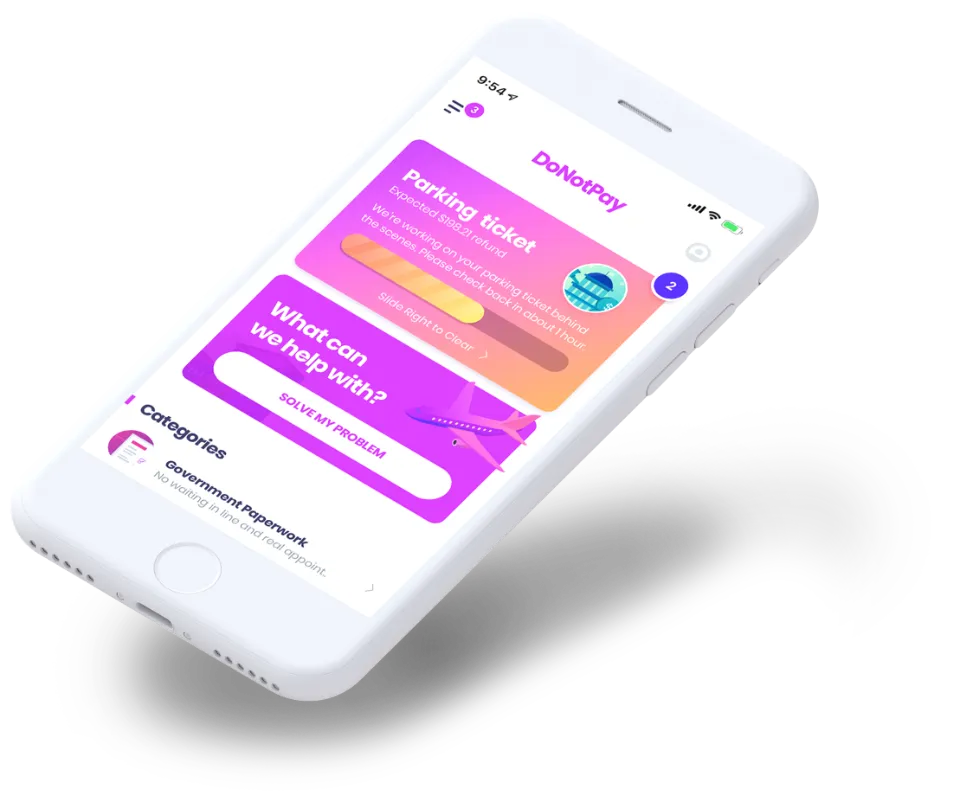 Tired of waiting for password recovery messages or support staff members? We know your time is precious, so we use "DoNotPay" instead.
If you want to delete a Depop account but do not know where to start, DoNotPay provides you with simple steps:
Select the type of account you are trying to delete, such as email, streaming services, social media, games, e-commerce, and more.
Tell us more about your account, including your user name and related email/phone number.
Help us verify your account ownership by entering the date you first created your account, the time you last logged in, any payment methods saved under your account, and so on.
Upload photo evidence if you have anything that can help prove ownership of your account.
Enter any known or previously used passwords.
Enter your contact information and submit the task!
Why Delete a Depop Account?
Did you know that inactive accounts are usually the first target of hackers? These accounts were usually created several years ago before stricter password regulations were implemented.
This means that it is easier for fraudsters to obtain your personal information, especially when you seem to have forgotten your account!
In view of the recent hacking incidents, some users even feel that it is unsafe to use their active Depop accounts. According to the BBC, some users' information was stolen because of "false certificates".
This means that cheaters use robots to quickly and automatically fill in login credentials on several websites. They got this information from data leaks on other websites.
If you have an inactive account anywhere else, it can be used to destroy your active account!
If you want to know about Depop, read our post on Depop Reviews.
How Long Does It Take to Delete A Depop Account?
Your user name sends a message to Depop support and requests that your account is deleted. Your request may take up to 7 days to process.
You will receive an email from the Depop employee confirming that your account has been deleted once it has been completed.
Related Reading:
How to Make a New Depop Account With the Same Number?
Depop is a social shopping app where users from all over the world can buy and sell goods. To create a new account on Depop, follow these steps:
Get the Depop app from Google Play or the App Store.
Tap Sign Up after opening the app.
the user name, password, and email address.
Tap Sign Up.
You'll need to enter your date of birth if you're under the age of 18.
You can begin purchasing and selling items on Depop as soon as you sign up!
You May Also Like:
Final Thoughts on How to Delete Depop Account
If you're ready to say goodbye to Depop, deleting your account is not difficult. Although this may require some investigation, deleting your Depop account is very simple.
Remember, even if you delete your Depop account, you are still obligated to complete any transaction. Happy deleting!
Read More:
FAQs about Delete Depop Account
Buying and selling clothing, accessories, and other items on Depop is risk-free and secure. It has a built-in messaging feature for interaction between buyers and sellers, and Depop's payment system secures every transaction.
Depop is a digital fashion marketplace app that provides the service to end-users for buying or selling clothes, sneakers, streetwear, vintage, and more based in London.
You can deactivate your Depop account, yes. To do so, go to the "Settings" tab on the main menu and select the "Disable Account" option.
Can I Open My Deleted Depop Account Again?
You can definitely reopen your deleted account. To reopen your old account, all you need to do is send an email with your username and email address.