Fast fashion is sold only online at Missguided. Businessman Nitin Passi, who is British and Indian and is worth $250 million, founded it. Missguided also has a standalone menswear brand called Mennace. In 2022, Missguided was bought out by Frasers Group, which owns Sports Direct and many other fast fashion brands.
Is Missguided fast fashion? Yes, Missguided is a fast fashion brand. Keep reading and learn how ethical is Missguided.
About Missguided
Global fast fashion retailer Missguided was established in 2009 by Nitin Passi. The UK-based brand is a prime example of ultra-fast fashion as it prides itself in creating "not just fast fashion" but "rapid" fashion, by dropping up to 1000 new products every week for its "babes".
Since Kim Kardashian sued Missguided last year for stealing her looks, the brand is frequently overly influenced by social media and streetwear. It has also come under fire in August 2020 for glorifying fast fashion in its series Inside Missguided which has been labeled as "propaganda", "flimsy", and "a PR disaster".
Although you may already be aware of the negative effects that fast fashion has on the environment and the industry's workers, you may also be interested in knowing how Missguided is faring in the wake of this controversy. So how moral is Missguided exactly? Read on to find out.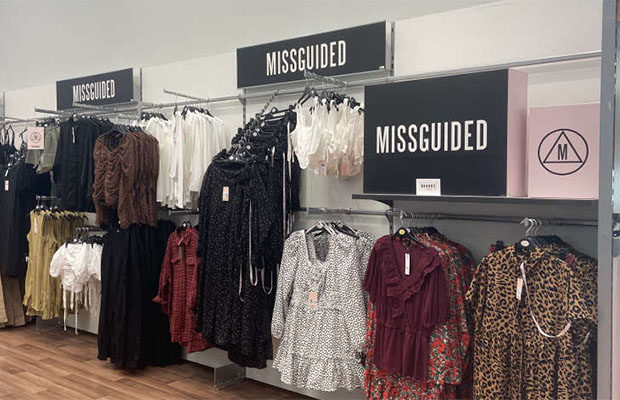 How Ethical Is Missguided?
People
'Dark factories: labor exploitation in Britain's garment industry,' a Financial Times article from 2018 included Missguided as a victim. This claimed that employees at factories in Leicester, where the business sourced many of its garments, were paid less than the minimum wage, with some receiving as little as £3.50 an hour. It stated, "while some retailers blame unethical factory owners, the factories say retail's relentless push for cheap prices makes it impossible to improve."
In the 2019 Tailored Wages UK Report by Labour Behind the Label, which analyzed top clothing companies' efforts to ensure that garment workers received a living wage, Missguided was one of the companies evaluated. Companies received grades from A to E, with A being the highest. Missguided received a grade of E for the report, which stated that there was no proof the company was paying employees a living wage.
It was discovered that Missguided purchased clothing from Bangladesh, China, Turkey, and Pakistan, all of which were at the time of writing on Ethical Consumer's list of oppressive regimes.
Environmental Impact
The environmental rating of Missguided is "Very Poor." Not enough pertinent information about the company's environmental policies is published for a higher rating. Furthermore, Missguided clearly encourages excessive consumption and generates a lot of waste because it is a fast fashion brand that releases up to 1000 new products every week. In fact, the company was found to be behind other UK retailers in terms of sustainable practices and is considered to be one of the worst offenders.
Labour Conditions
Missguided's mission is to "is to empower young women to look and feel confident for every occasion". While Missguided's mission doesn't seem to apply to its supply chain, women make up the majority of garment workers in the fashion industry. Although it traces some of its supply chains, neither worker empowerment initiatives nor the payment of a living wage are mentioned. Women's rights must be effectively protected because there are 11.4 million women and girls employed in the textile industry. The company also refuses to disclose any policies or safeguards that would shield its supply chain's workers and suppliers from the effects of COVID-19!
Missguided reported a 46% median average gap favoring men even in its head offices and stores in 2019. According to the brand, this is because they "have more women than men in [their] lower paid roles and fewer in higher paid ones".
We gave Missguided's labor conditions a "Very Poor" rating despite the fact that the brand audits some parts of its supply chain, including the last phase of production. This is due to the brand's lack of transparency regarding its hiring processes and payment of living wages.
Animal Welfare
Missguided receives a "Not Good enough" rating for its treatment of animals. It has a formal animal welfare policy that is in line with the Five Freedoms, which is a good first step. It claims to only use wool from non-mulesed sheep and to never use angora, fur, or the skin or hair of any exotic animals. However, there is no proof that it can be proven that any animal products were used before the first stage of production. It does use leather and down. Additionally, it was discovered that Missguided was marketing a pair of shoes as having faux fur pom trims when they actually had real fur in them. A disturbing and pervasive trend in the fashion industry is passing off real fur as faux fur to unsuspecting customers.
Read More: