Is urban outfitters fast fashion? Undoubtedly, Urban Outfitters is a fast fashion retailer. The flagship brand of the URBN fashion brand group is Urban Outfitters. Other members of the group are Anthropologie, BHLDN, Free People, fashion rental company Nuuly, outdoor lifestyle brand Terrain, and restaurant concept brand Menus & Venues. If you want to learn more about this brand, you've come to the right place.
Urban Outfitters (Urban) is one of the most well-known brands today. Revenue of $4 billion was earned by Urban's parent company (URBN) in 2020.
Urban always seems to be one step ahead of the newest trends, whether it be in wide-leg jeans, tiny crop tops, or platform high tops. Even though fast fashion and trends are inherently unsustainable, Urban often preaches about environmental improvement and sustainability.
Is Urban Outfitters Sustainable?
Urban Outfitters says it has a "reuse and recycle" strategy that's observed in its stores as well as its products' packaging. Additionally, it asserts that the distribution center has one of the largest rooftop solar arrays for on-site power generation in the US.
Additionally, the company claims to work closely with others who sell environmentally friendly goods, including Patagonia and Hydroflask.
In addition to those, the company also carries the Urban Renewal collection, which features "reimagined vintage" items as well as "one-of-a-kind" vintage pieces.
The company debuted its rental service, Nuuly, in 2019. Initially, the clothing rental subscription only offered women's clothing from a variety of stores, including those owned by URBN (Urban Outfitters and its sister brands Free People and Anthropologie).
Through the resale marketplace Nuuly Thrift, the service was expanded to include men's and children's clothing and accessories. Anybody who wants to sign up and sell is welcome to use the service, not just URBN brands. Sellers will allegedly receive "Nuuly Cash."
However, despite all of these efforts, Good On You claims there is no proof that the company minimizes textile waste during production. Additionally, it is allegedly not making any efforts to remove dangerous chemicals from its products.
Aside from its "Community Cares" page, it's also important to note that Urban Outfitters does not have a published sustainability policy or report that people can consult.
Related Reading: Urban Outfitters Returns Policy
Is Urban Outfitters Ethical?
The brand received a pitiful 11–20% on the Fashion Transparency Index.
Furthermore, while the parent company of the brand has a page devoted to the community improvement initiatives the brand (as well as its sister companies) has made in collaboration with non-profit organizations, it is quite troubling to learn that it does not share the same compassion with its suppliers.
At the beginning of the pandemic, URBN's supplier factories reportedly disclosed how the company was "finding loopholes not to pay them" for completed and in-progress orders.
Additionally, there is no proof that Urban Outfitters pays its employees a living wage.
Through the California Transparency in Supply Chains Act, you can read some of Urban Outfitters' labor policies here. No published labor policy is available from the company itself.
Also Read:
What Materials Does Urban Outfitters Use?
Although the parent company URBN provides some information about the materials used by its brands, Urban Outfitters as a brand does not provide enough specific information about its materials.
According to URBN, by 2023, 50% of its direct-sourced raw materials will be obtained ethically, either through recycled materials or virgin fibers that are sustainably sourced. But only 16% of the URBN group's raw materials were sourced sustainably as of February 2020.
Though this may be a positive step, we think the target is inadequate because retail leaders should aim for 100% sustainable or ethically sourced materials. Additionally, we don't believe this target sets the standard for a major brand that is genuinely committed to sustainability.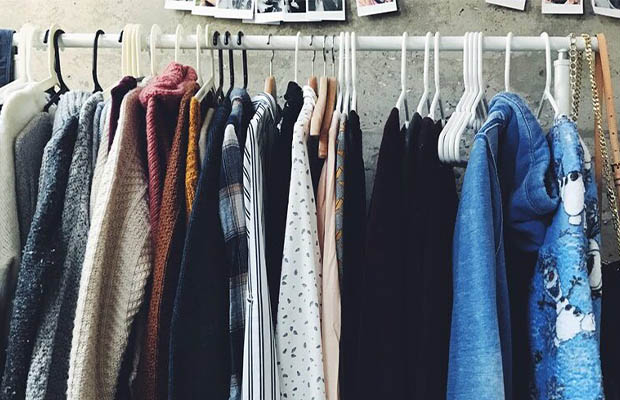 There are only 142 products listed in the Urban Outfitters website's "responsible materials" section, as opposed to thousands of articles with questionable sources.
However, the Urban Outfitters URBAN renewal initiative uses recycled materials in its collection, turning old textiles into clothing. Six million garments have been kept out of landfills so far thanks to the urban renewal program.
Sustainability Practices Of Urban Outfitters
Urban Outfitters is dedicated to minimizing the environmental impact of its products. In terms of sourcing and supply chain management, it makes wiser decisions.

Urban Outfitters approaches its work with mindfulness, aims for social impact, and makes deliberate decisions to preserve the environment. It considers environmental and social factors when making decisions.

Urban Renewal is a website run by URBN that sells vintage goods that have been sourced sustainably. Upcycled fabrics are given a new lease on life in order to create fashionable, environmentally friendly clothing.

Urban Outfitters mainly uses recycled materials like cotton, polyester, and nylon, or small amounts of organic materials like hemp and cotton.

The majority of the fabrics it uses are either synthetic fibers derived from petroleum, such as polyester, nylon, and acrylic, or natural fabrics without the necessary certifications, like cotton or linen.

In addition, a small number of cellulosic fabrics or semi-synthetic fibers like Tencel lyocell, modal, cupro, acetate, and viscose are used by Urban Outfitters.

An environmentally friendly fiber called Tencel is created using wood pulp from legally managed forests. However, Boohoo only uses a very small percentage of sustainable and eco-friendly materials.

The corporate website for Urban Outfitters, urbn.com, features a list of all the companies it works with. For all of its workers and clients, it aims to create a welcoming and inclusive environment.

In support of its assertions regarding its social and environmental impact, Urban Outfitters offers very little proof. Urban Outfitters has been the subject of numerous child labor disputes in the past.

Urban Outfitters is still being accused of racial profiling and greenwashing in its retail locations. Poor ethical standards are present in both its retail locations and supply chain.

Considering how much information Urban Outfitters discloses about its social and environmental policies, practices, and impacts, the company received a 2021 Fashion Transparency Index score of only 16%.

Clothing made by Urban Outfitters is produced in many East Asian nations, including China, where daily violations of labor and human rights laws continue to occur.

The clothing retailer doesn't display any labor certification standards that guarantee fair working conditions, living wages, worker health and safety, and other essential rights throughout its supply chain.

All of Urban Outfitters' suppliers and subcontractors must abide by its code of conduct. In order to improve the working conditions in its factories, the retail company does not say whether it conducts any audits to evaluate compliance and pinpoint potential risk areas.

While many of Urban Outfitters' clothing items are made with leather, wool, silk, and down feathers instead of exotic animal skins or fur, the retailer does use animal hair and angora in some of its designs.

These products are cruel and unethical because they come from animals. By generating waste and greenhouse gases, they also damage the environment. Alternatives that are more environmentally friendly exist.
Sustainability Goals Of Urban Outfitters
Shopping bags will be made of 100% recyclable polypropylene, and Urban Outfitters has committed to introducing biodegradable or comparable, non-single plastic packaging.

A minimum of 60% post-consumer recycled material is now used in the production of gift packaging, and all retail price tickets are printed on paper that is 100% post-consumer waste.

In order to create clothing, Urban Outfitters actively sources recycled textiles. 79% of the viscose that is directly sourced by the company comes from legal and ethical suppliers.

All of Urban Outfitters' direct-sourced cotton products, including those made of BCI, US Cotton, or recycled cotton, will only be made from sources that practice responsible cotton procurement.

By 2023, the multinational retailer hopes to source 70% of its textiles from mills that have earned ZDHC Compliant and Bluesign certifications.

By 2023, half of its total direct raw material will come from ethical sources, either from recycled materials or virgin fibers that are sustainably harvested.
Read More: Urban Outfitters Alternative
Labour Conditions Of Urban Outfitters
Urban Outfitters describes itself as "dedicated to inspiring customers through a unique combination of product, creativity, and cultural understanding". However, how concerned is the company with the workers in its supply chain?
Urban Outfitters provides a succinct summary of some of its labor policies in response to the California Transparency in Supply Chains Act, including its third-party auditing procedures and pledge to refrain from using child or slave labor.
However, there isn't much proof to back up any of these claims. We'd like to know, for example, how often its factories are audited, which parts of its supply chain are audited, who its suppliers are, and where they're located.
Additionally, we could find no proof that Urban Outfitters ensures that its suppliers and workers receive a living wage or that the company has any policies or safeguards in place to protect them from the effects of COVID-19. The 2021 Fashion Transparency Index gave it a score of just 11–20%.
Despite having a policy stating that Urban Outfitter does "…not knowingly carry products that use cotton originating from Uzbekistan", in 2014 it received the lowest score possible on a survey conducted by the Responsible Sourcing Network tracked brands' efforts to ensure that cotton from Uzbekistan was not used in their products.
Urban Outfitters is no stranger to controversy; however, in 2015, the company was embroiled in a labor rights scandal in which staff members were required to work for free on the weekend in exchange for training. Unsurprisingly, Urban Outfitters is also "Not Good Enough" for people.
Animal Welfare Of Urban Outfitters
Also scoring "Not Good Enough" for animals, there is no evidence There is an animal welfare policy at Urban Outfitters. It does, however, use unidentified-source leather and wool rather than fur, down, angora, or the skin of exotic animals.
There isn't any proof that it starts with animal products even in the early stages of production. Because of this, it is difficult to ensure the welfare of both the workers and the animals.
Read More: Is ASOS Fast Fashion?
FAQs
Is Urban Outfitters Carbon Neutral?
No, Urban Outfitters is not a carbon-neutral company.
Where Are Urban Outfitters Clothes Made?
Although we were unable to locate any specific information on the Urban Outfitters website, the parent company URBN lists its Tier 1 and Tier 2 suppliers here. The majority of the suppliers URBN works with are based in Turkey, China, India, and Vietnam.
The business provides no details regarding its Tier 3 suppliers.
Is Urban Outfitters Vegan And Cruelty-free?
No, Urban Outfitters is not a fully vegan company because it incorporates wool and leather into its collections.
We searched Urban Outfitters' website for information about an animal welfare policy but were unable to locate any; we have since contacted the company to learn more. They still didn't give us any information, though.
Does Urban Outfitters Offer A Recycling Program For Clothes?
Although the brand doesn't have a take-back program in-store, Urban Outfitters Renewal and Urban Outfitters Vintage recycle used clothing, like vintage jeans, and textiles into new products.
Is Zara Fast Fashion?
Zara is a fast fashion pioneer. When a customer walks into a store, they are likely to have a completely different shopping experience because new inventory arrives so quickly. With the launch of its JOIN LIFE movement, Zara has recently been attempting to improve its reputation for sustainability.
Is H&M Fast Fashion?
Yes, H&M is the second largest fashion retailer in the world after Inditex and definitely makes a tremendous contribution to the fast fashion market with its more than 5,000 stores worldwide.
Final Thought: Is Urban Outfitters Fast Fashion?
In the fashion industry, it's critical to draw attention to the negative and unfair practices that exist. We encourage you to demand this of fashion brands because we think that ethics and sustainability are crucial talking points to effect change.
From all discussed above, we can say that Urban Outfitters is undoubtedly a fast fashion brand.
We are aware, however, that not everyone can afford or find clothes that fit well enough to wear sustainable fashion due to a variety of other factors. We will keep providing you with fashion ideas and pointers that are suitable for every body type and spending limit while also calling attention to the unjust systems at work in the fashion business.
Read More