Oh Polly is a fast fashion online retailer in the UK. Want to know what is Oh Polly return policy? We will explain all key information about Oh Polly returns and some popular FAQs.
If you want to return your item or defective product, then return the parcel with its label after filling in the return form at the back of the invoice.
After the approval, your refund will be processed within 10 to 14 working days and you will be refunded according to the original payment method.
In this guide, we'll provide more information about Oh Polly's return and refund policy. Let's start!
What is Oh Polly Returns Policy?
When you order an item from Oh Polly that you're not too happy with, they have what they call a cooling-off period that lasts for 14 days when the purchased product can be returned.
To be eligible for Oh Polly return policy, you have to make sure to return your purchased items within 14 days from when they were delivered. For Oh Polly to accept a return, the product has to remain in its original condition still bearing the tags.
If there are any blemishes like fake tans, makeup stains, or perfume stains on the item, it will automatically be rejected by Oh Polly.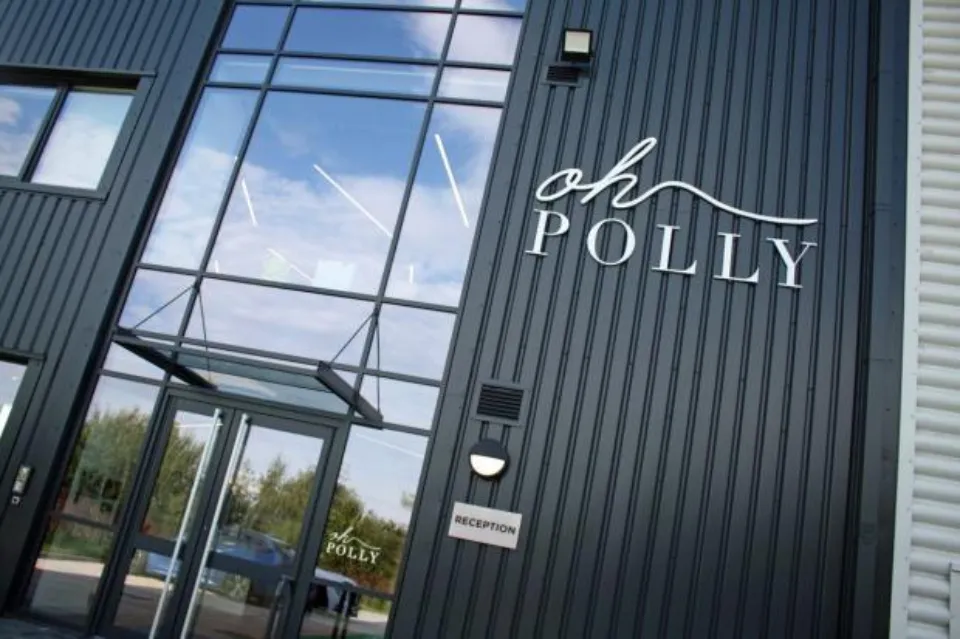 In cases of the arrival of a faulty product, a report has to be made before the item is returned. Most of the products purchased from Oh Polly are refundable, save for some of their health and hygiene products. To initiate a return, your item has to be repackaged with utmost care alongside the invoice and original labels.
After this, the returns form will have to be filled out and sent to Oh Polly through a recorded delivery service. You can find the returns form on the other side of the invoice.
Usually, within 10 to 14 working days, the returns will be processed. Once this period has elapsed, a full refund will be issued from Oh Polly alongside a confirmation email approving the return.
These 10 to 14 days apply to only UK customers while international customers get 30 days instead to return their purchased products.
Oh Polly makes an exception for customers returning a defective item and refunds their original delivery charges but for customers returning a simply unwanted product, this luxury is not extended.
You Might Also Like:
What is Oh Polly Refunds Policy?
Oh Polly will send you an email to confirm your return when they give you a refund. They process refunds through PayPal, usually returning funds to the original payment method.
If you return the order in full, you shall receive a refund for the item and pay the cost of standard delivery unless delivery is free.
Otherwise, if they are at fault for late delivery or damaged goods, they will only refund the delivery fee. If you return an item that is not in its original condition, Oh Polly may refuse a refund or charge a restocking fee.
Oh Polly will not accept returns after 14 days of order delivery. If you request an exchange and the item you want is out of stock, they will issue a refund. You will not be able to get a refund for returned postage from Oh Polly.
For more information about Oh Polly, please read our guide on Oh Polly Reviews.
Oh Polly Returns Conditions and Process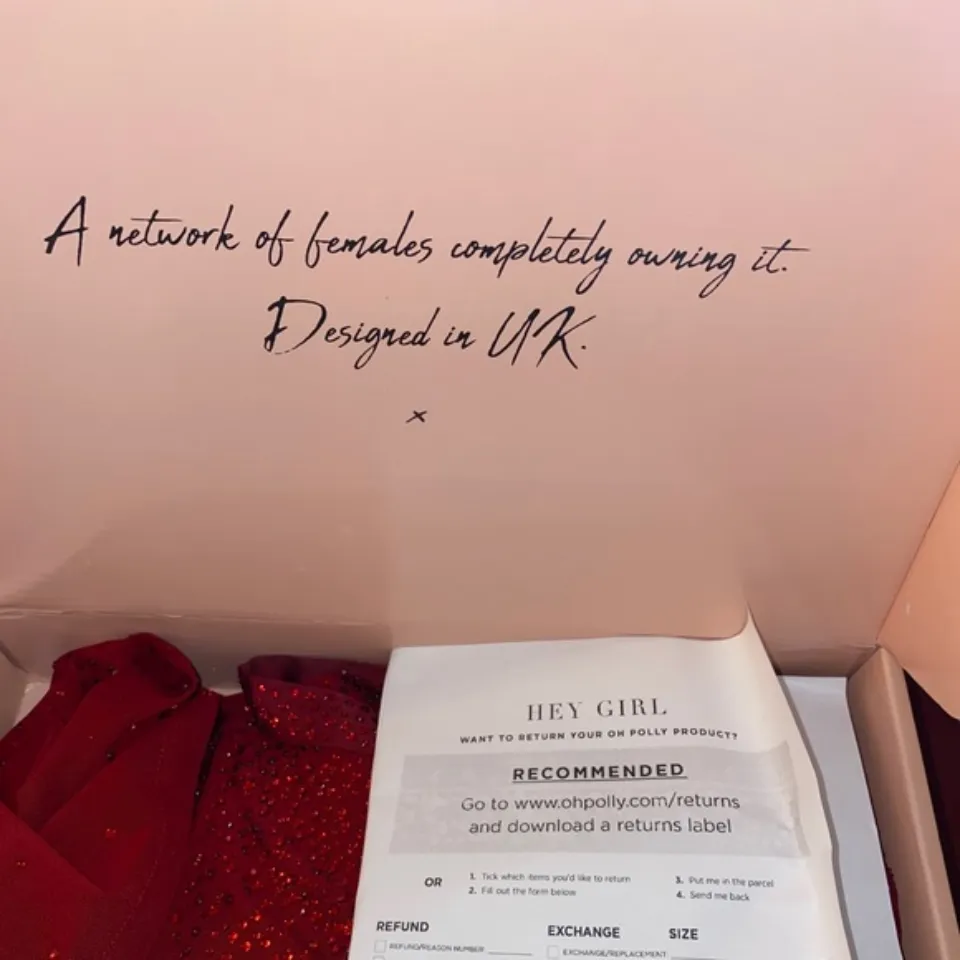 In order to verify returns at Oh Polly, the following conditions must be met:
Returned items must be in their original condition and therefore must not be worn or damaged.
Returns must be rolled out within 14 days for UK customers or 30-day US orders.
The return form on the other side of the invoice must be filled out and added to the repackaged item.
Returned items must be in the original package with the original postage label removed.
If the original packaging is not available, you can use the Oh Polly Packaging Guide to protect your package.
In order to verify that Oh Polly was returned successfully, several steps need to be followed. These processes include:
First, you have to create a return, then you can enter order details. You can access these order details through your account or verification email.
Select the items to be returned and the reason for the return.
Make sure to confirm your contact details and choose the most convenient method of return.
You can print the return label or download the QR code and scan it at the nearest Hermes, Locker, InPost, or Asda.
Once your package has been received or shipped, click Track return to monitor its progress.
Oh Polly also offers drop-off and recall services. This gives customers the opportunity to return packages in their preferred method.
They also offer a printer-less option for customers who cannot print at home. To find out which return method applies to your country, please view the options available through the Oh Polly online portal.
Related Post:
How to Return an Item to Oh Polly?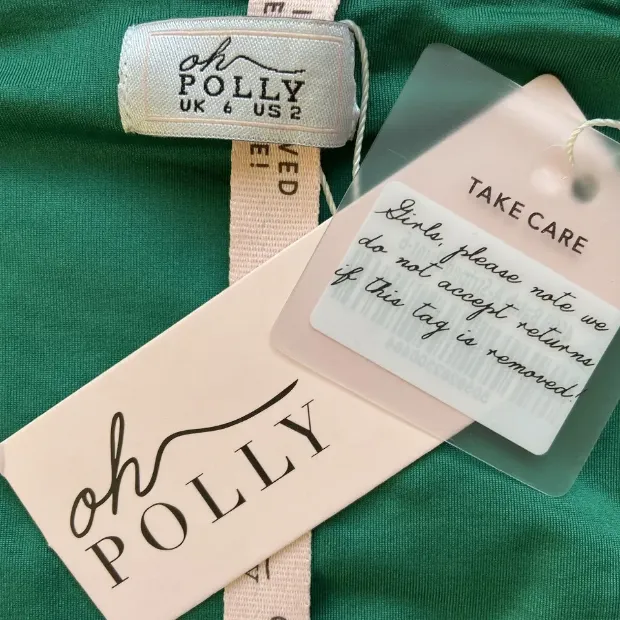 Oh Polly uses a platform called Bounce to manage their returns.
Bounce is used by many online retailers for returns management, including stores like ASOS, PrettyLittleThing, Missguide, and River Island, so if you've made a return online before, you may find the process familiar.
To return items to Oh Polly:
Start the returns process from Oh Polly's Returns page.
Enter your order details, including your order number, as well as your zip code, email or phone number to locate your order.
Select the item to be returned, and the reason for the return.
Select the desired return method. In some places, you have the option to choose from multiple shipping options or take your return to the drop-off point.
Pay the return fee. Returns from the UK cost £1, while international returns can cost more.
Print your return label or QR code, then post your return slip or send it to the drop-off location.
Track your returns through Oh Polly's Return Tracking page.
Is Oh Polly Returns Free?
So how much is Oh Polly returns? Does Oh Polly have free returns?
The answer is no. Oh Polly charges £1 for returns from the UK and offers subsidized international returns for customers in some countries.
However, subsidized returns are not available at all locations and you may be charged the full shipping cost of the return.
Related Post: Does Oh Polly Have Student Discount?
How Long Do Oh Polly Refunds Take?
Oh Polly's refund policy states that once your tax returns are processed, you'll receive an email notification that the company plans to process all tax returns within 10 to 15 days of receiving them.
Customers can track the return process by entering their tracking or order number on Oh Polly's Returns Tracking page.
However, some customers report that refunds may take longer or they incur additional charges when they receive returns outside of the allowed time frame.
Also Read: Meshki Return Policy
Final Words on Oh Polly Returns Policy
Don't forget that Oh Polly can be your go-to brand when you need a high-quality outfit to keep you fashionable and distinctive. Your outward appearance, including the clothes and shoes you wear, reveals a lot about you.
Furthermore, you won't have to worry about being forced to use a product from Oh Polly that you don't like. Customers who need insurance can do so through the Oh Polly Return Policy.
Read More:
FAQs about Oh Polly Return Policy
Does Oh Polly Do Full Refunds?
Oh Polly aims to process all refunds within 7 working days from the date your parcel is delivered back to us.
How Do I Locate My Oh Polly Package?
Click "Track My Order" in the "Here to help" section of the Polly website (or mobile app).
Can I Return More Than One Order At Once?
No, Oh Polly kindly asks that customers separate their return orders so that nothing gets misplaced in the mail.
Do Return Packages Have To Be Sent Back In Their Original Boxes?
No need to give them the Oh Polly box back.
Does Oh Polly Provide Free Returns?
Oh Polly doesn't offer free returns to customers, regrettably.
How Long Does Oh Polly Take to Ship?
Oh Polly normally delivers within 5 Days.
What is Oh Polly Return Cost?
If you return multiple items together in one parcel from the same order, this costs a total of £1.99.