Buying an unsuitable cloth from Nasty Gal but not sure about Nasty Gal return policy? Don't worry! We are here to help.
Nasty Gal is a US-based online fashion retailer that specializes in clothing for women. Like most brands that operate globally, the Nasty Gal return policy is designed to cover issues related to U.S. and international returns. Their product range includes apparel, footwear, underwear, beauty, and body accessories, all subject to individual return policies!
Let's start with their basic return policy and the requirements of Nasty Gal.
What is Nasty Gal Return Policy?
Nasty Gal will provide you with a comfortable return window within 28 days of receipt of dispatch mail. For a successful return, you must return your purchase intact, either unworn or unwashed.
You should also put labels on items. In the case of items with hygiene concerns, they must be sealed upon return.
Also Read:
Nasty Gal Return Policy During Covid
The Nasty Gal return policy appears to have remained the same throughout the pandemic. To ensure that their couriers and delivery partners arrive on time, the retailers are making every effort.
Should your return package be delayed, the extra-long Christmas policy will give you a little breathing room.
For more information on Nasty Gal, keep reading:
Exceptions to the Nasty Gal Return Policy
Due to health and safety concerns, the Nasty Gal return policy for face masks, pierced jewelry, and cosmetics is eligible only if the packaging is unopened and seals have not been broken or removed.
Swimwear and lingerie must be in their original packaging with all hygiene seals intact in order to be eligible for a return.
All items must be new, unwashed, and still have their original tags on them.
How to Return My Nasty Gal Purchase?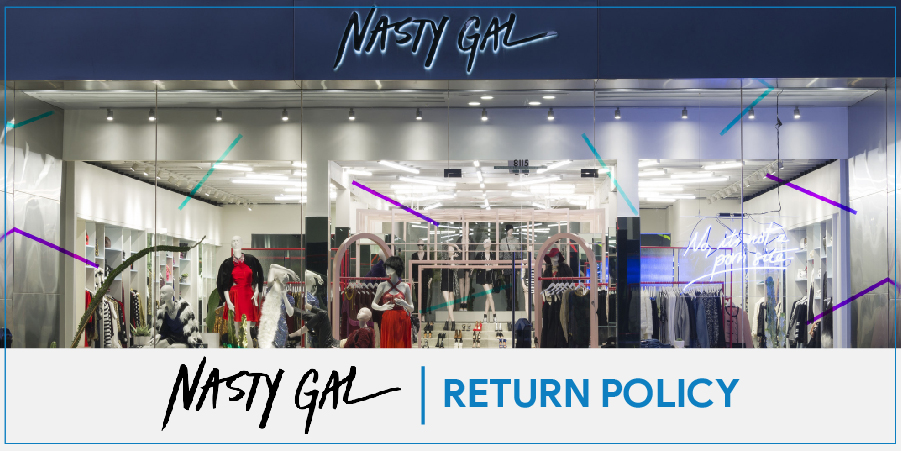 Since Nasty Gal has stopped sending delivery notes, you will need to visit the website to initiate the online return process.
If your purchase ticked all the correct return boxes, please use the following steps to submit an official return request:
Visit the returns portal on the Nasty Gal website
Provide the order number and your contact details
Waiting for the return label to be generated
Pay returns on the portal itself
Print return labels
After processing your return request, you will need to follow these packaging instructions:
Seal returns in opaque waterproof packaging
Ship the item and provide proof of postage
If you have multiple return items, please ship them separately
Continue to track the item until you receive an "Item Received" confirmation email
Nasty Gal Exchange Policy
Unfortunately, Nasty Gal doesn't offer the facility of exchange.
In case you want a different size, color, or style, you'll have to return your item first and order again.
Related Reading: Is Nasty Gal Clothing Worth It?
Nasty Gal Refund Policy
After your item arrives at their factory, they will issue a refund to the payment method you used to place your order.
Shipping is non-refundable on any Nasty Gal return unless you live in a country within the European Economic Area where you return the entire order and cancel the contract within 14 days.
Depending on your bank, it may take 21 days for the refund to arrive, including 14 days to arrive at the warehouse and be inspected, and 7 days to appear in your account. You will also receive a confirmation letter once they start refunding.
If you haven't received a refund or any updates after waiting more than 21 days, please feel free to contact them.
You can check Nasty Gal Reviews for more information.
When Can I Expect To See My Nasty Gal Refund?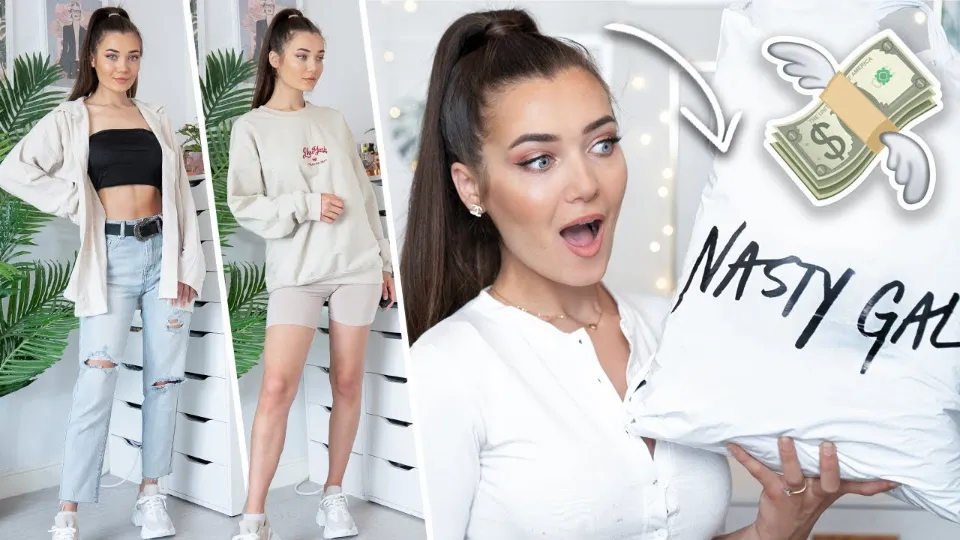 Nasty Gal will only process your refund after receiving the item in good condition and in compliance with the return policy. The refund credit period may vary from 7 days to 14 days, depending on the payment method used and the single bank policy.
If your bank account does not reflect the refund after 14 days, you must contact customer service. You can do this by clicking on the Contact Us tab on the Nasty Gal website.
If you made the original purchase using a gift certificate or store credit card, those gift certificates or store credit cards will be credited back to your user account.
Conclusion on Nasty Gal Return Policy
The Nasty Gal Returns policy gives you a good month to send back something you regret purchasing.
Nasty Gal's return policy facilitates easy online returns within 28 days. All you need to do is keep the item unwashed, keep it in its original condition, and put all labels and seals (if any) in place.
You must mail the item back to their factory by paying return shipping. Keep in mind that fashion masks, makeup, and pierced jewelry are unlikely to lead to nasty returns for hygienic reasons.
There is no exchange, you can only return your item for a full refund. You can also read the return policy of Boohoo, the parent company of Nasty Gal. If any problems, you can call Nasty Gal customer service number 855-627-8942.
For more return policies of other fast fashion brands, read our posts below:
FAQs about Nasty Gal Return Policy
Does Nasty Gal Have Free Returns?
Remember that Nasty Gal returns are not free. You may find the postage price while processing your return. You can also pay for postage at your local post office.
Can All Nasty Gal Products Be Returned Within 28 Days of Delivery?
They have strict guidelines on what can and cannot be returned within their product range. Your purchase may fall under the 28-day return window, but you still need to check that the item is eligible for return.
Can I Return Something Even Though It'S Not Within The Return Policy?
We move quickly, and given how frequently we sell products, it is likely that we won't be able to resell your items if you wait more than 28 days. As a result, we are unable to accept returns after 28 days.
How Much Does Nasty Gal Return Cost?
If you return every item from your order and end your contract with us within 14 days in any country that is part of the European Economic Area, Nasty Gal will reimburse your delivery fee.
What To Do If My Bank Statements Don't Show The Refund Anywhere?
Refunds can appear in a few different places and are tricky:
1. The majority of the time, it appears the same day we confirm your refund (or up to 7 days later, depending on your bank's processing times).
2. Try looking back to the day you bought the products if it isn't there. Some banks now show the return credit against the original debit date (or up to 7 days after this depending on your bank's processing period).
Please email us using the Contact Us form if you're still having trouble seeing it.
Have You Received My Returned Items?
A typical refund may take up to 28 days, including the 21 days it takes you to send the item back, the 21 days it takes us to process it, and the additional 7 days it may take for the money to reach your bank account.
As soon as we've finished our end of the transaction, you'll receive an email confirming the refund has been sent to the payment method you used to complete it.
Please get in touch with us via the "Contact Us" option on this page if you've waited more than 28 days and haven't received an email.
How to Contact Nasty Gal?
The easiest way to do this is to contact them by email at customerservices@nastygal.com or by post at Nasty Gal, P.O. Box 553 in Burnley, BB1 9GD.